Excluding the Nintendo Switch, mobile is the only platform to incorporate touch-screen technology into gaming. This may be the boldest example, but it is just one instance of mobile's significant difference from console and PC. The size, the CPU, and even the kinds of environments the games are likely to be played in all set mobile apart, making it somewhat unique.
.
Yet traditionally, mobile gaming is relegated to an afterthought, while PC and console lavish in the spotlight.
.
With that in mind, we look at three areas where mobile gaming is up and coming...
.
Mobile iGaming
.
Online casinos have become a huge part of gaming culture in recent years, and this is due in no small part to their mobile presence. In fact, according to Juniper Research, mobile casinos are projected to reach 168 million players by 2018. The convenience of being able to place bets on your phone creates an entirely different play style and game/life balance, that many players seem to adore. So, as expected, betting apps for Android are constantly being developed, with the tech-savvy among us always on the lookout for the next big trend. Big players like bet365 and William Hill offer mobile betting apps for smartphones, and in fact the market is proving so big that dedicated review sites have taken it upon them to provide players with a breakdown of the different offers and features of which.
.
Alternatively, players might find their ideal gaming spot with the online casinos Canada mobile app, which keeps you alert to the latest time-sensitive info on tournaments and special offers. The popularity of this app shows that due to the increasing popularity of mobile phones, players prefer to not only gamble on mobiles but also get their app reviews on their iPhones, Androids and tablets.
.
Conceptual Games
.
Whereas PC and console games have the market cornered on beautiful graphics and CPU hungry AI, there's no processing chip yet that can beat out human creativity. And it's this fact that mobile developers are keen to leverage. With quirky and inventive game design, devs obfuscate the lack raw power and turn simplicity to their advantage.
.
This has led to a revival of text-based games, interactive fiction and other such wacky concepts, many of which make use of none but the most basic mechanics. One example is Colour Flickr, an app we have reviewed here on appPicker, while fans of the interactive fiction genre (as well as literary types who haven't given it a try yet) will enjoy titles such as the rather philosophical story Choice of Robots or Choices, an app that constitutes a platform for choose-your-own-adventure type tales. These are by far some of the most enthralling, and elegantly straightforward game experiences on Google Play and the App Store.
.
Technology and Environment Integration
.
Here, mobile gaming is the de facto winner. Titles such as Pokémon Go attest to the sheer crowd-energizing potential of a properly deployed hybrid game, combining well-loved franchises, artificial reality and existing technologies. And there are many other examples. The game Zombies! Run is used by runners to motivate them during their workouts, and it does this stupendously. Users' real-time running data is uploaded to the app which then generates the appropriate audio content, creating something that is part story, part game, and part exercise aid: a true innovation.
.
The real advantages of mobile are its ability to incorporate the player's actual environment into the gameplay, and the further potential presented by integration with camera and GPS technologies. However, this is by no means the limit; there was a time when having a camera on one's phone was much like having a toaster in one's shoe, and when a personal satellite uplink was something reserved for the secret spies.
.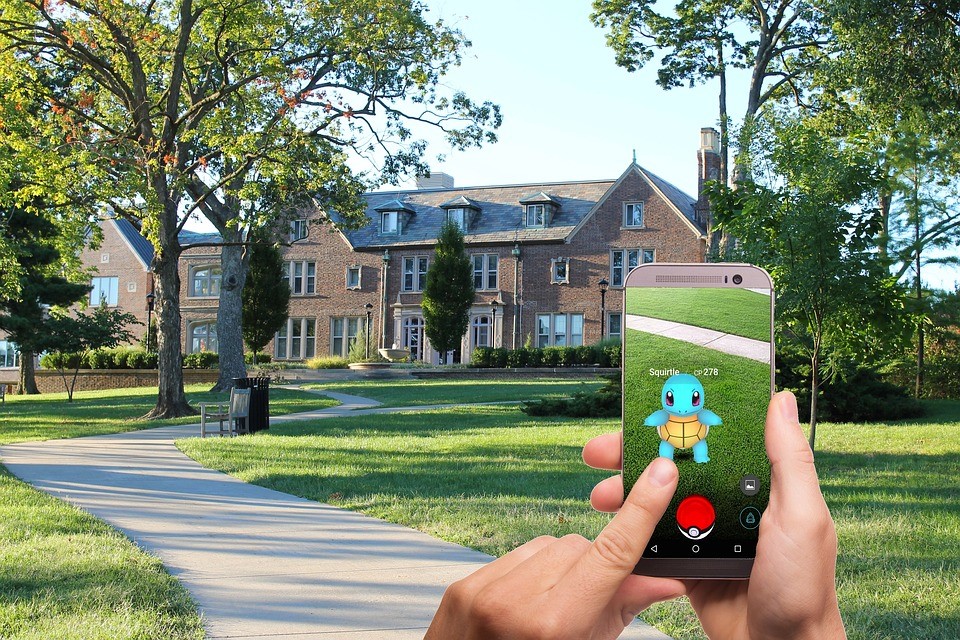 .
There is no telling what mobile technologies will emerge in the next 5-10 years, and the new possibilities for mobile gaming that they could help to realize.