Sports fans will know how important it is to stay up to date with their favourite sport. When it is keeping up with injury news, catching the latest rumours, or just seeing which latest boss has been fired. In the age of the Internet, we have many new apps that can be downloaded onto our phones to keep us informed with all the latest news.
.
With that in mind, we've put together a list of 5 top apps that sports fans should have on their devices.
.
BBC Sport
.
.
The BBC Sport website is known as one of the best places to get the latest sports news. Downloading this app, you can set "My Sport" to collect all the personalised news you need to know. You also get connection to Radio 5Live and Radio Five Sports Extra that allow you to listen while you browse.
BBC iPlayer Radio
.
.
When you are on the move you'll no doubt want to listen to commentary on games, as well as the current news. The iPlayer Radio is a standalone app that allows you to listen to commentary while on the move, which can be invaluable if you don't want to be stuck at home all day.
While you can listen to Radio 5Live and Radio Five Sports Extra on the BBC Sport app, this iPlayer Radio as it is through the iPlayer that you get access to the live commentary for games.
Bookee
.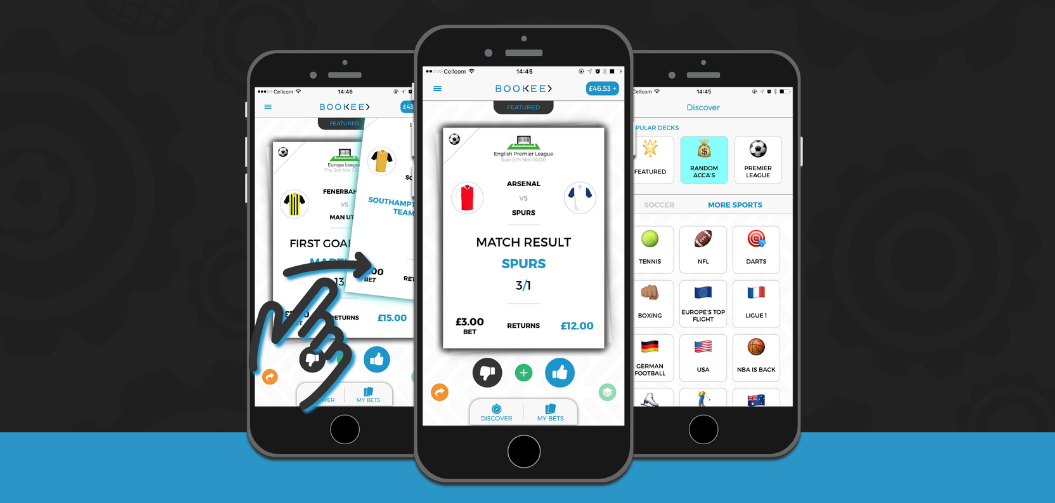 .
Known as the "Tinder for betting", the Bookee app collects individual sports bets and provides them to the user in a way that they can swipe right to approve the bet, and left to reject it. It makes for a simple and easy fun way to enjoy a quick flutter.
SofaScore
.
.
Providing live scores and match details, the real power of SofaScore can be found in the statistics that it collates for the user. Providing in-depth analysis of the games and results it provides what the fans of sports need, and that is the important details about the games.
LiveScore
.
.

Another app that collects results of live games, the strength behind this app is the sheer number of sports that are on hand in the app. Not only showing the scores, LiveScore also shows live league tables and match statistics, meaning the sports fan is fully informed about all the sports they are following.
Sports fans will have their own list of apps that provide them with the information they need, but when looking for some new ones, you can't go wrong with the list above. The important things they look for is wealth of information and of course the live scores. Whether it is just for fun, or for the latest insights when placing a bet, the apps above provide all the details you'll need.