Discovering Chinese iPad Edition App Review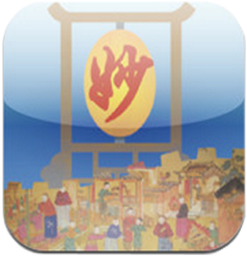 Discovering Chinese - iPad Edition Price: Free For: iPad with iOS 4.2 or later Apps aren't just great for keeping you entertained, they can also be good for learning. This Discovering Chinese app is ideal for those who would like to learn the language of Chinese or even brush up on your Chinese skills. Learning through an app is very interactive and fun, and will likely keep your attention a lot longer than a big heavy intimidating-looking textbook. This app is meant to help you master Mandarin Chinese through a unique multimedia approach. You'll move through lesson after lesson as you head along your way to speaking and understanding Chinese. With the Discovering Chinese iPad Edition app, you're able to write, listen, and talk as you practice. It's as though you have a private tutor right there with you. Another nice feature is that, unlike a structured classroom environment, with this app you can learn and go at your own pace. No need to worry about cramming in so many hours per day; just do it when you want and when you have time. The material is displayed in a user-friendly way that is easy to understand and appealing to look at. The app takes a systematic approach that is sure to meet foreign language teaching standards. You know that you're getting top quality lessons as you go along. It seems as if something is displayed in a fun and interactive way, the amount you take away from it and learn from it increases exponentially.
This program has been proven to work, so much so that the original Discovering Chinese series was available in print and was taken on by several education departments across the United States and worldwide. It is currently featured in 400 schools worldwide. Clearly this is a proven system of teaching and learning Chinese. Whether you set out wanting to learn Chinese or simply want to impress your friends with another language, you'll find this is a fun and entertaining way to learn.