London 2012: Official Results App for the Olympic and Paralympic Games App Review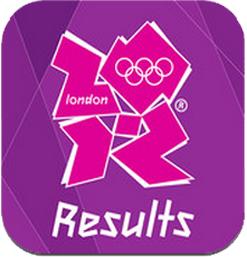 London 2012: Official Results App for the Olympic and Paralympic Games  Rank: #3 on the Top 100 Free iPad Apps List as of July 28th For:iPhone, iPod touch, iPad Covering the entire 2012 London Olympic Games this application is the official app that delivers updated news, game itineraries and summary of results on all events. Stay updated and informed with this application that aims to reach out to Apple users worldwide. Experience the overwhelming sensation of being at the heart of the event with this free application. Inclusive in this application are live updates on all 36 sports, detailed scheduled of live matches, factual information relevant to the different games, medal history, and profiles on athletes. Supporters from different countries can receive notifications and the latest updates on their team's development. Without the need for any supporting App, this program provides all the Olympic excitement with a flick of the finger. Easy to use and available worldwide, this application provides the latest happenings in the 2012 London Olympics. Profiles and biographies are updated live, giving fans detailed progress of their favorite team and athlete's progress. Unlike most Olympic apps that center on regular events this utility features all Paralympic activities and results, living up to the label of fair and balanced reporting. It's loaded with advertisements so users have to be patient when using this application.     
Its layout is easy to navigate and allows users to set alarms reminding them of upcoming events. Live streaming lasts until the 12th of August when the historical event comes to a close, so enjoy this wonderful app while you still can. If Olympic history is your cup of tea, then retrace the journey of different countries and their accumulated medals. High-quality pictures and videos of Games' highlights are also available.