Fashion Story: World Games App Review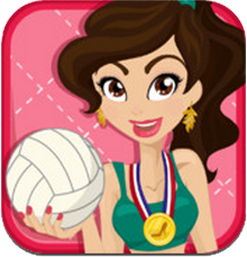 Fashion Story: World Games Rank: #15 on the Top 100 Free iPad Apps List as of July 28th For: iPhone, iPod touch, iPad Considered the number one Free Fashion game, the themed boutique innovation returns with its 2012 world games edition.    You own one of the hottest designer boutiques and your mission is to create new fashion designs, provide the latest trendy apparel, and personalize your very own dream shop while catering to the everyday needs of shoppers. The new clothing apparel allows you to stock up on gold medal necklaces, stunning Olympic polo dresses and Aphrodite sandals. The quality decorations when setting shop come with new facilities in sportswear displays and victory dressing rooms. The latest storyline challenges you to help the speedster Bernice "The Bolt" parade her designer wear and sportswear catalog in your store. That's not all; you can unlock designer wardrobes, fill your personal closet with the loveliest dresses, and accessorize your character to the rhythm of your own designs. Can't get enough of the original Fashion story? Try the World Games edition and set yourself up for a whirlwind ride in the fashion industry. This game is just perfect for all the women and men who have always dreamed of opening their own customized clothing boutique. Socialize with your friends' boutiques and acquire bonus points from other fashion-loving players as you interact through Facebook.      
The graphics provide great visual gameplay, just as the storyline intends, to relate to your fashion sense. It should be worth noting that Fashion Story is an online game that requires a secure Internet connection. So, what are you waiting for? Opening shop requires no start-up cash with Fashion Story and you can still make it in time before the Olympic season comes to a close.