Bubble Witch Saga App Review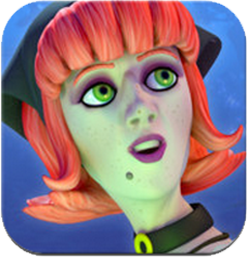 Bubble Witch Saga Rank: #30 on the Top 100 Free iPad Apps List as of July 28th For: iPhone 3GS, iPhone 4, iPhone 4S, iPod touch (3rd generation), iPod touch (4th generation), iPad Vile and evil spirits are plaguing the country and your fellow witches are powerless in preventing this disaster. The last hope of preserving your proud race falls on the success of your mission. Travel the realm and win every single potion and eventually free the land piece-by-piece. What awaits you in Bubble games are always exactly what's fun when playing them, especially when it comes with a remarkable storyline, state-of-the-art graphics, engineered sound and interactive game play. Bubble Witch Saga has all the ingredients that can be easily dubbed a "must-have game." With its colorful display to give you optimum satisfaction and excellent game play, Bubble Witch Saga will definitely inspire your inner witch to come out and play this game ceaselessly until you either run out of batteries or stagnate on certain levels.
It comes with an interactive tutorial that will guide you to hurdle every single stage. With 150 magical levels, you might wish you had a lifelong supply of batteries. The higher the level you reach, the more weapons and tools you will find available to equip you on the following levels. With a variety of weapons to choose from, arm yourself depending on your collection of stars. These magical stars can unlock magical potions, powerful locks, handy spider webs, mysterious hidden objects, and earn a wide array of bonuses to collect that would help in accomplishing your mission. You can share with your friends on Facebook, interact on solutions, and critique each others' game play while you post your highest score for those brave enough to challenge it.