In addition to placing a bet outside your own home, a sports betting app offers travelers the perfect opportunity to place a tip on a sports event. The question which many interested parties are faced with: Are all functions also available with the mobile devices or does the tipper have to cut back? We talked about this topic in more detail with openodds.com and want to take a closer look at the apps and their functions.
In general, however, tippers should inform themselves about a mobile version or app before registering in order not to have to use the PC version of the website, which does not adapt to the smartphone or tablet and therefore scrolls annoyingly and is a poor overview.
.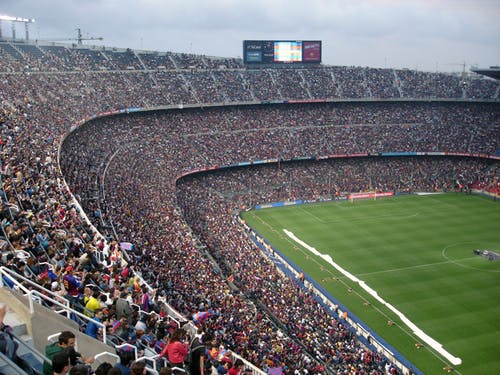 Hardly any losses for mobile websites or apps
As the tippers now access the betting platform much more frequently on the move, the bookmakers are anxious to offer all important functions on the mobile devices as well. Thus there are hardly any differences between an app and the PC version. Only a better layout and the handling of the mouse and keyboard is to be regarded as an advantage with the web pages which are called at the computer. In the case of mobile websites or apps, on the other hand, the providers attach great importance to sports betting itself and for this reason dispense with banners or graphics that indicate a bonus or other promotions on the PC version.
.
Due to the good overview and easy handling of an app, there is no disadvantage and tipsters who want to place a sports bet with their smartphone or tablet on the go have the same possibilities to do so. Informative banners are hidden and can only be accessed on the version of a computer. To give an example here, we took a closer look at Tipico. While the last winners can still be seen from the PC on the website and all goals and cards are displayed in the live betting section, mobile users have to do without them.
Important functions that are also offered with a mobile website or app
For many bettors, the early sale of a bet is one of the most important functions to secure a profit. The so-called "cash-out function" is also offered on the mobile devices and is easy to operate. By wiping with the finger, the stake can be determined precisely in order to be able to sell a portion of his bet to the bookmaker.
.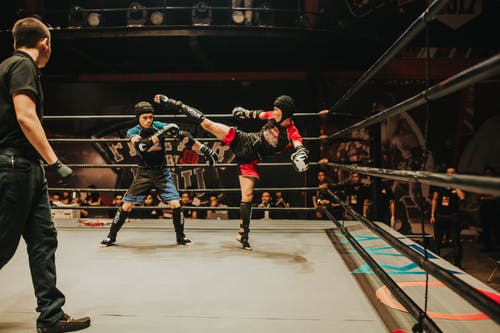 Deposits and withdrawals can also be made very easily and quickly. In the member area you have the possibility to make a payment to your bank account or an online wallet. Even with a deposit you have the possibility to pay via the so-called e-wallets such as PayPal, Skrill or Neteller and after a few seconds you have the deposited credit balance to place a bet. In addition to these online wallets, there is also the opportunity to make a deposit using a Tan generator. The bookmakers usually use Paypal, Credit Cards and Trustly for this and thus make a safe and quick variant possible. Paysafe cards are also accepted by most bookmakers and so the credit account can be topped up with a code available at petrol stations or kiosks.
.
Watch live events in color and picture on the road
In order not to get bored on the way or miss an interesting game, the provider bet365 offers its customers a live broadcast that can be watched after a bet. However, the Internet connection plays an important role here and you should inform yourself about WLAN possibilities on your journey.
.
In addition to the live broadcasts, most providers also offer detailed statistics on live betting, which allows players to get an insight into the current game events. Here bet365 uses various statistics such as "shots at the opponent's goal" or the possession of a team's ball. In addition, a click can be used to load the starting grid for many events, in which substitutions and replacements are also displayed.
.
A well-structured app lets you place a bet within seconds
Of course, you're a lot faster with the mouse and can spot and open games directly using a search box. On the mobile variants, you must already have a certain knowledge of leagues and clubs in order to select the desired game.
However, it should be emphasized that by clicking on the league you can see all matches and thus find your favorite club relatively quickly. After you have selected a game, all bets offered will be listed next to the statistics. In most cases, you can favor the bet types in order to always have them on the top screen.
Most menus are provided with a drop-down menu and after clicking on this, other leagues or betting options are opened, which are also available for betting. For the sake of clarity it is advisable to close these menus after selection to avoid confusion.
.
Collected experience with a sports betting app
Many users report a very pleasant usability of apps and mobile websites, which hardly make a difference when compared to the websites Tipper accesses on their computer. So the apps are perfect for betting on a game on the road with friends and are very easy to use. Even if you watch a game live in front of the TV, reaching for a smartphone or laptop is much more pleasant than running to the computer to give a tip during an important event in the game.
It is important that you inform yourself exactly which possibilities are offered to you before you register with a bookmaker. If a provider does not offer an app or mobile website, typing is very difficult because the website is not adapted to the small screen. This usually results in loading errors or false clicks, which make it more difficult for you to compete.