You are not alone if you think that writing college papers is hard, and it gets harder the more you do it, though, logically, it should go the other way. The thing is, professors also grow and develop, the syllabus changes all the time, the complexity of tasks grows with them. There are lots of jokes depicting how our educational system tends to collapse, comparing it, for example, to the educational system of Britain at the beginning of the 20th century, when 11-year-old kids dealt with the tasks most of the currently studying 16-year-olds wouldn't be able to deal with. The fact is, at the beginning of the 20th century in Britain and many other countries only the minor percentage of kids got to attend schools, there were different methods of motivation, and most of the students still couldn't cope with the program.
All this means that we become more developed and the education system also evolves. To cope with the assignments in question you need to learn how to use modern means of getting things done. Some of those technical means come in the form of writing apps. Let's get a closer look at how those writing apps help students with college papers.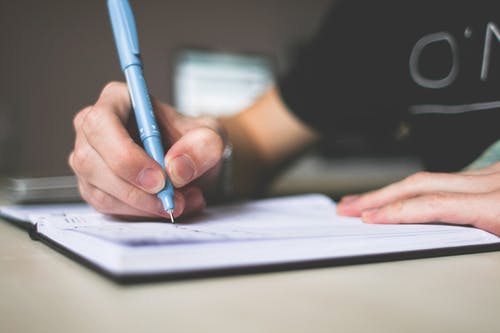 Apps Boosting Creativity
There are apps which aim is to boost your creativity. For example, every day you are given a scenario, and you need to come up with 3-5 possible endings to it. Or you are given an idea of the story, and you need to retell it reverse. There are many apps like this, and some of them may look even silly from the first glance, but the fact is they make your brain work in the needed direction. If you really want to benefit from using them, don't just read the scenarios and think about them but write what you think about at least several days a week. After you are done writing, use grammar checkers to spot some mistakes. Speaking of which…
.
Grammar and Spelling Checkers
They are accessible online for several years already, but only recently they became accessible as applications, and it is truly comforting and effective. Many students say that they draft some ideas for essays in their phones when they don't feel studying pressure. For example, in the line for coffee, in the subway, waiting for a friend, even eating. If you can immediately check what you've written using some grammar-checking app, you will have another brick in your essay wall complete. If you don't want or can't right now pay for the paid versions of these apps, we recommend to install several free ones and use them one after another, They have different algorithms and spot different mistakes.
.
Time-Trackers
They have lots of names but the idea is simple is that — they track you effective time and help you focused for some particular period. For example, the Pomodoro system lets you work 25 minutes, later 5-minute rest and then 15-20 minute rest after four pomodoros. This way you get into a routine and beat procrastination at least for some time. There are also apps like Forest, which allow you to block pop-up messages and get concentrated. The same app rewards you with a "planted" tree every time you can make it to the end of the period without distraction.
.
Practical Assistants of Any Kind
You should not limit yourself to phone apps when it comes to essay writing help. You can search online for professional paper writers, in case you need some cheap academic writing assistance, you can use citation generators, to make citation faster and easier, etc. The key idea is to focus on the ultimate result and use all the possible means to deal with your writing assignments efficiently and on time.