The evolution of online casino gaming happened in two phases, and the second is something that is still being implemented right now by some casinos. The first phase was to move online in the first place. Back at the end of the 1990s, if you wanted to play casino games, you had to go out and visit your local casino.
However, online casinos games began to appear and now players have a fantastic choice if they want to play online on their favourite games. The change has been so drastic that many people who play online now will never have been inside a real-life casino, and only ever played online.
The second phase is still happening today, but this is going to be something else that is very drastic, and something else that will change the face of casino gaming page and betting sites. This phase is mobile gaming, with a shift from playing online on a computer, to playing online using a mobile phone or tablet. It would be no surprise to see us in a situation where over the next decade, many people move over to playing on their mobile device and playing or betting on a computer will be something of the past.
Casinos that are wanting to stay ahead of the game, and ensure that their players are satisfied with their gaming options must create a mobile app if they haven't got one already.
Mobile Gaming is the Future
When the very first online casinos were introduced, those wise enough to see what they could offer quickly said that these would be the future of casino gaming, and they were right. Now we are seeing a shift and the second wave of momentum behind mobile gaming, and it is this that is now seen as the future of casino gaming.
Many casinos already have mobile gaming options, some have an app, some allow mobile gaming through a browser, but there are some casinos that have nothing at all. It is these casinos that need to change with the future in mind, and they need to do it soon.
Anyone who is signing up to a new casino now is looking at things like mobile gaming options to determine which casino to sign up with. Those who don't have a mobile gaming option could simply begin to lose out on new members, it is that serious.
Players do not want to sign up with multiple casinos, they want to choose one and stick with that casino for a long time, so they can get used to the games available and how things work. This is great if you get those players to sign up with you, but if you don't have the right tools to get people in right now then you are going to struggle to get them in the future.
Those who start on the front foot, and have a mobile app in place right now are going to be in the best position moving forward. It may not be required just yet, but players are looking at it now, as they think about the future and to get those players signing up with you, you need to provide a mobile app.
.
The Superior Apps Will Win the Battle
The expectation is that every casino will eventually have their own mobile app for players to use. When that becomes the case, the battle will change slightly and it will come down to who can create the best mobile app. It will no longer be enough to simply offer mobile gaming, casinos will need to offer a smooth and exciting mobile platform to play games on.
.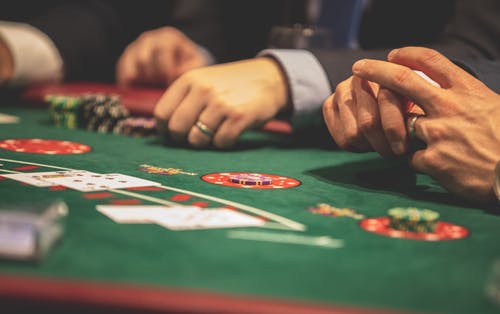 Simple and Easy to Use Casino App
Players don't want anything too complicated, they want apps to be simple and easy to use. The way that many casinos do this is to keep the apps very similar to the website, so players are familiar with the feel and layout.
For those creating a new mobile casino app, this is the most important thing. People want to log on, know what they are doing and where they are going, and get to play the games they want. If people struggle to find what they are looking for, or the app is something completely new that they have to learn alongside learning how to use the website, then this is certainly going to put people off and make them look elsewhere.
.
Availability of Games
While those casinos who already have mobile apps have something in place and an advantage over the opposition right now, their apps are not perfect. A lot of the mobile apps we have available right now are limited in the number of games available to players.
Those looking to create a new mobile app for their casino site can use this to their advantage and target this as an area of attack. Few casinos offer an app that has every single one of their games on it, and this is the right moment to start offering that.
From a players perspective, there would be nothing worse than playing on a computer and finding a new favourite game, only to log onto the mobile app and realise this game wasn't available on the app.
Anyone that is looking to create a mobile app for the future should certainly have to make their full game list available on it as one of their top priorities.
.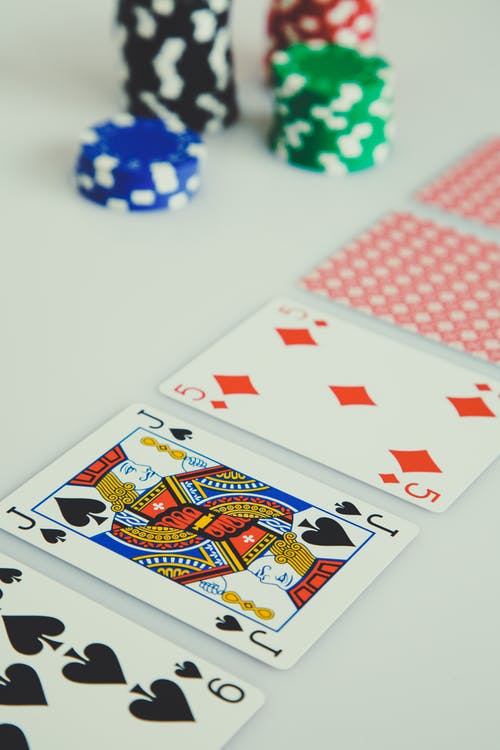 Mobile Specific Offers
As players begin to move towards mobile only gaming, don't be surprised to see some casinos offer mobile-specific offers to get players across onto their mobile app quicker. The way casinos will look at this is if players are playing on their app and they are happy and receiving offers to keep them interested then they have more chance of keeping that customer for the long term.
Eventually, I believe we will see the vast majority of customers move onto mobile gaming platforms, but between now and when that happens, casinos will continue to do all they can to showcase their mobile options and try to get players across quicker.
If a casino is looking to get their mobile app the best publicity possible then creating some of these offers, specific for those who play using the mobile app, is a great way to do that. These offers can tempt people in, get them playing on the app and then providing that the app is a good one, that customer could well stay with the casino for a long time.
.
What Exactly Will Casino Players Want in the Future?
This is, of course, the million dollar question, and something that casino owners are trying to work out. If there is one thing that players are looking for right now with their casino gaming, and something they want in the future then it is freedom to do what they like.
20 years ago, players were restricted in the fact that they had to go to a real-life casino if they wanted to play their favourite games. That was not good enough, and people wanted to play without going to these places, which is why online casinos were invented and offered to players.
Now were are seeing players feel like they are being restricted to playing on their computers, and this will again cause a change in the way things happen. Players were happy that they didn't need to leave the house to play their favourite games, but now not only do they want to do that, but they also want to take their gaming with them when they go out.
Pretty much everyone owns a smartphone that is capable of playing casino games, and if people are away from home they want to use that phone to play their favourite games. With a casino app loaded up onto their phone, players can take those games with them and then it really doesn't matter where they are, provided they have an internet connection, they can be inside a casino and playing games.
If you asked a casino player what they wanted from their casino in the future, the chances are that the answers given you all be related to having more freedom. This is the area where casinos need to focus over the coming years, and basically, they need to give players the ability to do what they want when they want. That all starts with having a fantastic, state of the art mobile app to use and if casinos don't yet have one, now is the time to invest.
This app will become a hugely important piece of the future, and it is vital that those creating them not only get one quickly, but they also get a very good one. The app will drive people and improve the casino over the next few years, and a poor app will leave some casinos behind as players will only want to be with the best, and playing on the best apps.