Getting Started:
Microsoft Office is the most important productive tool which is mainly used for business purposes. There are several versions of Microsoft Office which is mainly developed in business and enterprise edition. These versions are having for advanced features compared to home and personal editions provided by Microsoft. In this article, we will discuss each and every information about Microsoft Office 365 for business.
.
Microsoft Office 365 for Business:
More than three decades have passed since the Microsoft Office being introduced. Previously the only available applications in the Microsoft Office are MS Word, MS Excel, and MS PowerPoint. Although Microsoft Office 365 was introduced in the year 2011, the service is for different from the available versions of the Microsoft Office. Previously it is only available for one-time pad chairs which can be used for many years until the new version launches.
Microsoft Office 365 requires a subscription in a form of monthly or annual basis in order to get a license to use the productivity tools. The services include both offline and online which includes all new email management and cloud storage system. As Microsoft Office 365 is available on a subscription basis, so basically you will be receiving all the latest updated version of Microsoft Office along with the security patches.
Microsoft Office 365 is the best Microsoft Office which also offers personal edition which is mainly targeted for single users and home users. Microsoft is mainly focused on providing specific features for the specific version in order to provide beneficial products to the users.
.
Online Services Offered by Microsoft Office 365:
A mixture of application in services is offered in the Microsoft Office 365 subscription. Although it is entirely depending on the addition of Microsoft Office 365 you are subscribed to. Although there are 5 common services which are available in every business and enterprise subscription for Microsoft Office 365.
The business edition of the Microsoft Office 365 subscriber offered with 50GB mailbox storage. This will give permission for accessing email using internet browser along with the outlook application on every device. You can access this feature steam Windows PC, Mac computer and smartphone devices. You will also get spam and malware filter which is an inbuilt feature, apart from that you'll also get shared mailboxes and several advanced features.
If you are subscribed to the Microsoft Office 365, then you will be getting 1 TB of personnel OneDrive storage space. You can easily sync the data across devices using the cloud storage system. This will help by syncing the data which is available in the separate location.
Although you can also use the files on-demand feature by which you can easily view and manage cloud-based storage using the default file explorer on your device. You can also upgrade your cloud storage system to unlimited storage system, in case 1TB storage space is not enough.
SharePoint user interface is now upgraded with user-friendly features, previously it was bulky. You can easily share files and sync different kinds of documents and information using the file explorer application. It will allow the complete team to access all the files using the OneDrive desktop client.
Although Exchange Online and SharePoint is controlled by administrative privileges, this will restrict different users from accessing confidential information and files. Users can be easily restricted which are not included in the organization or even you can easily exclude the users to protect the confidential files.
Skype for Business & Microsoft Teams:
Skype for business and Microsoft teams are having similar features which are basically used for communication purpose. We can easily connect with HD video conferencing and instant messaging those who are subscribed to the Microsoft Office 365 services. Although these features are only available for the users with organization license.
Few of the services which are offered by Microsoft Office 365 subscription which is only targeted for specific users. Even the business premium plans are offering invoicing and customer relationship management tools which are not included in most of the versions Office 365. Although all the enterprise subscription plans are having Yammer social networking, and even Power BI pro is also included. These are basically advanced business analytical tool which is not available in every version of Microsoft Office 365.
.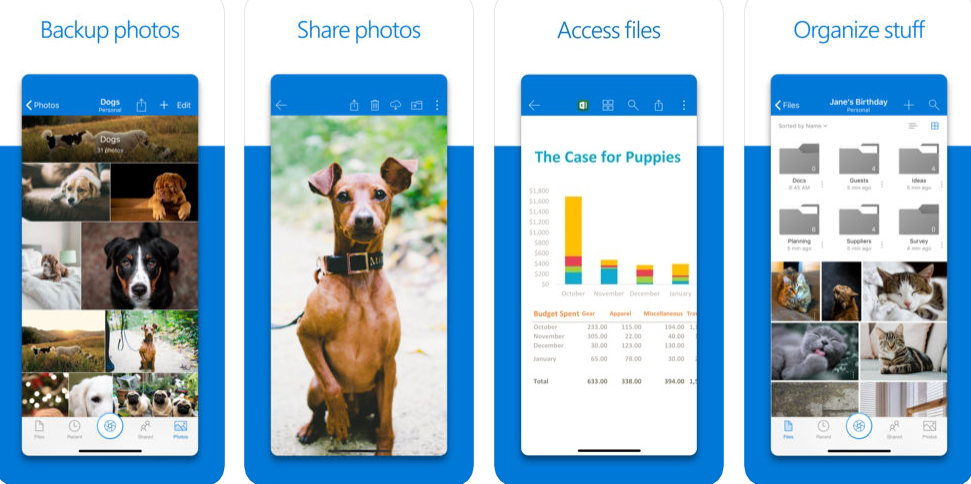 Wrapping Things Up:
Microsoft Office is used by each and every productivity tool uses for creating and managing various documents. There are several versions of Microsoft Office available in the market for you to choose. We have collected complete information about Microsoft Office 365 for business from official website and business user reviews and posted them in this article for you. You can learn more about this at Softwarekeep. Share this important article with others, so that I get to know about Microsoft Office 365 for business.