Bitcoin is big business these days, even if it isn't the only coin that's making big waves across the globe. Thanks to its recent increase in proliferation and widespread adoption, people are seeing opportunity in Bitcoin unlike before. Now, people are willing to trust it as a legitimate store of value moving forward, instead of just some gag currency used to buy pizza on the Internet. An entrepreneur with the right kind of mindset can fill in some gaps in the BTC economy that are currently left underserved.
Here are just a few ideas out there to get the juices flowing:
Bitcoin Consulting Business
Consultants who are well-versed in the patterns and spending habits of those involved in the BTC market command a high premium to firms who wish to make sober risk assessments about buying and selling both goods and services via Bitcoin. Because of the possible volatility of the coin (rapid increases or decreases in value are extremely common), an assessment needs to be made before major purchases to figure out how likely it is for this to come back to bite a particular business in the rear end. With a qualified consultant, risk can be much more effectively managed.
.
Affiliate Marketing With Bitcoin
Cryptocurrency services are all vying for as much market share as possible, with many of them choosing to make an affiliate program so others can help bring customers to their site. Services such as http://bitcoin-revolution.co/ offer rewards to those who can provide them leads that turn into paying customers. Other services prefer to go with a commission-based system, in which a referrer is credited a percentage of any sale made that can be traced back to them. An affiliate marketing business in Bitcoin can result in payments in either U.S. dollars or BTC itself, making it an attractive option for those who want to be involved, but not create their very own service.
.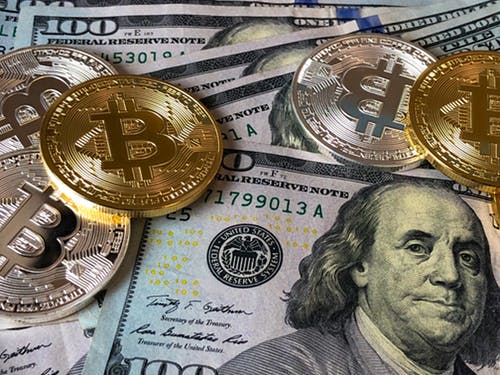 Making Informational Bitcoin Content
Since Bitcoin can be a bit much to process for any newcomer, there are thousands of people searching for a multitude of Bitcoin-related search terms on a daily basis. Capturing this traffic and monetizing it using standard methods like ad revenue, affiliate marketing, or other arrangements is an extremely profitable and worthwhile venture. Simply use your existing knowledge of BTC to stay on top of all current news and functions available to provide compelling content to those who are looking for it.
.
Conclusion
The cryptocurrency sphere is booming with opportunity, with many people trying to find their place in the overall financial landscape created by this novel way to send, receive, and store value. The normalization of BTC has allowed for several businesses to operate that couldn't previously, due to BTC's untested nature in the overall marketplace. At one point, people weren't sure if Bitcoin was here to stay. Now, the money and the number of people involved pretty much guarantee the continued existence and growth of the coin. At the end of the day, why not try and get your piece of the BTC pie?