Blackjack, Pontoon or Twenty-One, however you know the game, has been around for more than 400 years. Known as the casino game that offers the best chances of winning with a house edge of 1%, most players miss out on this "advantage" by not fully understanding the risks associated with each play and don't learn the tactics needed to play like a professional. There's an app for this of course. The Blackjack Trainer 21 app by Hornet ventures gives amateurs like most of us are, the knowledge and skills to make the right plays.
.
Knowing when to stand, stick, double or surrender to most of us, is a guess based on emotions, gut feeling or what we think is the correct move. By learning the tactics, the risks are drastically reduced and the chances of winning are maximized. Getting feedback from the app and leaning from it changes the game. No longer do we need to base decisions on chance. The app also covers the various "house rules", which is great, as those differences impact on the odds of winning, giving an extra advantage to the house or the player. Important information if you're going to play different variants of the game in different casinos. The stats feature works well in tracking your progress.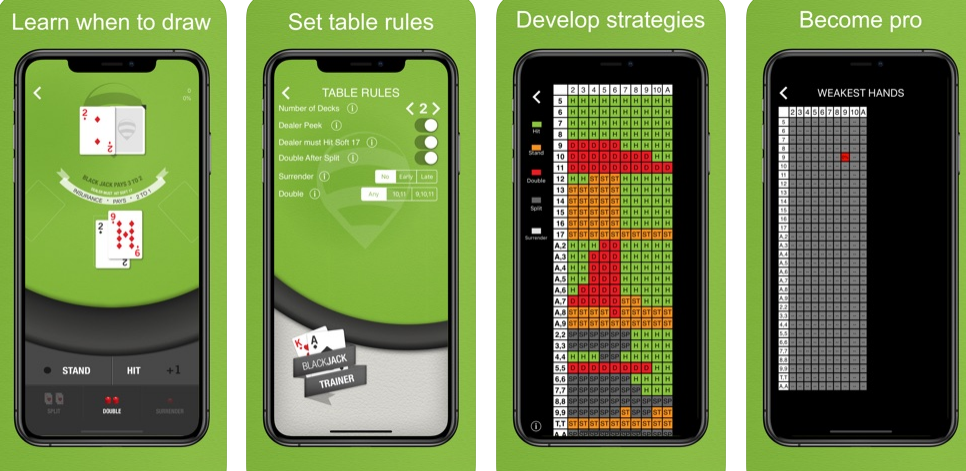 Feedback in the Appstore is very positive, getting a 4.6 rating out of almost 2,000 players. We know that's a lot of feedback as getting reviews are not easy these days. There are in App purchases but all comments in the Appstore confirm that it's a good deal.