After the advent of smartphones, many things which were regularly used before became unnecessary. For example, many people have stopped wearing wristwatches because it is easy to see time on a phone screen, abandoned paper books because there are the whole free libraries with electronic literature which may be downloaded within minutes, forgotten about wall and table calendars because there are appropriate mobile apps. The same applies to paper diaries. There are many programs for time management replacing voluminous organizers which took many places in our bags before. Such digital tools have countless useful functions and interesting features you would never try if using a standard diary. Thanks to the increasing popularity and wide variety of planner apps, everyone can choose an option suitable for one's lifestyle, design preferences, and needs. There are two categories of people today. Representatives of the first category believe that the spread of planner applications is an inevitable part of progress and they are much better than predecessors. Other people are loyal to traditional diaries and think that electronic tools cannot replace them. What do you think? The experts from pro-papers.com found out the features of both options to simplify your choice.
Advantages of planner apps
.
Detailing events
If scheduling your life in a digital format, you will have much space for detailing events. For example, Google Calendar allows prescribing to start and finish time, place, adding contacts and accompanying notes like "take an umbrella". If having many appointments in one day, it will be inconvenient to indicate all this data on a usual diary page because you may get confused. In contrast, nobody limits space for writing in a mobile app, so you can add as many details as you want.
.
Notifications
Have you ever experienced embarrassment because of the friend's missed birthday or apologized to your loved one for a missed date? Reminders in a smart app can protect you from such inconveniences by providing information on important events a day or a week before their onset. It is possible to set multiple notifications so that you will have no chance to forget about tasks set. Each notification can remind you about a certain stage from an action plan. For example, if you have to submit an academic paper to a professor in a month, it is worth using the following sequence:
Choosing a topic.
Searching for thematic literature.
Studying sources found and deciding whether you will cope with an assignment on your own.
Composing a text.
Preparing for a defense.
.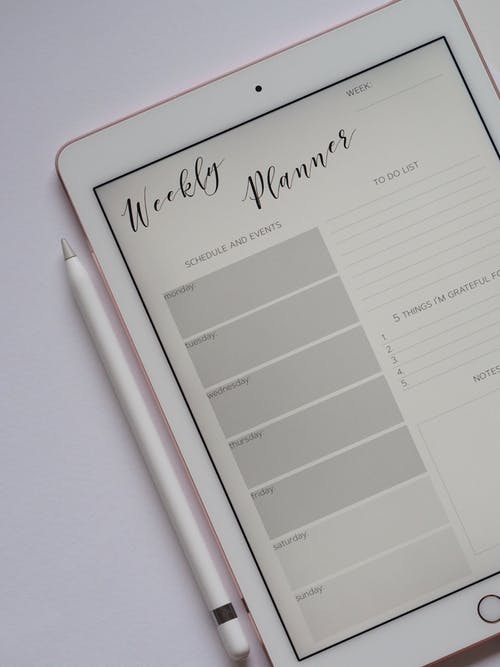 If allocating 3-6 days for each stage, you will cope with a task without much difficulty. A traditional diary will not ensure sufficient self-control because after choosing a topic, you may simply forget about the following items. Therefore, it is better to use electronic reminders.
.
Calendar syncing
A useful function is connecting other people to events. You may be a diligent student or a good worker, perform all tasks planned, but it is worth not expecting the same from somebody else if you do not use joint time management tools. If planning a team meeting in a calendar synced program, be sure that your friends, relatives or colleagues will not forget about it, because they will receive a notification an hour before an event. It is not obligatory for all participants to make records in their schedules. If one person creates a note, changes are reflected in everyone's smartphone. This function is perfect for any collective activities, helps to always stay in touch and know what is happening in a team.
.
Cloud and online backup
If forgetting a paper diary at home, you will have no opportunity to check your schedule. But what if you have forgotten a phone at home? Well, apps can sync with other devices and create a mirrored cloud backup. You are free to view your calendar online using any tablet or computer. If updating gadgets or buying new models, all data in a virtual calendar will restore once you log in. And what if losing a paper diary? There will be no way to restore important information.
.
Recurring appointments
There should be some actions you perform every week or month, for example, paying for rent. It is inconvenient to create similar notes for each new period. With mobile apps, once recorded reminders may pop up several times.
.
Advantages of paper diaries
Despite the above pros of digital planners, paper diaries still have many fans. Love for traditions is explained by the fact that a usual organizer does not need to be charged and connected to a network. It will not vibrate, make noise and light up when you do not like it to. It will wait silently until you have a desire to take it in your hands and look inside. Reminders are annoying for people having high enough levels of self-control and not wanting to be commanded by artificial intelligence. If a person wants, one may open a diary and perform some tasks from a to-do list. If this person prefers to rest, nobody has a right to force one to do something.
.
When there is no time or opportunity to stick to an intended plan, people try to turn off reminders popping up at awkward moments. The most reasonable option is rescheduling tasks. But some smartphone users simply delete notifications and forget what they wanted to do. It is much more convenient for them to see the whole action plan on paper instead of clicking on separate tasks emerging on a screen at different moments.
Paper diaries provide the pleasure of looking back at steps taken and feeling pride for yourself. Most apps delete information on tasks performed, and user's life turns into a constant flow of new assignments. It seems that one works in vain and gets no satisfaction.
.
In addition, the day of an average student or office worker is overloaded with technology. One wakes up hearing a digital alarm clock, responds to e-mails, writes different papers, watches films, plays video games using a computer, checks the latest news on a beloved website, uses social networks and mobile connection to communicate with loved ones, buys food and clothes online, reads e-books.
.
It has been proved by scientists that an abundance of technology in the lives of modern people causes stress. A paper diary is a good way to tear yourself away from the digital world, rest from gadgets and feel the magic of traditional writing.