There are many VR headsets out there to choose from, so you may have to do a bit of research to find the one that will be the best for your needs. At the same time, if you are looking for one that is able to show you 8k graphics, the Pimax 8k is likely what you are searching for. Keep reading for information on this model and some of the best accessories you can get to go with it.
What is the Pimax 8k?
Pimax is a Chinese company that makes its own VR headset, like other companies out there. The major difference between this company and others is that they make a variety of headsets, including one that handles 8k resolution, which is the Pimax 8k. It is able to do this because it has two screens that have powerful screens. You can purchase accessories from other VR systems to go with the Pimax 8k, since you can only buy a headset from this maker. With these products, you can play the system in the same way that other major VR systems can be played.
.
Why don't they sell controllers?
The controllers for this unit should be available in the future. They are currently being crowd funded, which is the same way that the headset was funded and produced.
.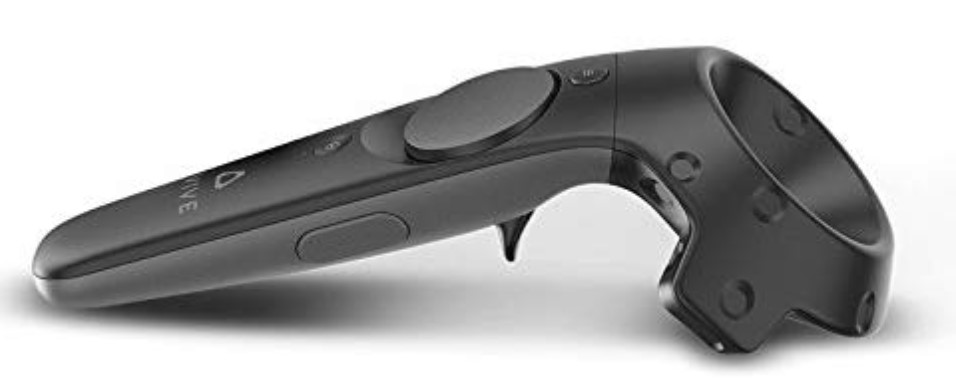 Best Pimax 8k accessories to Buy
There are other products you can buy to make this a machine that you want to keep using. These are some of the most functional items that you may want to get your hands on, in order to get the most from this headset.
.
Best for Displaying: VRGE VR Wall Mount
The VRGE mount is something that can keep your device in a place where it is less likely to be messed up. You won't have to really be concerned that your headset will end up on the floor. This product is easy to install and won't be hard to keep clean either. It works well with this headset and can hold controllers too, so everything will be in the right place. If you have to move the mount at some point, this is not an issue either. It can be placed wherever you like. It also comes with a lifetime warranty.
.
Best Splurge Accessory: HTC Vive Controller
If you want to grab a controller to use with your headset, a good one to check out is the Vive Controller. Some games may require a controller, so it is good to have at least one or a set, depending on what you want to use your VR system for. This controller has many sensors and can keep track of your movement pretty well. You will have to be careful with it though, since it has many sensitive parts that have a tendency to become damaged. If they are, the controller will be unable to work the way that it should. When taken care of properly, it can last quite a while. It should be able to allow you to enjoy your Pimax 8k until you can purchase Pimax branded controllers.
.
Best To-Go Accessory: Casematix Carry Case
It is inevitable that you'll want to take your headset somewhere from time to time. In order to do that, you will need to be able to transport it safely. With this Casematix case, you can do just that. It is a heavy-duty plastic case that keeps your headset safe and you can make the foam inside of it fit the way you want it to. In other words, you can customize the fit. You will also have room for other things, like controllers and cables inside, so your whole unit should be able to travel with you, once you are able to acquire all the parts. It will be safe from the elements and ready to go.
.
Final Notes on Best Pimax 8k Accessories
Once you purchase a Pimax 8k, you will undoubtedly want to protect your investment and get a lot of use out of it. To do this, there are accessories you will need to purchase, to further the uses of this type of appliance. In this list, you will likely want to check out the HTC Vive Controller first simply because it offers so many additional functions to your headset. It is also a controller that has been on the market for a while, so it has been battle tested to work. After you acquire this, you can then decide if you need a case, a wall mount, or some other cool accessory to use when you play your VR games. All of the items in this list will allow you to enjoy your Pimax 8k for years to come, especially when you are careful with it and use it as intended. Keep these items at the top of your list when you are shopping.