With the New Year fast upon us, it's time to make those resolutions and get our bodies back in shape. A fitness app has just been released called SOTKA, that already has perfect 5/5-star ratings in iTunes. It's the first EduFitness app in the market and the moto is "We give knowledge – you get results" which sums up exactly the approach to getting fit.
.
.
Basically, there's a full program involved, with daily blocks of information on getting the most out of your workouts from exercise execution & nutrition questions to time management and self-development, this app takes you through all the steps one by one. Instead of giving you mundane commands like other apps (do 10 reps of these, then 10 sets of these), this app gives you information to understand why you exercise in a certain way which is assuring... Support from trainers is available though messaging and the developers pay much attention to assistance and making sure the users are motivated. There's even a "before and after" photo feature which is cool.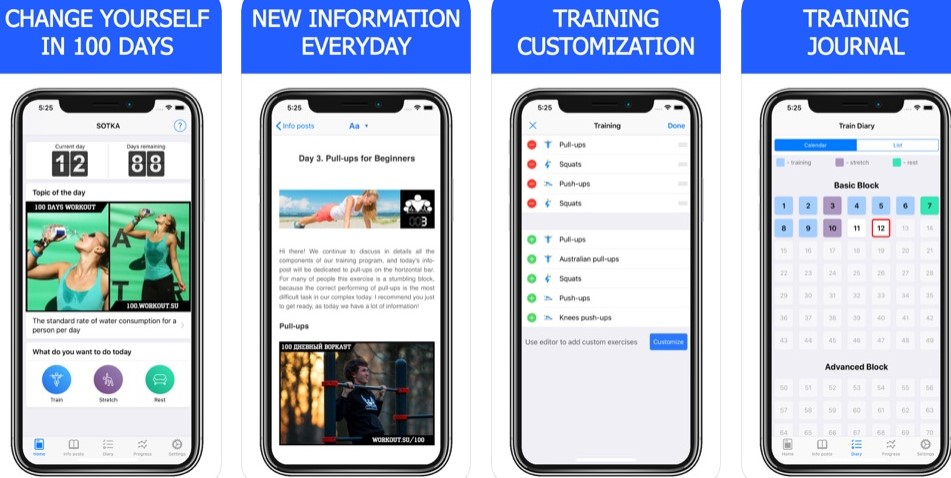 SOTKA will take only 30 minutes a day with the whole program taking 100 days, leaving plenty of time for healthy weight loss and getting fit. The program is divided into 3 phases of development:
.
1. BASIC block - from day 1 to 49 - giving answers to all the questions beginners usually have
2. ADVANCED block - from day 50 to 91 - taking a deeper look on biomechanics and body systems and different exercises techniques
3. TURBO block - day 92 to 98 - providing 7 unique challenges for those who dare to test themselves