Smartphones are not a hindrance in your children's lives, if used in a right manner. Truly, our generation is different from the last, in technology perspective. As now, social networking or communal sites and other websites have their services optimized to a smartphone, we find every individual addicted to their cell phones, it's either text messaging or web browsing. Hence, this is the major reason for teens or tweens to get into cyberbullying, sexting, drugs and more!
Teenage is a tender age, when kids are all set to enter into the immense bad world! Apparently, parents of teens are on pins and needles for their child's well being.
Well, in this smart world of technology one doesn't have to be an anxious parent anymore! It's simple to keep tabs on your children with the use of child monitoring software.
.
Spy software is a quick fix. It works in a hidden mode where one can track down all the activities taking place in child's smartphone like text messaging, phone calls, browser history and sharing of gross multimedia. Leaf through the article to learn more about the spy app.
.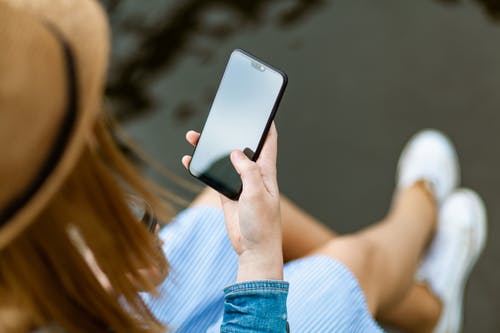 Significance Of Monitoring App:
Primarily, a parent should communicate, spend time with children to avoid any menace. Perhaps, sometimes children are ashamed of themselves or they simply cannot gather their guts to share the rough patch or problems with their parents.
.
Advice for parents - don't frown and be patient! The only way to know what's going in kid's life is through their cell phones.
.
The cell phone provided to children is for your ease or convenience to stay updated of their whereabouts. But teenage is a time, some children try to detach themselves from the family as they are lost in there own pensive moods. And this is the time to intervene and check why is he/she adopting solitude behaviour. This software helps, keep an eye on your children and ensures their safety.
.
How Does Monitoring App Works?
You're required to perform some simple steps.
.
1. Check for the compatible version of this app in context to the cell phone OS (operating system).
2. Download the software and secretly install in the smartphone.
3. Consequent to successful software installation in the child's phone - you will be granted an authorized username and password for the online account, where all the activities are recorded for reference.
.
Now, one can read all the incoming and outgoing text messages that are being done through the smartphone. It gets recorded in the online account or server with the date and time stamp. As, these are recorded so one can check the messages as per convenience. You can read more about this app on BestPhoneSpyGuide.
.
Also, track the locations through GPS trackers app or listen to the calls that are being made or received by the user, which can be recorded for later reference as well. One can snoop or check all the smartphone activities as stated below -
.
Smartphone Activities To Be Checked:
Text messages
Record or listen phone calls
Tracking GPS locations
Social media messages - WhatsApp, Facebook or Viber
Gross multimedia shared - Photos, Videos,or Audio files
Browser History - URL links shared, websites
Access contacts and emails
.
While tracking your child's mobile phone, you can now know the reason of his/her behavioural change. It could be cyber bullying, cyber stalking, indulgence into drugs or might be a love affair that's bothering your son or daughter.
.
Once you're aware of the situation, rectify the problem of your loved one.
.
Ensure they hang around with the right set of friends and are not exposed to inappropriate content over the internet.