Are you looking to truly make the most of your online gambling experience? Regardless of whether you love the slots, or you prefer dabbling in bingo, here are some top tips for online gamblers to keep in mind.
.
.
.
Know How to Spot A Quality Online Casino App
One of the worst mistakes that you can make is signing up to join a dodgy online casino. Your money is involved, so you must make doubly sure that it is going to be safe. How can you tell if an online casino app is, in fact, reputable? Aside from asking for recommendations from other online gambling enthusiasts, you should always make certain that the online gambling app or website is licensed and regulated by a valid authority. You also need to ensure that it has been endorsed by a third party who is worthy of your trust.
.
Scope Out Bonuses and Benefits
Make a list of the top-rated, respected online gambling apps and websites and then conduct some research into the specific bonuses and benefits that each one offers. Before you jump in and immediately join the one that offers the most profitable bonuses and benefits, be sure to investigate the various terms and conditions surrounding them. Weigh up the pros and cons before you calculate which online gambling website can provide you with the biggest advantage.
.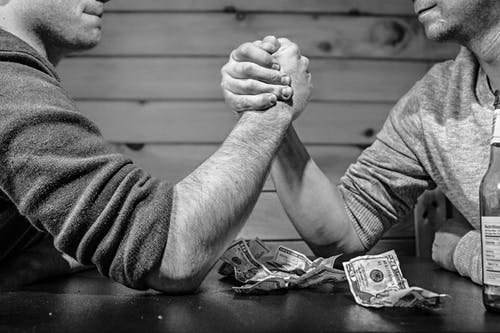 Avoid Playing on Multiple Gambling Apps and Websites
While it can be tempting to sample a wide variety of different games and different online casinos, doing so will not work to your benefit. The reality is that most quality online casino apps and websites will provide their players with an attractive loyalty program. Basically, the more you play, the more points you receive. You can then use these points to purchase more gambling credits or to win a number of amazing prices. Therefore, choose one or two of your favorites and play as much as you like for maximum rewards.
.
Look into The Details
Do not allow yourself to be enticed by attractive bonuses and loyalty programs before you examine the finer details. For instance, do you still want to download an online casino app that offers a substantial new player bonus if it doesn't also offer a payment or payout method that is convenient for you?
.
Gamble Responsibly
Gambling is amazing fun, hence the reason why it can be so addictive! Maximize your experience by ensuring that you always strive to gamble responsibly. Start by setting a budget for the week or the month and be strict about sticking to it. Also, remember to take breaks in between gambling sessions. While it can be tempting to play for hours on end – especially when you are putting some new bingo online tips to good use – fatigue can set in quickly, and this can lead to you making bad decisions that end up costing you. Therefore, shorter sessions are often much more profitable.
.
Keep these top tips for online gambling in mind, and you will be sure to enjoy the experience every time you decide to treat yourself to another hand or spin. Happy gambling!