For a job search to be successful, you have to ensure that your resume is falling into the right hands. Several resume sites can help you achieve that by displaying your resume so that your next opportunity can come to find you. However, before distributing your resume among these sites, you have to make sure that it is in perfect shape. Make it unique so that it stands out from the thousand other people with similar credentials as you. You should also research your options and target the site best suitable for the industry you want to work in. Here is a list of 7 of the best resume sites to help you decide from:
1.Dice
Dice is best suitable for people looking for opportunities in the tech industry. With an increasing number of recruiters flocking to dice to find their next IT personnel, dice is the platform to be at. All you need to do is create an account and post your resume. Do not forget to make your resume searchable. As you can upload up to 5 resumes at a time, you must display the one that you want recruiters to find. You can even look for a job anonymously if you do not want your current employer to know that you are actively looking for jobs. Set your search settings to confidential and no contact info will be displayed.
.
2.Indeed.com
Indeed is one of the top picks when it comes to posting resumes online. These statistics show that it is ranked number 1 for job searches. With over 300 million visits per month, there is no better place to make sure that your resume is visible. You can start by creating a free account on Indeed. The site gives you the option of creating a resume on Indeed itself but you also have the option of uploading your resume. It also doesn't limit your possibilities to your home country and lets you explore options globally.
.
3.LinkedIn
LinkedIn is much more than just a job site. Take full advantage of all the multitudes that LinkedIn can open up for you through rigorous networking. The best quality about LinkedIn is that your profile on this site can itself work as a resume. Optimize your profile and make sure that the story your resume tells is parallel to what you are writing on your profile. Treat this platform as the social media platform that it is to connect with people in the same industry as you to find a great opportunity. If you are on LinkedIn, here's the top recommended services for generating leads.
.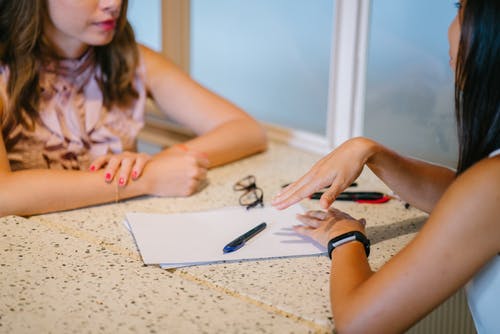 4.ZipRecruiter
ZipRecruiter gives its users a more pleasant experience as it has no spam or banners. Create a free account, upload your resume, and set a job alert. Its features such as emailing for job alerts and matching candidates with active job openings is making it highly popular among job-seekers. The resumes are visible and easily searchable through specific skills, keywords, or location. That makes it important that your resume is optimized for keywords so that your resume is visible to your target employers. It even allows you to see the number of people that have looked at your resume so if you are getting a lot of views and not as many offers, you will know you need to further better your resume.
.
5.CareerBuilder
CareerBuilder asks payment from employers before they can post a job and allows them to only visit 50 resumes per day. This means that recruiters are highly selective of who they contact but this could be a good thing for you if you are a qualified individual. As you won't be overshadowed by a thousand other candidates, your chances of being visible increase significantly. You can also narrow down your search as it allows you to check the number of times your resume has been opened in a week and what were the companies that were looking at you. So, even if you do not get selected through CareerBuilder, arming yourself with such knowledge can better prepare you for your job search. To get started, sign up, add a job title and upload your resume. You can choose to hide your contact info but then you won't be able to see who is looking at you either.
.
6.Monster
Monster.com has an extensive database and is one of the best places to post your resume online. It also has a premium resume service that costs $68 as a one-time fee and a free resume review service. You can use the premium service to send your resume to influential recruiters. This means that your resume will fall into the hands of the right employers. Being the first job search site ever, you can trust this site to find you the perfect job as it knows what it is doing. You can either create an account and sign up manually or use one of your social accounts to directly sign-in. Additionally, you can also choose to turn off the searchable option but if you are actively seeking a job, leave it turned on.
.
7.University career center
Why not use your college's resources to look for jobs? You can easily post your resume online through your college's career center. You don't need to be a recent graduate or current student to post your resume as it is open for all alumni. Chances are that if you graduated from an excellent college or if your college has steady placements then employers will browse your college's career centers to look for new talent. Moreover, your college can also connect you to alumni groups on LinkedIn or Facebook which can lead you to your next job.
.
Conclusion
Every recruiter today is scouting for talent online. You need to know where you need to be to find the right job. Start by crafting a job specific resume, optimize it for keywords and then post it on one of the following sites:
Dice
Indeed.com
LinkedIn
ZipRecruiter
CareerBuilder
Monster
University Career Center
.
Author's Bio:
.
Aditya Sharma
On a quest to help professionals across the world land their dream jobs, Aditya lives and breathes Hiration — an AI-powered online resume builder and platform to help job-seekers find their way in the treacherous job market — where he's a Co-Founder and the unofficial CPO (Chief Problem-solving Officer). He likes to code away his days and nights when he's not busy disrupting the career space.