There was a time when casinos used to be frequented by people from all walks of life for the sheer entertainment they offered. People used to throng these fun houses as an escape from their redundant lives and to find some unadulterated means of entertainment to bust their stress. However, today, the word 'casino' spells something very different. This domain has assumed the shape of a multi-million industry over the decades and provides employment to several people all across the world. Besides providing several forms of entertainment to people, casinos also have a significant contribution to the global economy. The industry has grown to such an extent that casinos have now transitioned from being a land-based affair to our computer and mobile screens. In this vein, we shall look into some of the casino apps that you can have on your android phones, if you take gambling quite seriously and want to mint some money out of the area while sitting within the comfort zone of your house.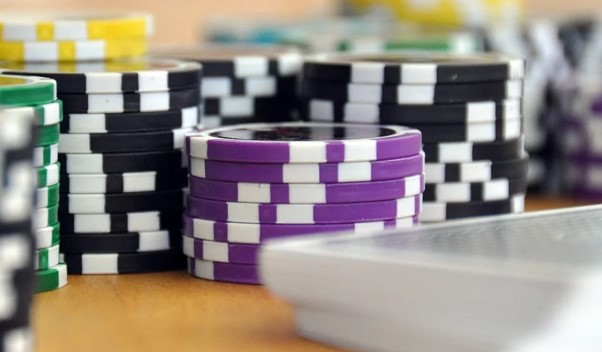 25-in-1 Casino:
One of the best android apps for casinos is the 25-in-1 Casino app. It is an app that you can download for free from Google Play; and therefore, you can unleash the player in you without having to worry about the price at which the app comes. The 25-in-1 Casino app has a broad spectrum of casino games that you can play to your heart's content. From Blackjack to several variations of Poker, you can take your pick from the myriad of games offered by this app, all put together on the same platform. Therefore, you do not have to run around to find the games that you could ace on different websites, because this app offers everything in one place.
Big Fish Games:
One of the best known developers for Android games, Big Fish Games has a lot to offer to the casino enthusiasts. This app too, does not charge its customers any money for the casino games that they develop. Big Fish Casino, which is an extension of the Big Fish Games, has several casino games that you can avail for free. Slots, Texas Hold'em, Roulette and Blackjack, the Big Fish Casino app brags of an eclectic collection of casino games that can give you the experience of playing at a real casino. All you have to do is head over to your Google Play account and download the game for free. It cannot get any simpler than this!
.
Casino Frenzy:
Amidst a hoard of casino apps that charge its customers a fortune for the games they furnish, this app, like the rest on the list, comes for free. However, you might find a few things quite typical about Casino Frenzy. For instance, it has the traditional online slot games and video pokers with a few newer variations of casino games. Also, subtlety is not its game because it nudges its customers to play the games that it offers by claiming that you shall take home a handsome amount, written all in capital letters. However, if you are an amateur in the domain of casino games and would like to gather some experience, Casino Frenzy is a great app to start your journey with. Also, the hourly bonuses that it has to offer deserve appreciation.
.
Full House Casino:
Full House Casino is quite a popular option for those who like to have variations in their casino games. However, the slot games are what this app is well-known for. Playing the slot games with this app is as good as playing online slots in NJ, as the experience that you shall get from the app is one of a kind and something akin to what the casinos in New Jersey have to offer. Therefore, if you have a penchant for slot games and also want to explore the various other casino games all in one platform, this app should be the one you run to. Also, it comes for free, which means that you do not have to pay anything for the fun that you choose to have with the casino games.
.
Conclusion:
Casinos are amazing establishments that could be a great way of whiling your time away. These entertainment houses have a variety of games that people can play and have fun galore. But these games come at a price, especially at a land-based casino. In such a scenario, the casino apps that we mentioned in this article can serve as a welcome relief. You do not need to pay for the games that these apps have to offer to their customers. All you need is an android phone, which is something that almost everyone, in this day and age has access to. Therefore, utilize your time playing a hand or two with the amazing apps and mint money by the hour. Making money, sitting within one's comfort zones, has never been this easy.