Tinder has been running since 2011, developing a strong reputation in the field of online matchmaking. In fact, it has grown to be one of the most avidly used dating sites on the planet, inspiring over a billion swipes on a daily basis (the swipe being the motion used by site users to either 'swipe right' or 'swipe left,' depending on whether they like the person whose details appear in their browser. Or not.) Tinder is but one in a steadily increasing arsenal of matching sites which enthusiastic singles have at their disposal. Here are five of the best alternatives which you can hook up to search for dating prospects in your neighborhood!
.
Together2night.com
If Tinder is geared towards the impulsive nature of a lot of daters, eager to get instant responses to their wishlist for a prospective partner, Together2night observes more patience. It emphasizes getting people matched according to likes or dislikes, the hobbies they have in common, or various other aspects they can specify from the outset when they join the site. Clients can take more time to create their ideal partner scenario, inputting details such as favorite hair color, or whether or not they have tattoos. They can also suggest the type of vocational background they would be most interested in, ensuring a much better chance at finding someone compatible.
.
EliteSingles
EliteSingles deliberately narrows down its potential catchment demographic, so that the people who feel most confident about signing up are, as the title suggests, a fairly narrow niche of 30 to 55-year-old professionals, educated to degree level. If you've been to university and would rather not have to trawl through page after page of individuals with little in common with your own experiences or aspirations, this is the site for you. Compatibility lies at the heart of EliteSingles, and like Tinder, it commands a fierce and dedicated audience.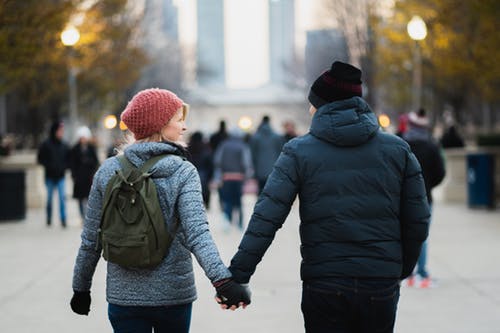 C-Date
In this context, capital C stands for casual. But the site itself steers away from the seedier image of some instant hookup platforms, instead promising a classy dating experience with existing site members. As with any reputable dating outlet, there's a heavy emphasis on safety and anonymity – the latter being of crucial importance as one of the categories new members can search on is 'discreet affairs.' The site offers incentives to its members, such as a discreet partner search, an opportunity for special encounters, tight profile protection, and manual photo checks. As well as meeting singles, there are also options for people who like to watch, play games, flirt or simply chat with kindred spirits.
.
Zoosk
Consistently rated one of the best-performing dating services in the world, Zoosk is renowned for its eagerness to tap into a marketplace encompassing '40 million singles worldwide.' With over three million messages being sent daily, users have the option of seeking a serious romance or a much more casual relationship, with the dating partner of their choice. Amongst the useful tools they offer their clients are SmartPicks or the Zoosk carousel. Having been around for some time now, they have evolved into one of the prime exponents of mobile dating.
.
PlentyOfFish
PlentyOfFish forms part of the dating portfolio which, like Tinder, is also owned by the Match Group. While it is free to sign up, members can upgrade to premium services if they would like to explore further possibilities, such as the ability to see who has liked their profile, and a list of messages have either been read or deleted. Another plus point for PlentyOfFish is its relative simplicity to use and instant results, making it an extremely popular dating app.