Now now, we know commitment is a scary little thing, and if waiting is attached to it, it is even worst. One of the top reasons that many people out there will prefer to watch a movie over tv shows is because of this aforementioned long-term commitment – most of the time lasting up to many years. Movies have been the backbone every weekend spent at home for years now and they will continue to do the same for many coming along. But hey, what if you go to get some recommendation from the review platforms and find something is slightly similar to your taste but not completely. Movies are short and so is the weekend that we get off from work – nothing rushes faster than a Sunday – and there is So, to make your next movie date at home the way it should be, you need genuine recommendations which are perfectly in-line with your style and mood.
.
Know the Trend
'Trending' or 'popular' in the world of movies is mostly the recent releases on the box office for example Birds of Prey, Gretel and Hansel, Never Really Sometimes Always, Playing with Fire, Zombieland 2, and Extraction. Movie trending on Netflix is also a big hit such as Crazy Rich Asians, Yip Man 4, Zootopia, Justice League: Throne of Atlantis, Star Wars: The Rise of Skywalker, etc. The best thing about streaming services nowadays is that you will get everything from animated movies to cute Christmas movies, Disney movies, documentaries and motion pictures. The list of trending movies changes almost every day on all streaming services like Amazon Prime and Netflix as well as in the movie theatres. So, you need to pace yourself and find something you like combining both the trend and the recommendations.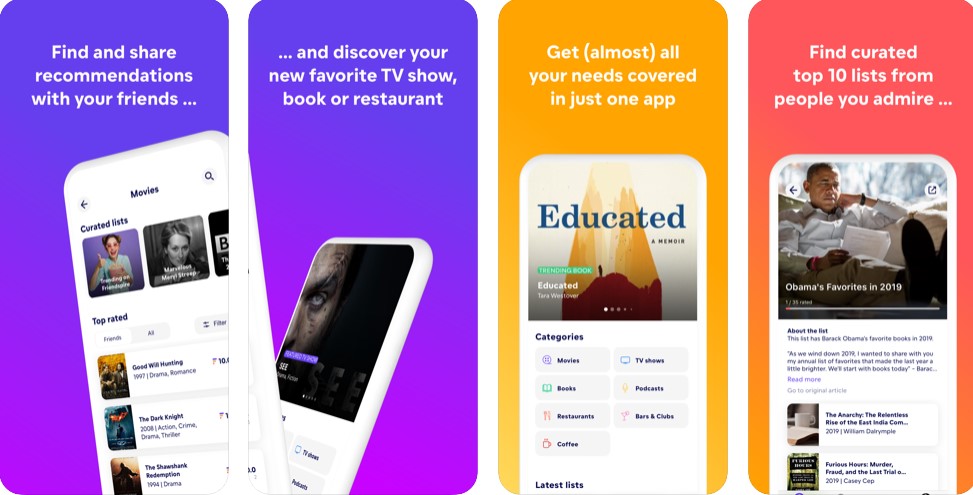 Recommendations Gone Wrong
While the reviews and recommendations on review platforms from movie experts are very much genuine and often right, they may not always work for you. The reason is very simple – reviewers are very learned in their field but every person has a different taste. The taste of the reviewer can different – just like some people like cherry tomatoes in salad and some take them out – well, choices. So, while we need a well-constructed criticism on the movies and cinema, a personalized opinion which is customized as per your taste goes a much longer way.
Find Friendspire-ing movies
Sit back and rely on your friends and your other friend – Friendspire to bring you the best of the recommendations which are best suited to your personal choices and personality. Friendspire brings the reviews and recommendations from top review platforms and presents them side-by-side with the reviews of your friends on Friendspire with a "Friendspire rating" for the movies and comments. This gives you a chance to compare the advice of the experts, the rating of real people on Friendspire, and your friends you know and put your finger on the right films. Entertainment is not supposed to have you spend 2 hours googling reviews about a movie and then spend another hour in stealing some snacks from the fridge. Have the picture available for you readily and add 15 minutes out of those 2 hours to top off the snacks with some desserts. ++