Wondering how you can make your Facebook Page look attractive and unique? Take a look at our list of tips and find out what works best for you!
Using Facebook to market your business is like trying to achieve the impossible. Plenty of engagements and some great content are only the tip of the iceberg when it comes to making your page a success. To make your page attractive, not only do you need a sizable fanbase but you also need to have an eye-catching page for fans to interact with you as well. Your page has to let your fans understand more easily the content you're presenting. Besides, an attractive page gives out the vibe of a professional and classy look. It also amplifies the benefits of being on Facebook. So, if you're someone who is wondering how you can make your page look more attractive, then you've come to the right place! We will provide 5 smart tips that'll help your Facebook page look more attractive and classy.


Let's get right to it, shall we?
An Eye Catching Cover Photo
To start, your page should have a cover photo that instantly attracts people's attention.
Your profile picture and cover photo are the two things visitors see first, so it makes sense to make them look professional, beautiful, and also powerful.
A Solid Cover and Profile Photo
A good cover photo should have some text included to let visitors know what your business is primarily about. Many pages highlight their monthly webinars in their cover photos as a way to attract visitors.
You can also choose to include a logo that's similar to your website header. This can help to create a more well-integrated and sophisticated branded appearance.
Similarly, you can include your logo or a different version of it in your profile photo too. It will match with your cover photo and help to stand out more.
Check out this cut and paste app to help you get your desired picture!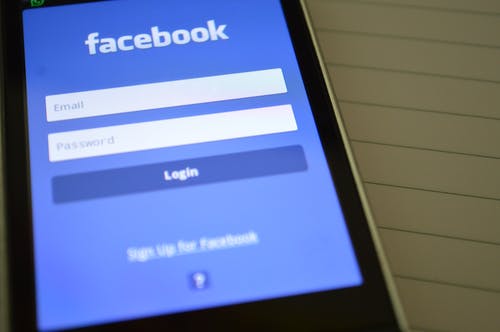 Don't Forget to Include Lots of Photos, Images, & Videos
Whenever you're posting links, creating polls or any other content make sure to attach it with some multimedia.
Any sort of visual you make for your blog or particular media channels like YouTube or Pinterest can also be shared on Facebook. So, it is understandable to make the most of this feature.
You can never go wrong with interactive and visual content as they are very popular now. Here are some elements you can add to your images, photos, and videos:
A Human Side
Customers and fans will always want to look at the human side of your business.
It gives them the sense that you're a legit operation. So, it helps to display your employees, happy customers, your product, and other people who are important to your business and also your life.
You Can Never Go Wrong With Memes
It's no secret that memes bring people closer and a meme that's currently viral or trending can generate a lot of engagement to your posts. Not only does it make people laugh but it also packs a punch and shows that you have a sense of humor. People love that!
That being said, don't just post memes, make sure they're relevant and make sense with what you're posting.
It helps to play around with a topic that's going viral in your vicinity, which will make people relate more to it, and share your post with their friends.
Showing the Process
Another thing that helps to attract more views is photos of how your product is made. Showing them the process and the stages involved in your production attract a lot of attention.
People like to see what they're investing in and how it's made. It helps them to visualize the benefit of buying your product and also humanizes your business at the same time.
Statistics and Testimonials
Testimonials from your satisfied customers, infographics depicting information and statistics, and quotes about your process or industry can make a big difference.
Not only will it help to make the visual content look excellent, but will also make it look unique and different. This sort of varied content helps your Facebook page and other channels look great.
Make the Most Out of the Events
Whether you're hosting an event or attending one, don't forget to take lots of photos and create an album on your page! Those who were unable to visit will be able to visualize the experience through your photos and those who visited it can tag themselves in the photos as well.
Great Thumbnail Photos & Descriptions with Links
It makes perfect sense to share links of your page to the awesome and relevant content you organized. However, keep in mind, too many links with no descriptions or photos can make your page look cluttered and unappealing.
To help keep the appeal alive you can incorporate nice thumbnail photos and descriptions with your links. You can also use multimedia and other types of posts more frequently in addition to links.
This usually means you have to add a cool custom image with every article and blog post you write.
Your meta description also needs to be powerful enough to entice both social media users and searchers to click on it in the first place.
Emphasize Important Posts
There's no way to customize the size of the posts you share. So, even if you're making your posts and multimedia stand out, the size remains the same. This can sometimes give a monotonous feeling.
To get around this predicament, what you can do is highlight the posts that are important to create an appeal that they're special and different from your normal posts.
There are now options available where you can pin posts, that let you highlight the posts which work well with the perfect size and eye-catching images. Keep in mind that small images won't always resize the way you want them to. In this case, using large photos is a better option.
Utilize the Color of Your Brand
Lastly, the color you've used to make your logo in your profile/cover photo will help visitors, fans, or customers realize they've found the correct business page.
If you keep using the same colors throughout your page then pretty soon it will become part of your page and in turn, make the content and images you post look more attractive and unique.
Not only that, it will make their visit and experience feel more related to your page and involve them in conversations and check out the rest of your awesome page.
Final Thoughts
In conclusion, we'd like to say that the tips we've provided will help you to create the page of your dreams and also reach out to the potential you have always wanted.
A huge amount of time and effort is needed to create a successful and attractive look, so it only makes sense you try everything to make it work, right? Make the most out of our tips, and don't forget to share!