Gambling on mobile devices is now almost as popular as playing on laptops. We aren't even speaking of PCs, as gamblers rarely choose them over smaller devices these days.
As the mobile casino industry grows, so do the advantages of it – they keep on getting better and better. Here are five reasons why you should bet on smartphone instead of a PC:
Play anywhere you want
Industry is focusing on mobile users
Faster and safer payment methods
Mobile casino apps
Exclusive bonuses and promotions
On top of that, the gambling software has greatly improved over the last couple years. As a result, all new games released today adapt to mobile devices no matter their actual type. So, the variety of slots and table games on mobiles is just as impressive as on PC.
Do you need any more reasons to switch? If so, read on!
.
1.Play Anywhere
.
The obvious advantage here is the mobility that the device gives you. Whether you gamble while commuting or at home, it's just so much easier to do it on a phone.
It takes no time to grab your phone and launch a game. Meanwhile, PC users have to sit down in front of the screen, turn the computer on and wait until everything loads.
.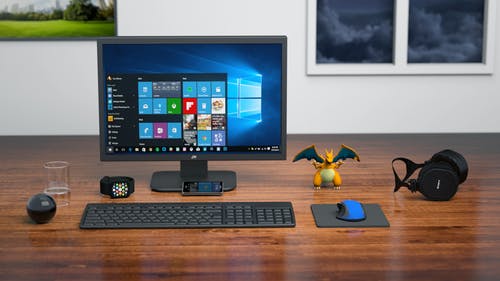 2.Industry Focuses on Smartphones
.
As the usage of smartphones like iPhones increases, the industry adapts to the customer behaviour. This means that most casinos are now optimised for mobiles.
Mobile users get faster technical support and the companies put more resources into making their services mobile-friendly. Conversely, less and less attention is given to PC users because this user category is slowly dwindling.
Zoning in on the trends, it looks like the focus on smartphone gambling will only increase, too.
.
3. Better Payments
.
On top of all this, new banking and money transferring technologies are focused on mobile devices. This results in new and better payment methods.
Compared to the traditional bank transfers and using physical bank cards on a PC, the modern payment solutions are often safer and/or faster. Take, for example, pay by phone bill or mobile banking apps like Trustly or Zimpler.
Not only do they provide safety and speed, but they also offer more flexibility to the mobile casino depositor.
.
4.Special Gambling Apps
.
With mobile apps that some casinos run, players get a dedicated environment to access their account and games at. These apps allow to reach your favourite slots faster without the need to use the browser.
An encrypted platform is both safer and easier to navigate and launch directly from the home screen.
PC and laptop users simply don't get this kind of platforms. Even if they do, the laptop casino software is much rarer than apps on phones.
.
5.Bonuses for Mobile Gamblers
.
Finally, with smartphone apps and payment methods, casinos sometimes include exclusive promotions for mobile users only. Far from every operator does this, but those that do make switching to phone gambling worthwhile.
Among these bonuses are the usual offers of free spins, cash drops and deposit matches. The difference is that if you stick to your laptop, you may not always get your hands on them – one more reason to finally take the leap to mobile!
So, it's obvious that there's little reason left to wager on laptop if you have a smartphone nearby.