There are apps for everything these days. You name it, you got it. Apps can not only drastically help life but also teach us a thing or two. Using a student app to help you if you are in school or college is a life hack we can't recommend enough. Who wouldn't say no to help?
Luckily for you, we've listed our top 6 best education apps available on app stores today to help you stay on top of your workload. They cover everything from organizational apps, to quiz apps. All the apps we've chosen are free to download and can be downloaded from any major app store.
.
1. Microsoft Office Lens
This is one of the top apps for students who want to save time and avoid the hassle of writing down lecture notes. Simply take a picture of the whiteboard or documents required and Office Lens turn the pictures into images, PDF, Word or PowerPoint. Whatever you need. Images can be edited, and all notes can be kept organized. Here's a preview of how it works on Android.
.
2. GoConqr
GoConqr is super user-friendly and lets users create flashcards, mind maps, slides, and flowcharts. Users can also make quizzes or use preexisting quizzes stored on the app by other members. It's used by students and lecturers alike and is a powerful tool to help reinforce learning. It lets you keep track of your progress, too. If you're a student who loves learning using lots of resources then this is the platform for you. It helps to improve methods of how to study in college and how to train your brain to remember information.
.
3. StudyBlue
This app allows you to upload study materials and share them with others. You can then create different quizzes using the study resource. Similar to GoConqr but it is more of a peer to peer sharing platform. https://samedaypapers.com/write-my-paper-for-me-cheap offer a paper writing service for students. The papers are great for getting a grasp of a concept from an experienced professional. They can be uploaded to StudyBlue and used for revision purposes as well as any other materials you use.
.
4. Duolingo
If you're studying languages, then Duolingo is a great language app for revision. Regarded as one of the best available for learning. It is useful for basic language skills and some more advanced levels. The app itself is super initiative and fun to use. It doesn't make learning feel like a chore, and that alone is enough of a reason to download it.
.
5. RefME
This is one of the college apps that truly is a lifesaver for essay writing. Trust us. It can scan any book's barcode and from that, it generates a citation. Citations can be formatted in MLA, Harvard, Chicago or whatever format is required in your school. Grueling referencing can be forgotten. It's easy to use and you don't have to worry about getting the referencing order correct. It's ideal after a long day or night of essay writing when all you want to do is finish.
.
6. Merriam-Webster Dictionary
Yes, everything has spellcheck now but having a dictionary on your phone is less about spelling and more about helping you to learn more about the English language. The Merriam-Webster app is a dictionary and thesaurus. It can send you a word of the day and offers a whole bunch of fun vocabulary games. Perfect for building on your existing vocabulary range and helping you to improve.
.
Conclusion
Getting app savvy and knowing how to use them is all part of the learning process. Our top picks have been chosen for ease of use and of course, for the benefits they offer students. They can help make education easier and cut some time off revision or essay formatting. It's also good to get into the habit of using apps to keep organized and to manage a good study routine. Using flashcards, quizzes and mind maps are all beneficial to memory and if used correctly have the potential to improve marks through clever studying. Whatever you use your apps for we hope you find this list useful.
.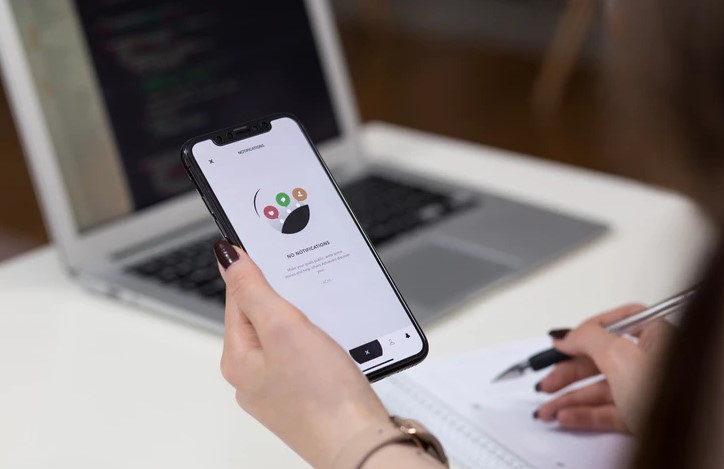 Bio for Jeff Blaylock
Jeff is an app fanatic and works for various websites that rate apps. He was a developer but decided to hang up his coding boots for writing. Jeff now spends his time reviewing the latest and existing exciting apps available on the market.