At the beginning of the month, Apple announced a decision to retire a 20-year-old iTunes, an all-time favorite music and media library. iTunes Music Store, which has become a musical sensation for decades, now sees the end of its era. What does it mean for us?
Along with the sensational news about iTunes, Apple announced an upcoming release of a new macOS, Catalina. This OS will include three standalone tools for music, podcasts, and videos. The functionality, previously performed by iTunes, now be evenly distributed between these utilities.
What were the issues?
iTunes is, or was, a legendary solution, no doubt about it. Regardless, there were serious setbacks that the company noticed a long time ago. For one thing, in the last five year, media became too diverse. Various musical genres, podcasts, videos, powerful streaming competitors - all these challenges became too significant, and a single application could no longer stomach all the problems.
When Craig Federighi was presenting the company's plans on iTunes' destiny, he remarked that users expect too much from a single utility. At this rate, he said, the company would not be surprised to hear users complaining about the absence of a calendar and email.
So, the main problems were the following:
huge expectations and too much responsibility for a single application;
growing competitions in the musical industry;
the desire to focus more on delivering full music, podcast, and video experience.
.
What's next?
.
Music
Music-related features will be transferred to a Music app, which will be the most similar to iTunes out of all three. The iconic iTunes features remain unchanged: users will be able to create reports, manage libraries, download their favorite tracks, and use Apple Music streaming service.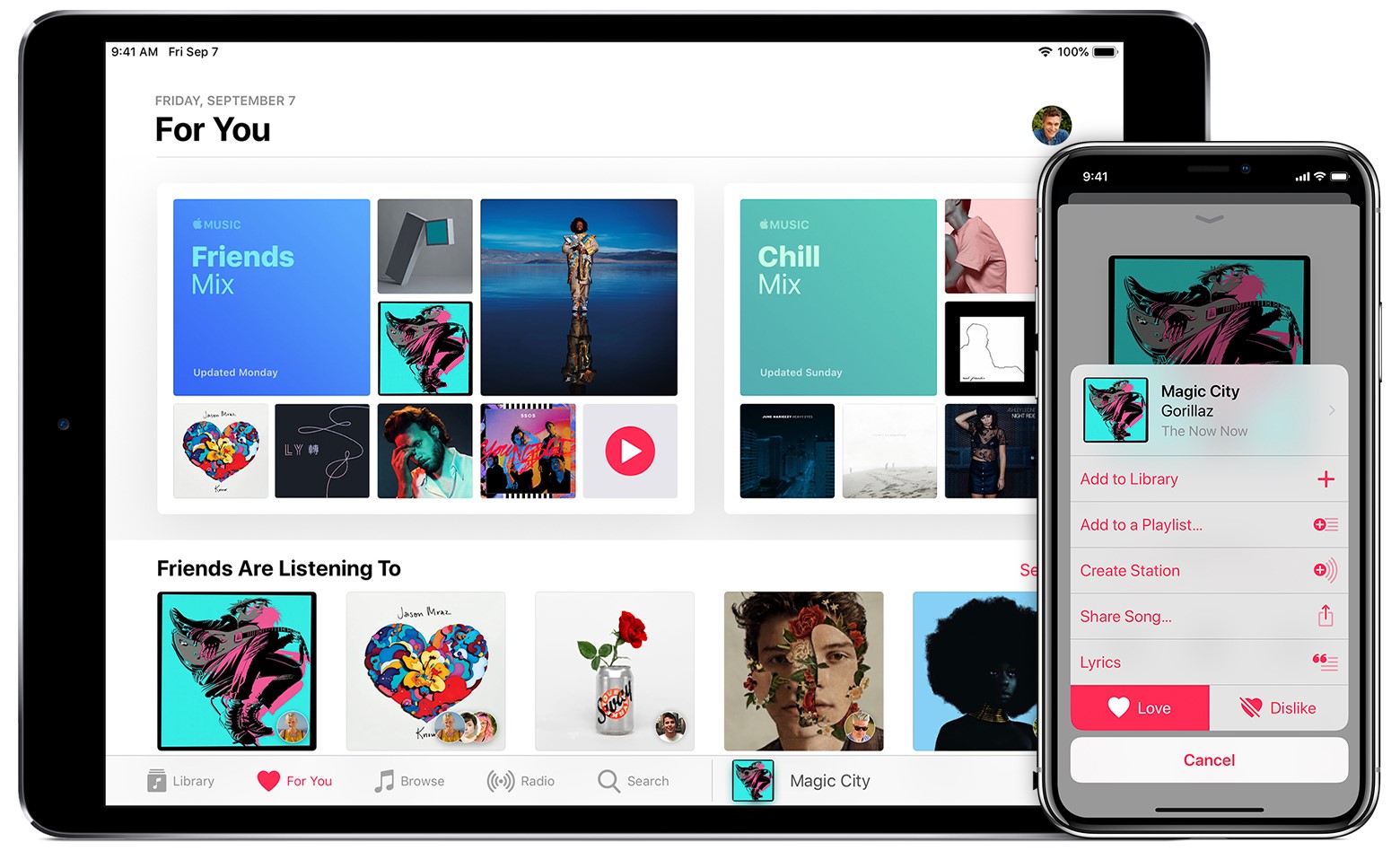 Now we'll be using Apple Music on a regular basis
To synchronize iPhones with Macs, users have to use Finder utility. If you merely plug-in one device into another, the software will not recognize this as a start of synchronization. To transfer files, you need to open Finder, select a device for synchronization, and edit the settings.
.
Podcasts
This application will be a library for worldwide podcasts where users can listen, download, and subscribe to podcasts as well as add their own. Selected programs and user's activity are synchronized on all devices. You can pick up what you've been listening on the Mac from your iPhone.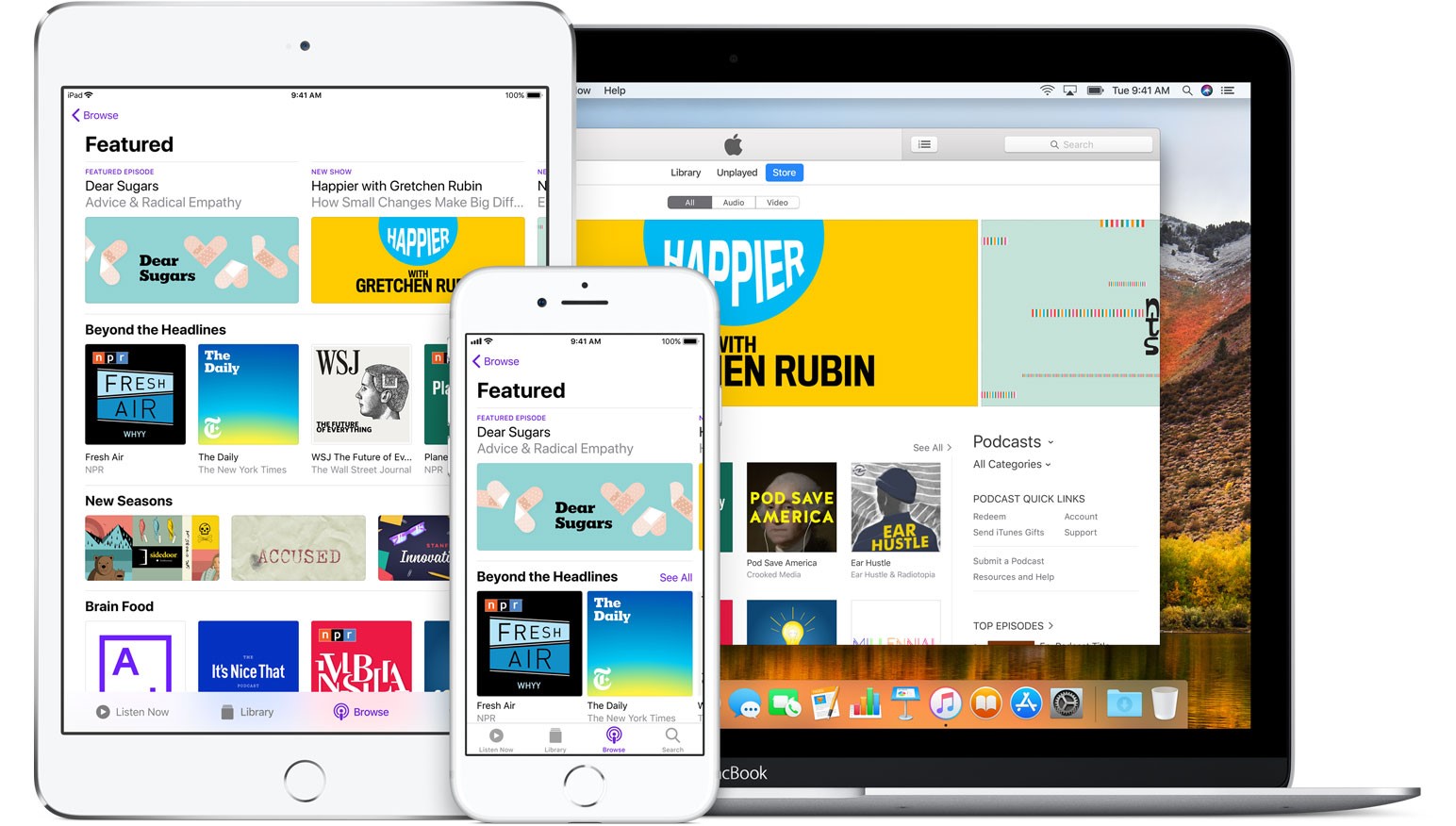 The interface of Apple podcasts will most likely be similar to iTunes podcasts section, only with richer functionality
The functionality, however, does not limit itself to the same old features. A 'Podcasts' app, unlike iTunes, will use machine learning technology for analyzing speech in podcasts. This will determine the content's relevancy and personalize audio to the user's preferences. Now you will see more podcasts that fit your interests, no some random programs.
.
TV
Apple has already announced its ambition for TV synchronization. iPhone and Mac users are familiar with Apple TV service - this one will be an expended version of that. The software will allow users to rent or buy movies and TV show episodes and control their streaming boxes and smart TVs directly from their Mac or iPhone.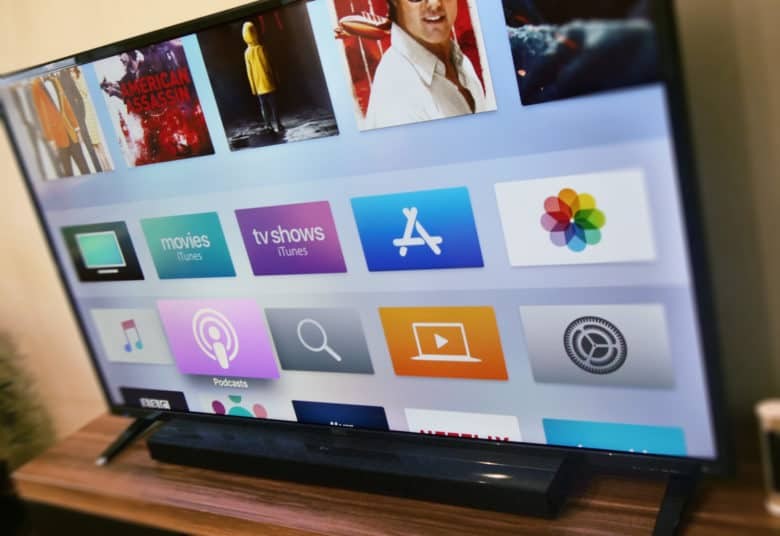 Now all purchased movies and TV shows can be streamed directly on your TV
.
What do these changes mean for users?
Apple will automatically transfer your iTunes libraries, so don't worry about transferring audio files manually. Still, let's take a closer look at how these updates will change our musical experience.
All playlists included the smart ones, will be automatically transferred to the new Music application;
iTunes store will still function and be supported by the Music platform;
iTunes Gift Cars can be used in all three new applications and App Store;
Those who used iTunes for file backup can find backup copies in Finder;
Movies and TV Shows, purchased in iTunes, will be available in Apple TV;
For future media file purchases, visit Apple TV.
All purchased podcasts will be accessed in Apple Podcasts.
Audiobooks are moved to 'Apple Books' platform.
.
A final word
It's hard to tell yet whether the upgrade has more positive or negative implications for Apple users On one hand, with more apps at hand, developers wil be able to distribute the functionality of iTunes between new platforms and add new features, without cluttering a single app, like before.
On the other hand, the mere fact of increasing the numbers of application is, in itself, negative. What before was accessible from one platform, now requires three tools, and each of them takes up memory space and requires some getting used to. Also, iTunes was a preferred solution of many Apple users, and seeing it fade away feels somewhat sad.
Still, there is no reason to lose optimism. After all, now, we have three multifunctional programs instead of one. Since Apple is striving to add new features and explore innovations, we can expect all three platforms to overpower iTunes functionality in no time.