In today's society more and more people are increasingly becoming aware of factors that can positively or negatively impact health. For example, the food that you eat has a profound effect on your health and well-being; food can either be your medicine, or degrade your health, let alone your fitness. In order to address this many fitness apps now cover a wide array of topics to help you navigate, monitor and manage your lifestyle, with metrics, counsellors, and interactive tools that have advanced significantly over the last few years. We have reviewed 3 health and fitness apps that we believe cover some of the most popular areas that people find most useful in assessing overall health and fitness. Hopefully this will go some way to help you to discover options to achieve your goals. However, in order to put forward a non-biased and complete view point, we also spoke to fitness industry insider and sports nutrition expert Paul Jenkins, MSc. Paul is the founder of the online sports supplements company dna-lean.co.uk and has a wealth of knowledge regarding health, fitness and nutrition.
Paul told us that he thought fitness apps are a great way to combine health with technology, but he also highlighted the risk of becoming too heavily reliant on these types of technologies. He explained that using fitness apps, calorie counters and other such apps, is a fantastic way to bring health and nutrition to the forefront of people's minds. However, he then went on to say that "the trouble is, as with any technology, people can soon become completely reliant on it. It is important that people personally understand what the foods that they eat actually contain and the effect they have on their body. It is important that today's people and society has at least a basic understanding of food. I mean, what happens when your app breaks or you lose your smart-phone?" We thought that Paul highlighted a very important point, and we do not advocate that you become ignorant to understanding nutrition, or become solely reliant on any fitness app.
.
Here are our top 3 fitness apps:
.
My FitnessPal is a vast and comprehensive portal which provides an array of easy to navigate tools to allow users to increase fitness, change habits, diet and lose weight. It has been recommended by National Press e.g. NY Times, Wall St Journal and awarded Number 1 Health and Fitness app for four consecutive years. What I love about this app is the ability to track food using tools like the food database, food insight, calorie counter, nutrient tracker and water tracker. For example, how easy is it to even forget to have a drink, when we are on the go all the time? This is a great feature! With any plan, goal setting is very important, so there are options to set and track these, along with features to share progress. Alongside this there is also the option to compile exercise programmes and track steps via connecting to your fitness device e.g. FitBit, Jawbone UP, Garmin and many more…
.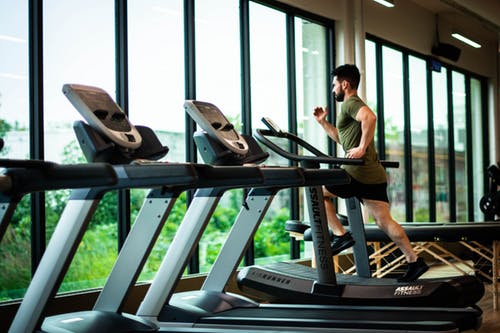 Being a great advocate for sleep, but not getting enough sleep probably rings true for many people today, so discovering this application was a real eye opener. Sleep deprivation or lack of sleep can have a detrimental impact on health, so it really important to understand if we are getting enough sleep to improve the quality of our rest periods. This application has numerous functions to manage waking and analyse sleep patterns, including free and premium options (which include additional charges). Within the free option data is collected and presented in easy to read formats with graphs, and is integrated with Apple Health to analyse sleep pattern and heart rate. The application also features wake up functions which can be personalised to select how you would like to woken e.g. melody type, setting a wake up window, and adjusting setting to shake or tap the phone whilst you are waking. In the premium option many additional features are included, but appealing options include sleep notes where factors such as coffee, stress and eating late are assessed for their impact on sleep and the sleeping aid to help you go to sleep more easily.
.
Headspace is a meditation and sleep app with tools to assist users to manage relaxation, sleep and manage stress. The real benefits of this application are its focus on techniques to assist meditation, breathing, mindfulness and provides tips to create an environment that helps promote good sleep. This application is particularly good as it considers the requirement to have a function to darken the screen. As we know, prolonged use of mobiles can have a detrimental impact on health and staring at bright screens in the dark can also affect eye health. Sleep by headspace incorporates darker screens with easy to find buttons. The Basics course which is included on the app teaches fundamental mindfulness and meditation techniques, but there is also a subscription option where you can gain access to different libraries or sign up to headspace plus/premium. The application seems to support day-to day life by assessing how one is coping and provide supportive quotes, questions and tools to help you along the way.
.
So whilst there are thousands of health and fitness apps on the market today it important to prioritise what app is going to support the lifestyle changes you want to make right now, and seek ways to effectively build these tools in your day to day life. Used wisely they can make a huge difference to your life…
Conclusion
So there you have it, those are our top 3 picks of fitness apps. You can use them to better your health and wellness and to keep track of your activities. In your quest to improve your health and fitness, we also suggest that you look to better your knowledge of nutrition, as sports nutrition expert Paul Jenkins pointed out, it is important to understand what the foods you eat contain!