Writing is an integral part of every student's life. Every student has to deal with hundreds of writing assignments, including essays, research papers, lab reports, etc. Besides, you need to take notes while in class. Writing tasks require you to memorize and analyze lots of information. Unfortunately, the human brain has limited capabilities, and it's easy to forget something important when you're overloaded with work. According to LegitWritingServices, the overload of assignments can result in stress and frustration among students. That's why many students go online and search for essay writing services, helpful educational resources and apps. Academic stress can lead to negative impacts on grades and health, (both physical and mental).
.
The first challenge is organizing your work routine. When you need to prepare your homework and a dozen of writing assignments, you should set priorities and follow a strict schedule to complete everything on time. Another common problem is writer's block. Sometimes, students get so tired that they don't know what words they should choose and where to start. Besides, your writing must be perfect in terms of grammar, spelling, and punctuation — details that are easy to forget when you're working in a hurry.
.
Fortunately, there are many useful apps that can make your everyday life easier. Some of them can help you organize information when researching topics for your academic papers, while others will simplify the writing process itself, helping you polish your grammar. If you have problems with scheduling your tasks and often find yourself writing assignments a day before the deadline, you can install apps that will send you reminders and show notifications when it's time to start writing.
.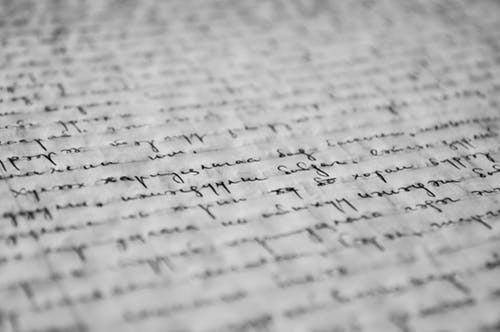 We've selected the three best writing apps that will be appreciated by all students, regardless of their discipline or learning style.
.

This is one of the best dictionary apps that will help you make your writing more vivid or more specific. This mobile dictionary has more than 2 million definitions and synonyms with pronunciations. This tool will help you expand your vocabulary with its "Word of the Day" feature. It will also be appreciated by students who prepare for the SAT because it includes quizzes that will help you test your vocabulary and understanding of different terms. This app won't let you forget new words because it saves the last words that you've searched. Besides, it provides key information about the usage of these words so that you can understand how to use them in a sentence. The premium version also includes example sentences, idioms, and an encyclopedia. It also includes a rhyming dictionary and dictionaries with scientific and medical terms. In addition, it has an offline dictionary.
.

This app has the word "legendary" in its name for a good reason: thousands of students have already appreciated it for an extensive range of possibilities that it provides. First, this app includes a convenient planner that supports different types of schedules (classic, block, alternating, rotating, etc.). The planner allows you to include all the necessary information, such as email addresses, affiliation, and phone numbers. This app will help you keep track of your homework tasks and writing assignments. For instance, you can quickly organize your tasks by course or by date and sort them by priority. You can even share your tasks with partners. All your tasks and schedules update in real-time. You can also change any details if you need. The app easily integrates with your calendar. For example, you can see events from different calendar apps in iStudiez, or you can send your iStudiez schedule to other apps. Besides, this app includes a GPA calculator and alerts that won't let you forget about your exams so that you can prepare for them in advance.
.

This is a user-friendly app that will help you write essays, notes, letters, academic papers, etc. It enables you to turn your notes into an essay draft in just a few seconds, choosing the necessary style template (narrative, persuasive, descriptive, or expository). Besides, this app will provide you with actionable writing tips that will help you improve your style and keep your writing logically organized. All your texts are saved automatically so you don't need to worry about losing something important. The app also supports voice input, which can save you a lot of time. You can create an unlimited number of essays and edit them while iGoWrite is checking your spelling and makes sure that your drafts are spotless in terms of grammar. The app can also work offline so you won't need to worry if you suddenly lose the internet connection.
.
Students have to deal with countless writing assignments that take a lot of time and effort. Sometimes, it's easy to forget about an essay that is due tomorrow or to misspell an unknown word. These useful apps will help you stay organized, improve your vocabulary, and simplify the writing process itself. If you're getting stressed out every time you get another assignment, these apps are exactly what you need!