The best iPhone apps for castle defense
If you're looking for a game that is filled with action, yet requires strategizing and thinking on your part then castle defense games are the way to go. What's great about these apps is that you can actually play a game where a castle is involved, but there are also plenty of other themes that you can check out and probably become addicted to rather quickly. Do you have what it takes to defend your castle and conquer others? If yes, then check out our list of the best iPhone apps for castle defense games.
8 Aug 2017, by&nbspCherry Mae Torrevillas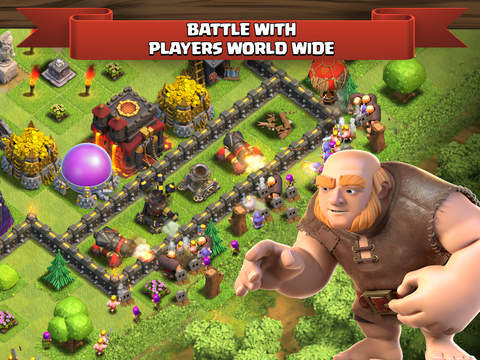 This complex and intricate castle defense game will have you coming back over and over as you join a clan and fight together. You can also create your own team and invite friends to join you. Users must defend their village with items like walls, mortars, and bombs to keep the enemy at bay and protect your town hall, thus giving it a high replay value as players adopt different strategies each time. It's a massively popular game that requires strategy, quick thinking and patience.
Join clans that already exist and fight together
Start your own clan with friends
Defend your village using various contraptions
High replay value
Use one of many strategies to beat the enemy
Clash of Clans app review
Tribal Wars app review: a social strategy game where you can create an empire!
This castle defense game has a very cool storyline wherein you will go from building your city in the Stone Age to seeing it flourish all the way into the modern era and beyond. Not only will you be defending your own city, but you will also look to expand to new territories and take over them to receive bonuses. This is a free app that comes with a bunch of in-app purchases for diamonds, which will speed up your process of evolving the city.
Deep storyline
Acquire new territories
Addictive gameplay
Free app
In-app purchases to buy diamonds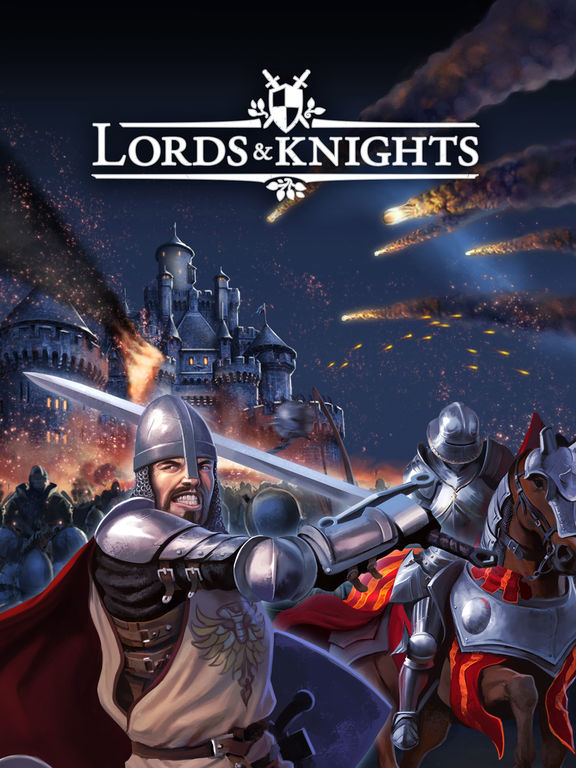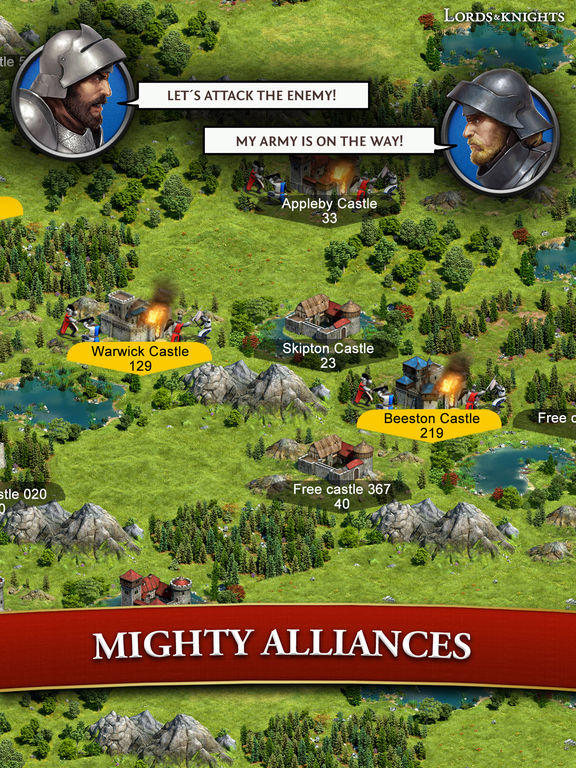 Lords & Knights is a lovely game that has interesting campaign progressions which take you through various choices you must make. Users can choose to raise a peaceful yet strong army that doesn't seek out battle, or they can be in full attack mode seeking out lucrative missions. Join conquests can be carried out in this app, and if you feel you are lagging behind, you can choose to get one of the in-app purchases which will give you a boost in the number of gold coins.
Raise an army
Enhance castles into fortresses
Ally with others and carry out joint conquests
Choose between war or peace
Buy more gold coins via in-app purchase packs
Castle Crush is an epic strategy game wherein you will duel with players of the game from all around the world in real time. There are more than 40 troops and spells to aid you in your quest to take over the territories. Magic chests, trophies, and multiple levels are all part of this fun and interesting strategy game.
Challenge players to duel with you
Collect troops to destroy others' castles
40+ troops and spells
Become a strategy champ and earn trophies
Magic chests
In March of Empires, you control every single aspect of your empire including armies, buildings, and all the strategic decision-making that will make all the difference in how your empire turns out. You can choose to play as either the Highland Kings, Northern Czars, or Desert Sultans. As you start to take over more and more territories, you will unlock special bonuses. As a nation, you can establish trade centers, sacred temples and stockpiles. This app aims for engagement between users and there is an in-app chat function to that end.
Control each aspect of your empire
Choose between 3 factions
Conquer territories
Create a nation
Chat with other players
CastleStorm boasts a mashup of two genres - tower defense combined with a 2D physics destruction. Graphics were created for consoles, and carry over beautifully on Apple's Retina display. There are four nations and four campaigns to choose from, and they total 150 battles Users can customize their castle and even get to a point where they can use it in battles.
Combines action and strategy
Incredible graphics
Four nations to choose from
Total of 150 battles
Customize your castle
Many of us have grown up playing the Age of Empires series and so this game has extra nostalgic value. Based in the medieval era, it allows users to choose from a range of civilizations such as Britons, Teutons, or Kievan Rus. Once you have an army up and running and know that your town defences are well-structured, you can begin to move out and conquer other cities.
Medieval Era gameplay
Choose from a range of civilizations
High replay value
Protect your kingdom and raid other cities
Research new types of tech
Royal Revolt 2 is another castle-defense game where gamers must control the king and lead their army into battle against enemies. Enemies will also attack your city so you must ensure your throne is protected by fortifying your castle. The gamers must advance the city in order to receive bonuses in defense and attacks. This game allows users to collaborate together in Alliance Wars events as well as of their own volition.
Lead your army into battle
Protect your throne
Build your kingdom
Alliance Wars where you switch to being a team player
Collaborative aspects
Royal Revolt 2 app review: a free-to-play twist on the tower defense genre
This PvP style combat game combines tactical moves with epic empire building strategy to bring its users a unique and beautiful game. There are more than 50 units and weapons, and resources can be put towards creating 60 different buildings. An online forum is dedicated particularly to this game to help players talk to each other and strategize with friends.
PvP style combat
Create your own custom medieval castle
50+ units and weapons
Use your resources wisely to make buildings
Plot your strategy with friends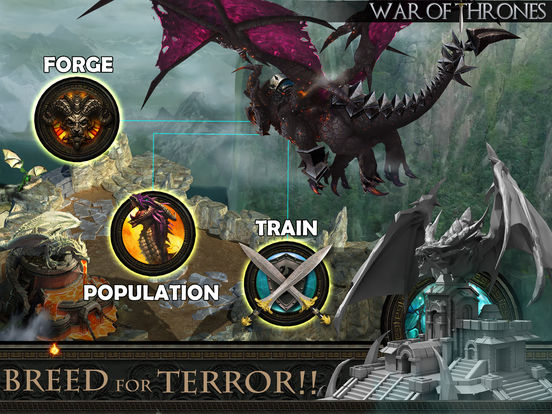 As the name suggests, this game is no ordinary castle defense game - it is a castle defense game with dragons! You can raise and train your own dragon to protect your city or to fight in battles. City development is done through building, researching and training military troops. Users can choose to join an alliance and war against enemies together. Collaborations can be done over the built-in chat feature. This is a free app but bundles of gems can be bought via in-app purchases.
The Great Dragon protects your city
Develop your city
Join an alliance and war against enemies
Chat with players worldwide
Buy gems with in-app purchase bundles