The best free photography apps for iPhone
If you like photography then check out our list of the best free photography apps for the iPhone.
18 Apr 2020, by&nbspChristine Pamintuan
Adobe Photoshop Lightroom is a free, powerful, yet intuitive photo editor. Lightroom empowers you to create beautiful photos while helping you become a better photographer. Free edition has a lot of pre-sets and profiles, pro-level camera and many more. Premium will unlock powerful tools and features like the healing brush, selective edits, geometry, storage, Adobe Sensei, and more.
Interactive Tutorials: You can now go back and retry previous steps in a tutorial
Use folders, albums, star ratings and flags to highlight your best photos
Import raw photos from your DSLR or mirrorless camera to your phone allowing you to edit them anywhere
Back up your original photos and edits to access them on other devices and on web
Light Meter is a functional light intensity (lux) meter perfect for measuring, comparing, and adjusting lighting levels in your environment. Using multiple device sensor inputs, this small, convenient app collects light intensity data at the click of a button. It is indispensable when using a manual or film camera, without the need for expensive instruments that often cost hundreds of dollars.
Realtime and one-time measurements
Average and Max values
Front and rear cam
Lux and Foot candle measurements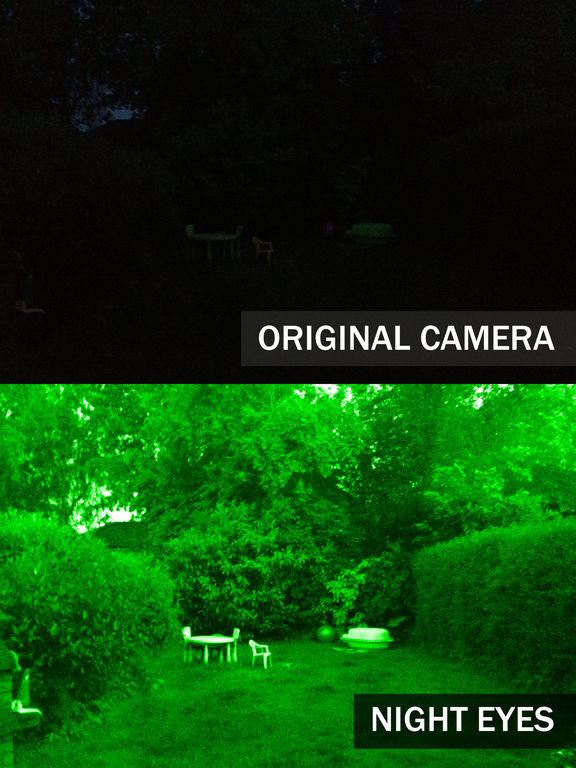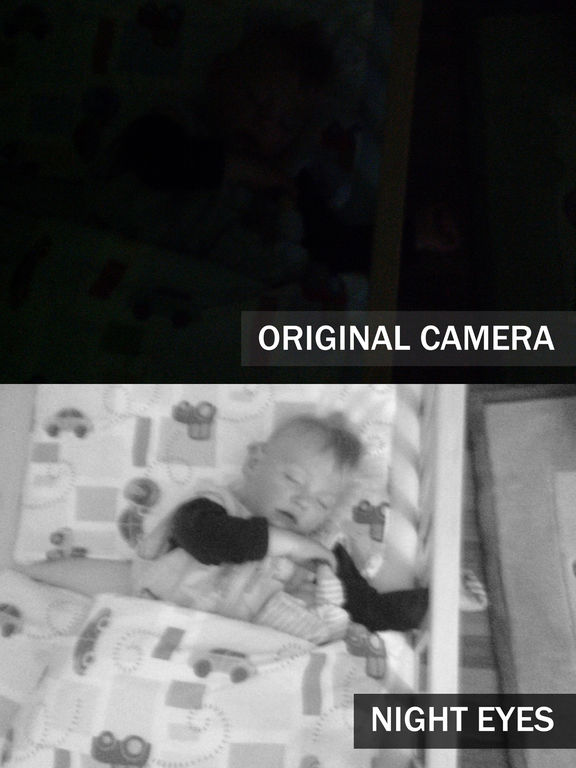 Due to complex mathematical algorithms Night Eyes provides residual light amplification in real-time for your iPhone, iPad and iPod touch. The image is illuminated in real-time (without delay). You can also switch the light amplification mode to exposure mode for better quality. With an exposure time of up to one second you will be able to view the smallest details.
Three amplification modes
Real-time luminance histogram
10x digital live zoom
Supports EXIF-data
Turn your inspiration into money with EyeEm. Join a community of over 20 million creators around the globe. Gain exposure, share your inspiration, and sell your pictures—all in one place. Up your photography game, and connect with the world's leading brands, image buyers and media outlets. Use EyeEm Selects, a world-leading technology, to find your best shots and maximize your visibility.
Sell your photos through the EyeEm marketplace and start making real money with your talent
EyeEm's world-leading aesthetic technology to discover which of your photos has the most selling potential
Take advantage of a full suite of filters, styles and editing tools, all completely free
Keep control of your copyright and easily select which photos you want to sell, as well as keeping your photos safe from infringement
PhotoScan is a new app from Google Photos that lets you scan and save your favorite printed photos using your phone's camera. Photos from the past, meet scanner from the future. Don't just take a picture of a picture. Create enhanced digital scans, wherever your photos are. For documents and photos in glare-free environments, toggle off glare removal for even faster scans.
Automatic cropping based on edge detection
Straight, rectangular scans with perspective correction
Smart rotation, so your photos stay right-side-up no matter which way you scan them
Back up your scans with the free Google Photos app to keep them safe, searchable, and organized
If you want to go beyond basic editing, then this is the app for you!
Get funky with the help of this app

Two dozen filters

Also add effects and frames

Spices up your "boring" photos

Directly share your pictures on Facebook and Flickr
BeFunky Photo Editor app review
Here's another collaging app!
Dozens of layouts

Share photos to social media sites

16 templates to choose from

Easily adjust frames

Four spec ratios
Photo Collage Free app review
Yep, photos and sketching mix, too!
Quirky little app

Six different sketch effects

Complete cartoon effects

Choose your own sketching avatar

Easy usage for interface
Photo Sketch Free app review
Yep, this one's cool!
Independent capture controls

Live image filters

Smooth zooming functions

Easy editing functions

Send photos to just about anyone