Business owners are always looking for the best way to get the maximum output at a low cost. Voice Over IP apps are one of the ways in which companies cut costs when communicating with clients or peers. Most of these mobile applications only need a stable internet connection and a smartphone to work well. Fortunately, making voice over IP calls through apps using Android phones has become much easier over the years making them a "must have" for those seeking to leverage technology in their businesses.
.
Benefits of using Voice over IP mobile apps
VOIP mobile applications have become quite popular over the years with many businesses adopting them as part of their communication resources. These Android applications offer a lot of benefits to companies at different stages and are worth investing now and in the future. Some of the advantages of integrating VOIP apps for Android in your business are:
Saves money for the business
The majority of VOIP Android apps are available at no charge for the basic package regardless of the type of business. Companies can install the free option on their mobile phones and still be able to make clear calls across the world at a much lower rate. Also, the setup of the Android application is much faster and does not require a lot of capital to have it configured for your team.
Ease of integration with business applications
Making calls over the internet on your Android phone makes it easier to integrate other applications that you use on a regular basis. The use of mobile apps makes it possible to share information across teams and have a record of conversations on the phone. Apart from making calls through the VOIP Android apps, some can also convert voicemail messages to text for future reference.
Supports a variety of features
High-end Android smartphones are great for making business calls using VOIP mobile applications. The apps support a wide array of features that make it possible to make many types of VOIP calls. Some of the call features supported by these Android apps include conference calls, call hold, diversion of calls and call transfer among others. As the technology grows, so does the variety of features making Android apps worth investing in for businesses.
Portability of VOIP system
One of the most significant advantages of using Voice Over IP Android Apps in business is the ability to access them in any part of the world. If you have employees that need to travel a lot but need to keep in touch with the office, then these mobile applications are ideal for you. Companies that rely on remote workers can take advantage of VOIP apps to communicate effectively with their team, regardless of their location.
.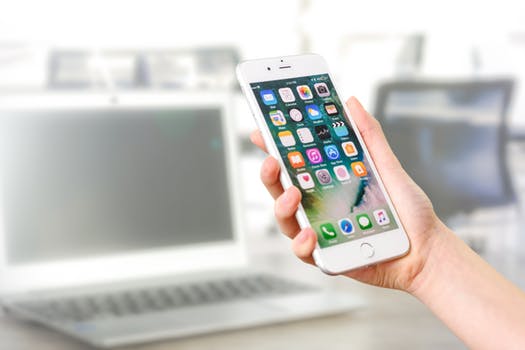 .
Top five VOIP Android apps for companies
Many of the Voice Over IP Android applications are developed to provide excellent features for their users. Even so, it is essential to find the best ones for your business so that they can provide maximum benefits for you and your company. According to some reviews sites including thetop10sites.com/business-voip, the applications listed below are the best for business use.
Viber
Free calling using the Viber app is possible when using mobile phone data or on Wi-Fi. The Android app allows free calls between Viber users but charges a fee for calling outside its network depending on the country. Video calling is also available on the app, making it a great communication tool for business owners that make international calls on a regular basis. Additionally, calling is possible for users on the application regardless of the make of their Android phone.
Google Hangouts
If you use Google applications on your computer and mobile phone, then Google Hangouts app is your best bet when it comes to VOIP calls. The app easily integrates with other facets of Google and is usually pre-installed in Android mobile phones. Google Hangouts allows users to communicate with at least ten people on a single call making it ideal for groups. However, it still lacks some call features that are available in popular VOIP Android applications.
Ring Central
Ring Central is the best option for companies with an online phone system that supports various external integrations. The mobile application routes calls to your phone through your internet connection enabling you to pick them up by a single swipe. Additionally, the app allows business owners to have audio as well as video conferences with remote workers in a seamless manner.
Skype
Business owners that are on a shoestring budget will appreciate the free voice and video calls provided by Skype. The Android app is quite similar to its desktop version with a few changes making it a favorite of its loyal customers. Apart from making voice calls on the app, users can also create group video calls and conference calls at no cost. However, app users are charged a minimal fee to call other VOIPs through their mobile phone.
Vonage
Vonage is a popular mobile app for business owners that regularly make calls across the world and within the US. The app allows users within their network to communicate with each other at no cost but charges them when they call other VOIP applications. Users of Vonage get to enjoy features such as messaging, video calls and voice calls at a cheaper rate when compared to similar apps. Additionally, their customer service is excellent making them a leader in the VOIP Android app space.
In general, VoIP Android applications work similarly to the typical Voice Over IP telephone service. Companies no longer have to make phone calls using their mobile data but can use the internet to make calls at no cost. Deciding to use VOIP apps is quite convenient and is financially beneficial to a business that is starting out or already established in the market. Business owners should consider how the use of mobile apps can contribute to the growth of the company.