Mobile gaming is undergoing a spontaneous transformation. In the course of 2019, expect multiple apps that support augmented and virtual realities. Space-guzzling apps are being replaced with smaller-sized applications. Expect more trends in the industry—especially the following major trends.
Advanced Social Features
.
2018 was the year social gaming went to the next level. Almost every major mobile game adopted social sharing. Smaller games soon followed and social interaction in mobile gaming became mainstream. The good thing, social sharing brought benefits to the industry as a whole and very few disadvantages. Players were motivated to put in the effort and compare their efforts with those of others.
These same benefits will continue to be witnessed in 2019. Even better, mobile game developers are constantly looking for ways to improve social interactions through games. While we can't be certain what feature top developers will add, expect to see more social games and anything that brings players together.
.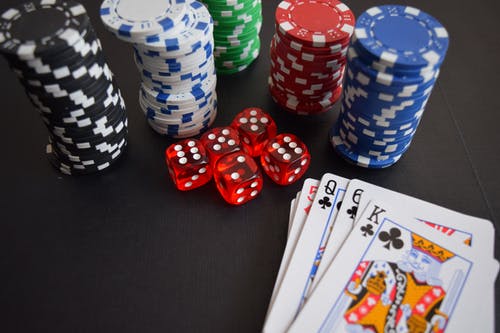 Casino Sites on the Mobile
Non-casino game developers call them cloud games. They are designed to save users on space and to offer a different gaming experience. If you are a mobile gamer, you are probably used to playing games on apps. The feeling of playing on apps can be surreal if the developers did a great job. In many cases, you don't need the Internet to play—which makes the experience even better.
Playing online offers a whole different experience. Your mobile browser is enough to play games. It doesn't matter that you have little space on your smartphone. If you have a phone and an Internet connection—you are good to start gaming.
Online casinos are at the forefront of availing cloud-based games to mobile phone users. Many online casino games are run over the cloud after all. A few gambling platforms still insist on providing apps for the fans. But many casino sites these days don't have any apps.
There are numerous benefits to playing over the cloud. Unlike many apps, browser-based gaming sites run efficiently. You can easily play live games in any of the brand new online casinos throughout 2019. Joining the platforms is free of charge and the number of supported games runs in the hundreds per every platform.
.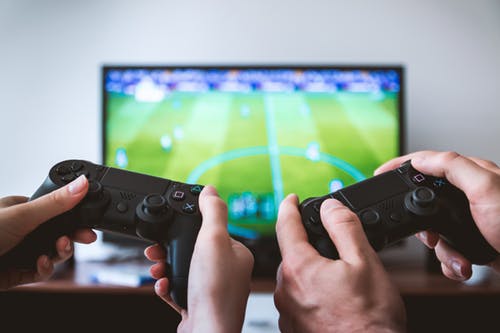 .
eSports to go Mobile
Electronic sports include everyday video games and professions that have been created within. From FIFA to PUBG, all the top games have people who play them for a living. In the casino industry, virtually any game can also be played competitively.
These competitions have created an industry worth billions of dollars for the past five years. In 2019, expect the industry to start creating professionals from mobile gamers. So far, most of the top players and leagues focus on PC-based games. Little attention was paid to the mobile-side of the competition. But that will quickly change as the eSports business expand.
The improving nature of mobile games will help accelerate this growth. Smartphone games are easier to play than ever before. They are more accessible, more affordable and immerse players into experiences never experienced before.
.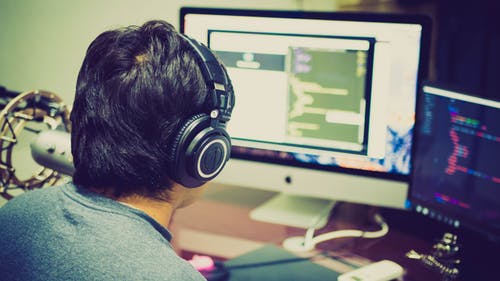 .
The Year of VR and AR
Augmented and Virtual Reality technologies have been around for quite a while. Last year, Google Daydream and others taunted us with the revolutionary technologies. A few apps started using VR and AR on their games. This year, expect an explosion of VR mobile in all categories.
Both AR and VR offer improved interactions with the games. They immerse you into the world of mobile gaming and make you forget about the world around you. And who wouldn't want that? If you are already into the VR train, consider playing BattleZ VR and Blackjack VR for casino game fans.
.
The Increase of Cross-Platform Games
The trend of making games that can be played on multiple platforms is not new. So far, cross-platform games contribute to 42% of the gaming industry's market share. It's much higher than what PC games contribute alone.
Providing games in multiple platforms increase revenue for the developers. As such, the trend is only going to go up. Minecraft, PUBG and a few other developers already have games for mobile, PC and console users. The games are highly successful in all platforms and will continue gaining popularity among users.
Even more successful are online casino games. While some video game players look down upon mobile games, their casino game counterparts view mobile games as life-saving. If you feel like playing in the middle of the night, there is no need to get out of bed.
.
The Growth of Multiplayer Games
Cloud-based games lead the way when it comes to providing multiplayer games. Almost every casino game you know today can be played as a multiplayer game somewhere. The top video games also support online playability on smartphones.
Mobile games that previously didn't support online multi-player features will probably do in 2019. With all the fascination in social playing, social media, and online interactions, games can't afford to lack the feature. Gamers love competing and interacting with fellow players. The interaction encourages competitiveness and more purchase for the developers.
.
Offline Games to Flourish
.
While a lot of players enjoy competing with their friends online, they also cherish offline games. Not everyone in the world has a stable Internet connection throughout. As such, many mobile gamers would rather pick a less than perfect game as long as it allows them to play offline.
On the other hand, Internet penetration is fast growing around the world. So, expect stiff competition between offline and online games. The biggest winners will probably be games that can be played both online and offline.
.
To Conclude
The mobile gaming scene is fast growing. The increase of free games, advanced graphics, and immersive game plays will continue to make the industry popular. If you love mobile games, expect a great year in 2019. All your favorite casino sites will probably be available on mobile sites. You could play poker with your VR goggle. A lot more is bound to happen. But all directions show the year will be great for mobile game fans.