As per a report produced by Stastica.com, Android is anticipated to maintain its dominance in the mobile app market. And, by 2020 it's expected to claim above 80% of all smartphones shipments across the globe.
Considering this fact, it's obvious that there are millions of Android users in the market. This is why startup geeks opt this platform to launch their apps in order to reach a wider customer base. But to beat the fierce competition is it sufficient for a business to invest money in building Android apps? No, the answer is no. Then what's the solution? Let's try and figure it out.
Nowadays, apps have become the backbone for a business. But due to intense competition, every enterprise struggle hard to offer something unique in comparison to their rivals. To gain edge entrepreneurs set specific goals for their brands. And, these specific goals can't be met with one size fits all approach.
This is the reason why business should opt for an Android app development company but the customized ones that are tailored to suit their specific needs. And, it's the solution how an enterprise can keep up the pace with the dynamic market. To dig deep and explore in detail let's look at eight major perks of customized Android apps.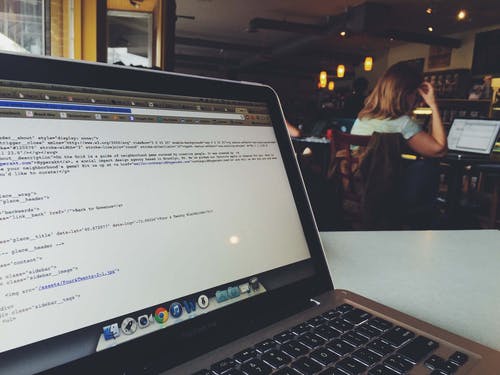 1. Cost-Efficient Alternative For Saving Money As Well As Time
It's not essential that you need to invest equal money in building Android custom apps or purchasing readymade ones. The earlier can be a bit expensive. But the long-term benefits of these apps are endless.
An Android app development company will cover the expenses that you need to incur on installation, customization, support, training the staff, etc. Also, you just need to pay for incorporating a specific set of features in your Android app that you actually need. You can remove the unnecessary ones and tailor it in accordance with your own preferences.
2. Sufficient Room For Customization
The developers get ample opportunities to build custom apps for the Android platform. The platform itself is highly flexible and adaptable so that to accommodate different business requirements. Also, it's easy to update these apps regularly and assimilate data management functions and multimedia tools.
3. Enhanced Security
Customized Android apps are highly secure as programmers have built them in accordance with the requirements of your business exclusively. This makes it quite challenging for outsiders to get an idea of the architecture of these apps. And, hence there are fewer chances of these apps getting hacked because cybercriminals usually infiltrate known vulnerabilities.
4. Satisfy Specific Needs Of Your Business & Its Customers
Custom-built Android apps are specifically built to suit the specific needs of your business and its customers. This is why such apps are much more efficient and productive as they won't be having features which aren't relevant in accordance with your interests. Also, these apps can target a wider customer base attributing to the fact that there are numerous Android users in the world.
In addition, custom Android apps are especially beneficial to enterprises who want to adopt BYOD policy. The major reason behind this is such apps are accessible on a wide variety of devices and are popular among users coming from different economic groups.
5. Lower Development Costs But Higher ROI
Being an open source platform, Android is easily accessible to programmers and they can modify and share its software development kit (SDK). There's no need to pay any sort of loyalty or licensing fee. This lowers down the total cost of developing custom Android apps. But end users get a quality product which is highly interactive and frequently updated which in turn gives high ROI.
6. Prompt Technical Support & Maintenance Services
It's essential to cross-check the kind of after-sales support and maintenance plan provided by your Android app development partner. When working with such a company you can make sure that they offer prompt support and maintenance services in case you stuck with glitches or bugs. Also, you can make it a mandatory term before signing the agreement to work together.
Because Android has become one of the largest mobile app development platforms in the world, there is a huge opportunity for software engineers to get trained in Android app development as the job opportunities are galore. These software engineers can download high performing resume templates from ResumeSeed to better their job prospects.
Efficient and reliable support allows you to exploit the maximum out of the product. Also, you can be more confident when launching it in the market as there will be no doubts or confusions spinning around your head.
7. Seamless Compatibility & Lack Of Complications
Custom Android apps are tailored from the very beginning in such a way to meet end users' expectations. Therefore, these apps are easy to use and intuitive in nature. Also, such apps are highly compatible to work in harmony with other systems and there will be very few or no complications at all.
8. Penetrating The Realm Of Wearable Devices
Wearable devices allow users to interlink various devices together and control them for performing several tasks. The market for wearable tools and devices is anticipated to boom in the coming few years. Considering the scenario, customized Android apps can be created that can work on the principles of wearable tech and facilitate quick access to real-time information.
In a nutshell, the time when Android app development was considered a tedious and time-consuming task is gone. Now it's grown up to be a mature and stable platform for building tailor-made apps to suit the specific needs of businesses as well as customers.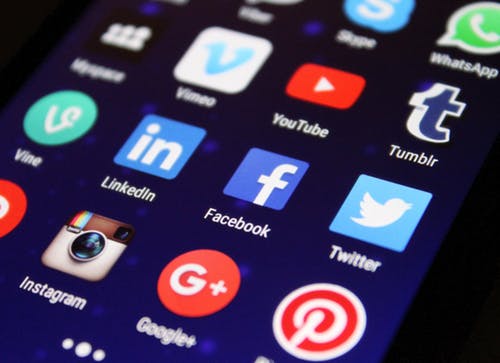 Author Bio:
Anubhuti Shrivastava is a content crafter at Arkenea and Benchpoint. She is passionate about writing articles on topics related to design and the software development industry.