Although you may try your very best to blitz your way through tasks and get things done at a speed that Usain Bolt couldn't beat, being productive (and staying productive) can be difficult. An Inc.com report reveals that during an 8 hour working day, the average worker only manages to be productive for around three hours.
You're a busy person and you have things to do and that means you would prefer not to waste time scrolling through Twitter half a dozen times or getting distracted by what's going on outside your window. There are tips, tricks and pieces of software that can help you with that and if you're running an Apple MacBook, there are many freebies that can be downloaded from the Mac App Store.
.
How to Become More Productive With a MacBook
.
The MacBook isn't just a good looking laptop, it's also designed to work for professionals. It's why many of the best productivity apps are compatible with MacBooks (many of them aren't compatible with Windows laptops). Many professionals are already using the Apple laptops because they're easy to use, they're reliable and dependable, and they have brilliant free software built in.
.
The MacBook Pro is also great for multi tasking which can help you stay productive. The 13.3 inch MacBook Pro with a Retina display has as much as 16GB of RAM and an Intel 3.5GHz quad core processor. This means that it will perform well across a multitude of functions and can run multiple apps at once without slowing down, which is good if you run a lot of demanding apps in your work. If you don't have a huge budget for a MacBook, then you can buy a refurbished MacBook Pro from somewhere like RefurbMe. RefurbMe compares refurbished MacBook deals and prices based on (refurbished grades, specs, and the age of the model) to help you save money.
.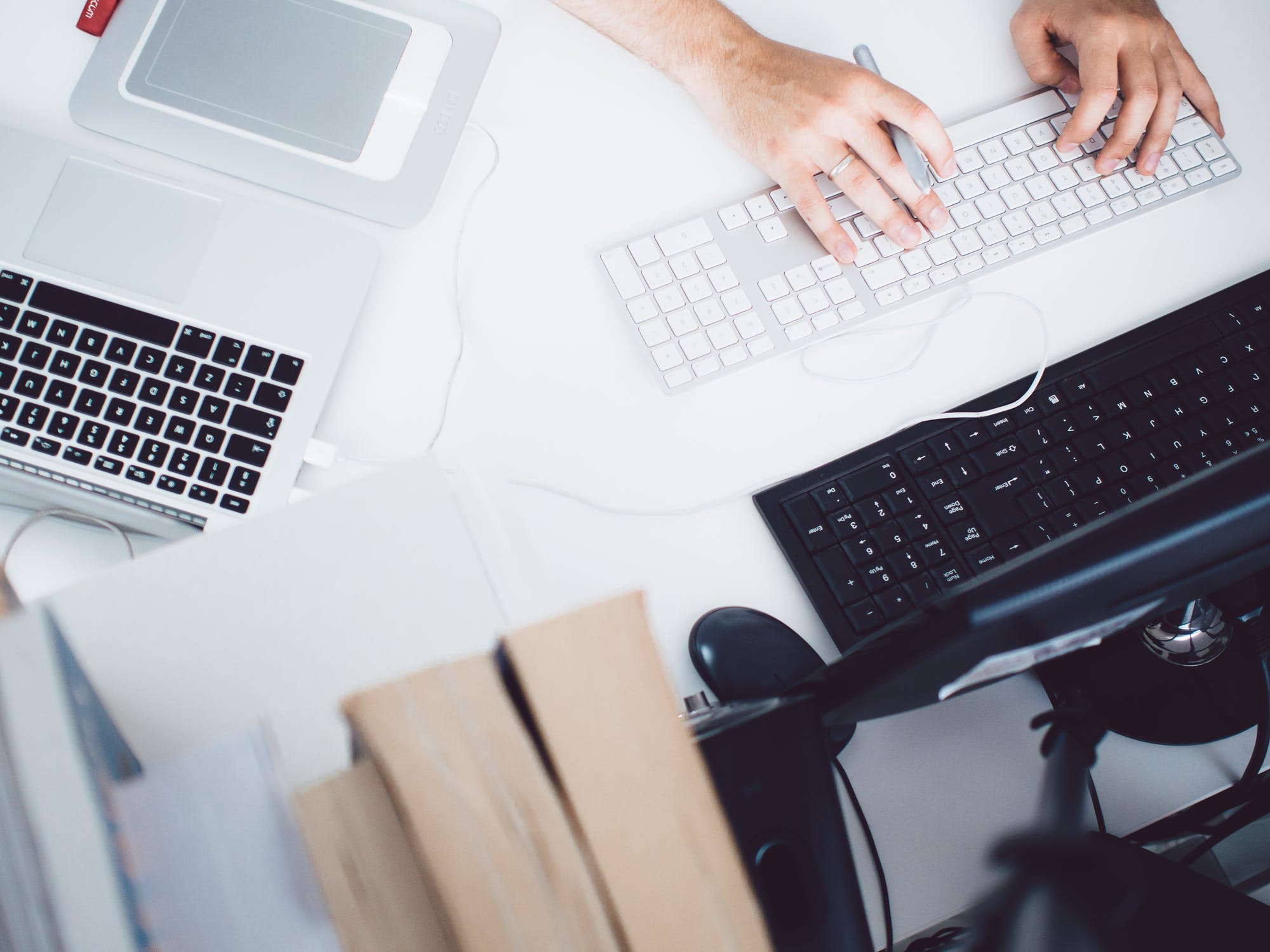 Todoist
.
For many busy people, the biggest issue that they face is that they can't keep track of everything that they have to do. If a project is moving quickly and is being updated on a daily basis, your tasks with that project may change as well. To track these changes and stay on top of your tasks for the day you may have to search through your emails and messages or try to decipher notes scrawled on pieces of paper.
.
Todo list app Todoist aims to solve that, by giving you an easy way to keep track of and categorize your daily tasks. The Verge has reviewed the iOS version of Todoist and calls it the best todo list app for iPhones. It allows you to categorize your tasks by project or client, say when the tasks have to be in by, add notes and files to a task and, as Todoist has Mac, iOS, and Android apps as well as an Internet browser version, you can look at your list from whatever device you're using.
.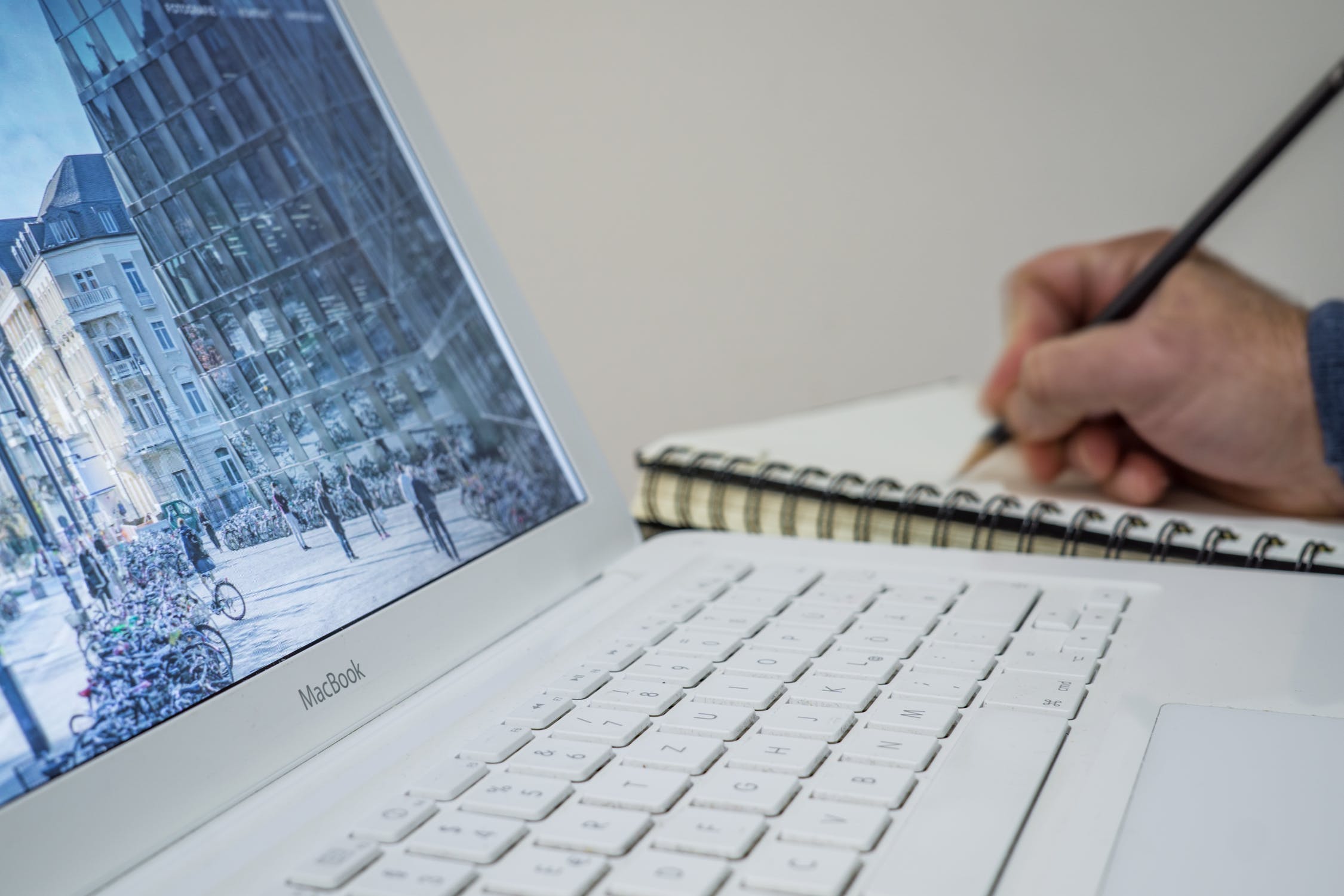 Otter
.
A major time consuming task that busy people do most days is typing. To open your word processor, type out your thoughts and ideas and then save them (or send them in an email) can distract you from doing other tasks. If you aren't a quick typer then you may spend hours of your day typing notes just so that you can remember things.
.
However, Fast Company says that transcription app Otter could help with this. Otter aims to be the "Dropbox of voice recording," as it uses voice recognition software to transcribe your voice notes into text from your recorded audio. While Otter doesn't provide 100% accurate transcriptions, it should save you a huge amount of time in transcribing your notes, typing notes, or listening to your voice notes so that you can figure out what you said.
.
Duet Display
.
As well as your MacBook Pro, you may also have an iPad or an iPhone. These allow you to work during the commute and take phone calls during the workday. While these are great devices to have, software like Duet Display can turn them into second screens, helping to make you more productive.
.
Developed by ex Apple engineers, with Duet Display you can connect your iPad or iPhone to your Mac with a Lightning cable (or 30 pin cable) to use it as a second screen. You'll be able to interact with OS X apps with a touchscreen on your iPad, for ease of use. Duet Display also says that adding an additional display can increase your productivity by up to 48%.
Your MacBook can be a productivity machine. You just need to get the right MacBook apps to help you get more things done and quicker.