If you ask any student, their biggest worry or fear would be related to homework tasks. The struggle to memorize or pen down content is something most students never prefer doing. If you are one of them, then things might turn tricky in the long run. The boost of technology has; however, worked out in wonderful ways to assist students in managing homework and academic learning. Interestingly, the availability of apps to guide learners is the new trend which has been actively appreciated by the global student population.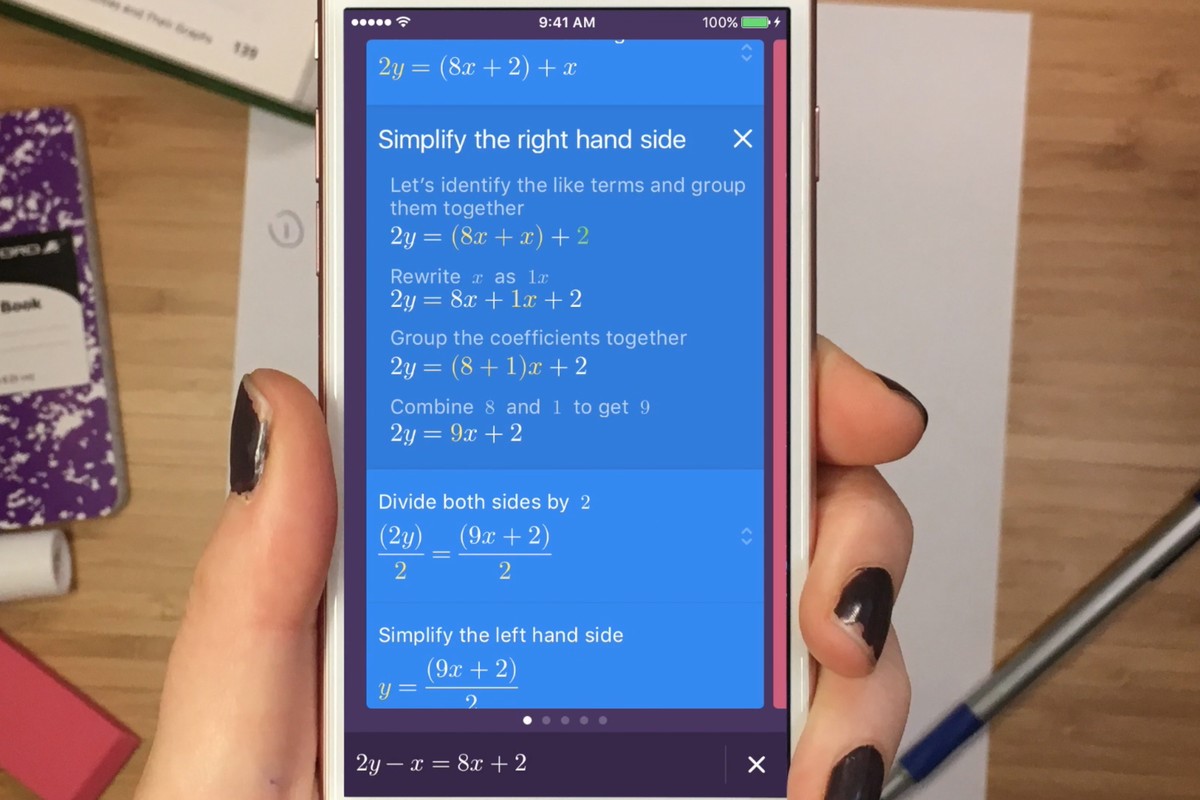 Are you aware of any such homework helping apps for students? Below mentioned are the most famous free education apps which can be exploited by students to abridge homework activities.
Duolingo
For students, who are dedicated towards learning new languages, Duolingo is the most appropriate app which is available for both Android and iOS platforms. You can easily polish your proficiency in foreign language skills with the active use of Duolingo. Your child simply requires a supportable digital device that assists in learning language specifics which are part of the curriculum or marked as additional.
You will be surprised to know that Duolingo offers thirty different languages which can be practiced by your child. It includes German, Spanish, Italian, French and a lot more. Furthermore, if the student is currently listed for ESL courses, this app can function as a useful source to strengthen his/her English skills. How is Duolingo effective? Not like other language learning digital tools, this application stresses on memorizing vocabulary through the perfect mixture of reading, speaking and writing practice exercises. Always remember that, this is no android homework help or programming homework help; language learning requires patience and Duolingo provides just that!
Khan Academy
What will you do to enhance your focus in learning outside classroom? With the power of Khan Academy, students can open a new gateway to acquire precise knowledge in math, computing, science, economics, science and more. You can look at it as an educational tool that is suitable for students is real-time learning, or even for parents to polish their learning in spare time! One can access concepts starting from elementary to secondary school level, thereby equipping students to master their memorizing skills under a convenient environment.
Presently, the Khan Academy app covers almost 150,000 interactive exercises which are targeted to reinforce old or new skills. Furthermore, students are allowed to download their preferred content particular for offline studying. Also, for parents who wish to learn a little bit extra, they can skip to progressive high school themes such as courses concentrating on entrepreneurship, business management assignment help and career building.
.
Yousician
It is sad to see that most schools totally ignore music as a primary field of study even though it has been proven effective in escalating a child's reasoning and language skills. Hence, if your kid is aiming to learn a musical instrument, do give it a shot to invest in this amazing app called Yousician. The major purpose of this app is to allow students to practice piano, bass, guitar, ukulele and a lot more.
You will be stunned to know that, Yousician support students to practice their instrument learning with the proper use of charts and diagrams which are flashed on the screen. Furthermore, the availability of real-time feedback when something goes wrong proves to be of great advantage. Students can also gain access to step-by-step video lessons which are relevant to control a specific skillset. There might not be a better and natural way to learn an instrument with diverse genres of music already available on the app.
.
PowerSchool Mobile
If you didn't knew about PowerSchool Mobile, then you might be impressed after knowing its advantage for students and parents both! The use of PowerSchool system to arrange school grades as well as reports is getting famous among various school districts. Suppose your child tends to be a participant, the app can be utilized to keep a good track on his/her grades. It all depends on the preference of the teachers, how they wish to use the tool based on the classroom setup. Furthermore, this app also provides access to attendance records, handouts, school bulletins etc.
Although not every school is operating via PowerSchool Mobile application, you can anyway check with your kid's teacher whether it can be seen as an available choice. Gone are the days when students used to hide answer sheets and report cards from their parents. With the power of PowerSchool app, parents can stay informed at all times through email and push notifications.
.
Quizlet Flashcards
Exams are serious business and it is not like you can buy term paper online or hire someone to do my term paper. During exams, it is your self-effort which comes into play for score good marks. You might have seen students making flashcards to memorize content; this is one of the most usual practices that come handy. However, did you ever imagined the amount of paper which goes into the trash while making piles of flashcards? As a solution to this, making use of Quizlet Flashcards application is considered environment-friendly to a great extent.
With Quizlet digital flashcards, students can practice and refine various topics directly through their smartphone. Apart from basic flashcards, this application provides multiple modes in order to encourage diverse techniques of memorization. Furthermore, if you have another candidate in your class who uses Quizlet; flashcard sharing is an option which can prove advantageous. Learning of 18 foreign languages can be easily handled with the use of Quizlet digital flashcards.
.
Photomath
Studying mathematics can become challenging if the students are not thorough with the course. Furthermore, the presence of equations, derivations etc., makes memorizing quite difficult. Have you heard of the Photomath app? No, it is not one of the best online assignment writing help service, but a mathematics simplifier for struggling mathematicians. Students can quickly scan complex math problems and receive to step-by-step solutions without much hassle. The application includes a built-in calculator that helps to upgrade the experience. Be it linear equations, trigonometry, logarithms, functions, or basic algebraic expressions; you can make use of Photomath to acquire understandable solutions.