Stand in the middle of a busy street for a second and tell me what you see. People rushing from this side to that, constantly in touch with their smartphones, right? This is how wireless technology and internet facilities have shaped us in present times. It has enabled us to cover millions of milestones in a second, has eased up our lives, and has made everything efficient, super-fast and just a touch away. No one's without a smartphone these days. So, why not make the best of it and hook it up with the domain of home security as well? Sounds just about cool, right?
Following are the top five security-tinted smartphone apps you should get access to in order to complement the ongoing wireless home security trend.
1. Alfred Home Security Camera (Android):
Do you know who Alfred is? Batman's butler. Yes. Highly efficient housekeeper and protector of the premises. Just like the fictional character, this smartphone app is here to take good care of your home and your family. The best thing about it? No installation hassle, monthly contracts, heavy and costly equipment, or any lengthy demands. If you have an old android phone at hand, this app will recycle it into a camera for you, the feed from which you can easily watch on your new phone. Simple as that. Download the app from Play Store on both devices, sync both with your Google account, select one device as a transmitter and the other as a receiver, and feel safe right this instant. It features motion detection, live feed, zoom-in recording, night vision, talk-back burglar deterrent and so much more!
.
2. Presence: Video security (iOS):
To be eternally present at home and to keep an eye on everything is something nearly every modern human being wishes to do, given the rising scale of house-related crimes. But practical demands don't allow this wish to be translated into reality. However, there is one way to swerve around this barrier and maintain a non-stop 'presence' home, i.e. via the iOS smartphone app, Presence. Cool, right? This app is free to download from iTunes play store, with only a few in-app purchases. It converts an old iPhone into a high-definition camera, using which you can see any part of your home from anywhere. It sends the live feed and any motion-activated video alerts directly to your new iPhone. Home security convenience in your pocket.
.
3. i-Security (Android and iOS):
This app, in my opinion, is the most amazing home security app for android users. It not only supports surveillance cameras from a specific company but allows its users to watch the live streaming from several different cameras through its surveillance system. The app allows you to view live streaming from anywhere around the world. All you need to have is a strong internet connection and voila! You can monitor home security through your mobile screens. You can even snap photos from the video stream to inform someone right away.
.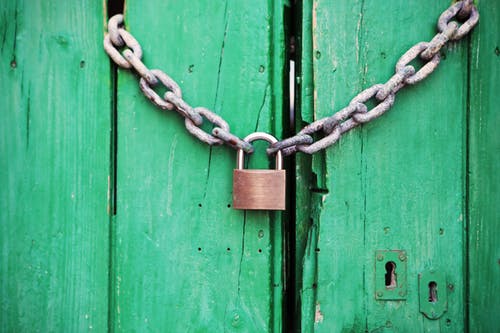 4. Cocoon - Smart Home Security (Android):
You ask me if there's even a single device, smartphone operated, which performs most of the home security functions in one go? And I answer, yes, there is: Cocoon. Its significance can be derived from its name. A cocoon is a silky, silvery protective covering which an insect spins around itself during its developmental stages. This flexible wrap, which houses the living insect, shields it from all the possible outside threats. Think about it for a second. A technology created on this very principle. How cool would it be! And to be honest, it is. This smartphone app connects to the sleek device and gets 24/7 video feed from there. Its most unique feature? It registers the sound levels of everyone and everything around the house, reading it from the air, and with its machine learning technology, alerts only when the most unusual patterns are caught. No need for sensors, when you've got this!
.
5. MyQ Garage & Access Control (iOS):
Finally, you're going on that wonderful vacation after a three-year gap. The destination is perfectly tropical this time of the year. After a two weeks' worth of enjoyment, you come back to an empty home, and by empty, I mean bereft of all valuables and tech-gear. Yes. Where did you go wrong? In forgetting to lock the garage door. This happens more often than you think. In our rush, we forget to do the most basic things. But fear ye not, when this super-cool iOS app is by your side. Wherever you are and whatever you're doing, you can check whether the entryways of your home are aptly locked or not, right from your smartphone, tablet or smart-watch. With a simple touch, the doors are sealed, and your whole home gets the proper security it needs.
.
6. Presence (Android and iOS):
Do you feel unsafe about leaving your children alone at home? Are you concerned about your property's safety when you're miles away from your home? If that's the case, "Presence" home security app can be of great assistance to you. It is available for both Android and iOS users. The best thing about Presence is that you can utilize your old phones for the purpose of monitoring your home. It is compatible with previous versions of Android and iOS. It also sends out notifications and alerts in case of an emergency.
.
7. Ivideon (Android and iOS):
You're sitting in your office branch all the way out in Spain, while at home, your toddler tumbles down from the bed onto the hard floor. Instantly, you get a notification, accompanied by a video of the accident. Or you're asleep at home, while a robber invades your vacation home in the country. Immediately, your smartphone rings and alerts you, with video evidence. How is this possible? Because of the cloud-based surveillance app, Ivideon, which syncs in with cameras anywhere and in any form, and keeps you updated on the feed. Now, you'll never miss out on anything.
So, with the above-mentioned smartphone apps, hailing the wireless home security trend, home-safety is always within your reach.
.
Author Bio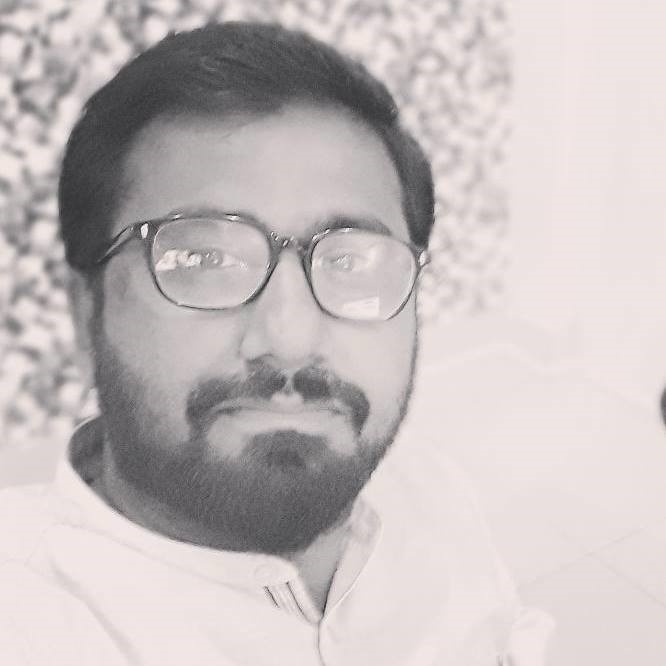 Tanzeel R is an SEO Specialist with a diverse experience in the field of digital marketing particularly at the organic end. He is also an active tech enthusiast with a will to absorb and convey acquired knowledge to the world. In his leisure time, he enjoys indulging himself in a variety of exquisite cuisines for the sake of earthly fulfilment.
.
Twitter: https://twitter.com/tanzeel1991Facebook: https://www.facebook.com/tanzeel.rehman.16Linkedin: https://linkedin.com/in/tanzeel-ur-rehman-48543715b/