Let's face it, there are millions of apps that make life simpler but many that do the opposite. How can you find out whether the newest weight-loss, music or dating app you want to download is safe? Here are some tested and effective tips for making sure that you don't accidentally mess up your smartphone or allow evil individuals to access your private data:
.
Read Reviews
Popular apps usually have thousands of online reviews from happy or not-so-happy users. When you consider downloading any app to your phone, always do a quick online search for reviews. See if users report on its effectiveness and have anything to say about its potential for problematic behavior.
Most of the better apps with millions of users are a pretty safe bet, so beware if you see an app that has very few reviews or reviews that are mostly negative. Apps based on major, authoritative websites like Credit Karma and WebMD have many millions of users and are constantly being updated and improved. For example, other widely used apps like Mortgage Calculator Plus are available from first-party vendors like the App Store, and are helpful for comparing rates for home equity loans or mortgages.
.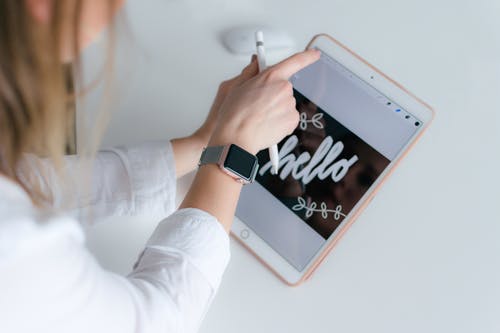 Check Out the Fine Print
Every app has a page where the vendor explains, preferably in plain English, what the app does and what its main features are. Here is a situation when you want to read the fine print, even if it takes you a while. Why? Because a dangerous app can be a real problem; it can do serious damage to your device and help malicious parties steal information from you. There's no reason to take a risk like that.
Instead, read every app's description and look for things like misspelled words, sloppy grammar and over-blown promises. In fact, as long as you stick to first-party vendors, you'll be safe in most cases. But whenever you run into an app description that looks odd or unprofessional, think again. Consider shopping at a reliable app seller and looking for a substitute app that has good reviews and a clear, professional description.
.
System Updates are Your Friend
When your phone maker issues a system update, it's wise to install it. These periodic updates include special codes that are designed to ward off malicious apps. If your Google Android device, for example, issues a system update and sends a notice to your phone, download and install it as soon as possible.
.
Use First-Party App Stores
Any app that has been created by someone other than the company that made your device is a third-party app store. Beware of these sources when shopping for new apps. Many are harmless but even the third-party stores with the best of intentions can easily create or sell apps that might be damaging to your phone in countless ways.
.
Ask a Friend
Just as you might do when shopping for a new doctor or auto mechanic, ask your network of personal friends about an app you're considering. You'll often get plenty of helpful feedback from users you know. Don't rely solely on these endorsements, however. Use them in conjunction with what you find out while researching the app yourself.