Accessing financial markets has become extremely easy thanks to tremendous improvements in internet connectivity and smartphone technologies. Are you are an experienced stock investor? Or are you just getting your foot into the market? There are many reliable trading apps you can use to run an online stock trading business.
With a trading app, you can participate in any financial market and build a stable income avenue. The best thing about online trading is that you can run your business from any location.
.
Here are 7 top stock trading apps for traders on the go in 2019:
TD Ameritrade Mobile: Best for all traders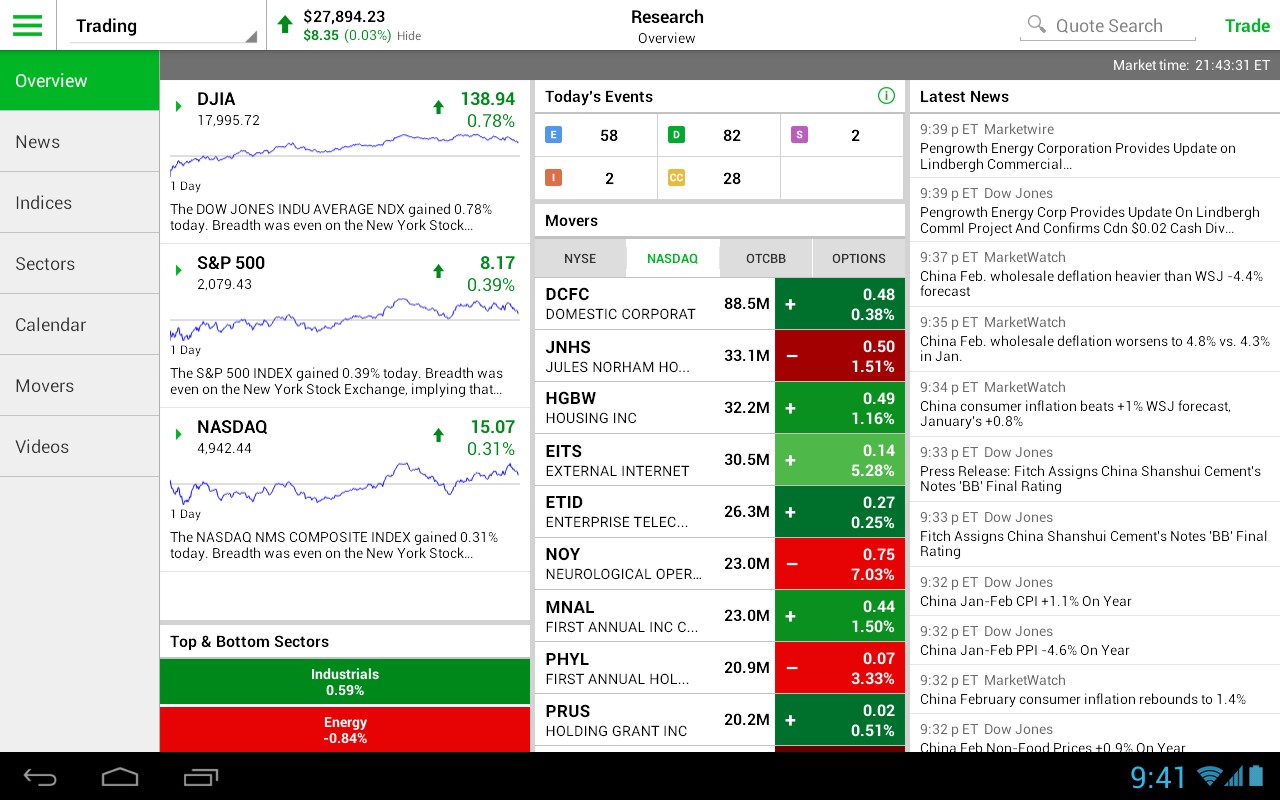 TD Ameritrade has proved to provide an unmatched online stock trading experience for all levels of traders. It is owned by one of the biggest brokerage firms in the U.S. The app caters for the needs of both desktop and mobile device owners. For mobile, TD Ameritrade offers an app that offers a powerful trading experience whether you use a Windows, iOS, or Android phone.
Features that stand behind TD Ameritrade's reputation include customizable screens and dashboards, easy access to market research, expert advice, reliable market alerts, and video training on how to trade. Active and advanced traders love the app for its many technical indicators, charts, and expert analyses. You can rest assured that you will make profitable stock trading decisions on the go with TD Ameritrade Mobile.
2. E*TRADE: Best for the experienced trader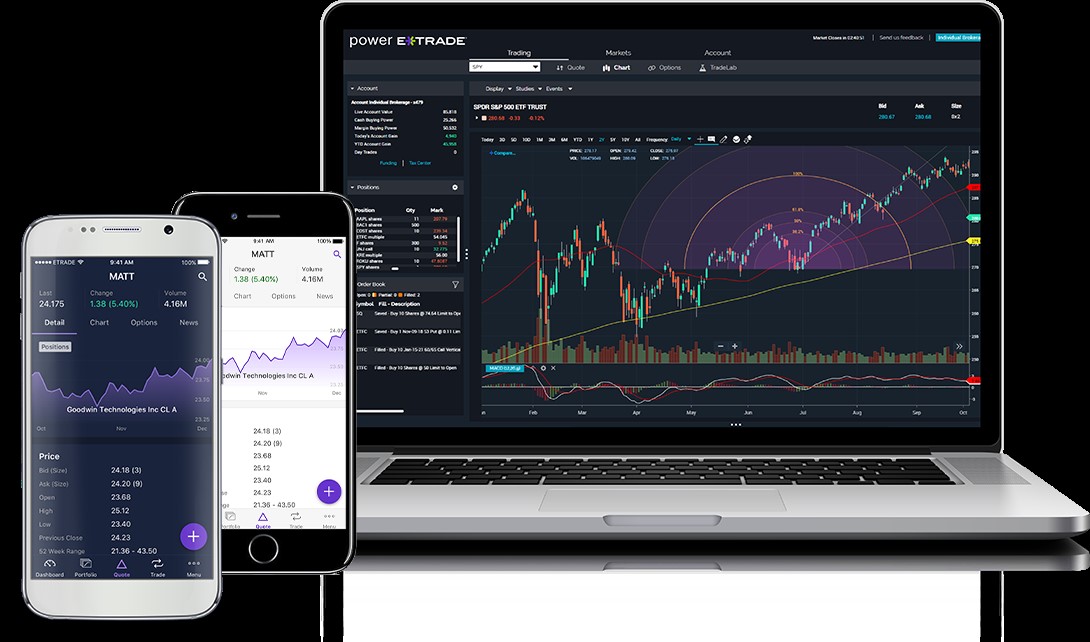 E*TRADE provides two separate trading apps: Power E*TRADE for the more active traders, and E*TRADE Mobile, which is what most E*TRADE customers use.
You get a diverse collection of tools and features on E*TRADE Mobile to help you in your daily stock trading decision-making. Its charting package includes 11 technical indicators. You get fully customizable stock screening, and easy and clear presentation of your investments. Many stock traders who have a long-term interest in online trading and would like to venture into other asset classes including ETFs, options, and mutual funds prefer to use E*TRADE because it allows you to trade in these asset classes.
3. Acorns: Best for beginners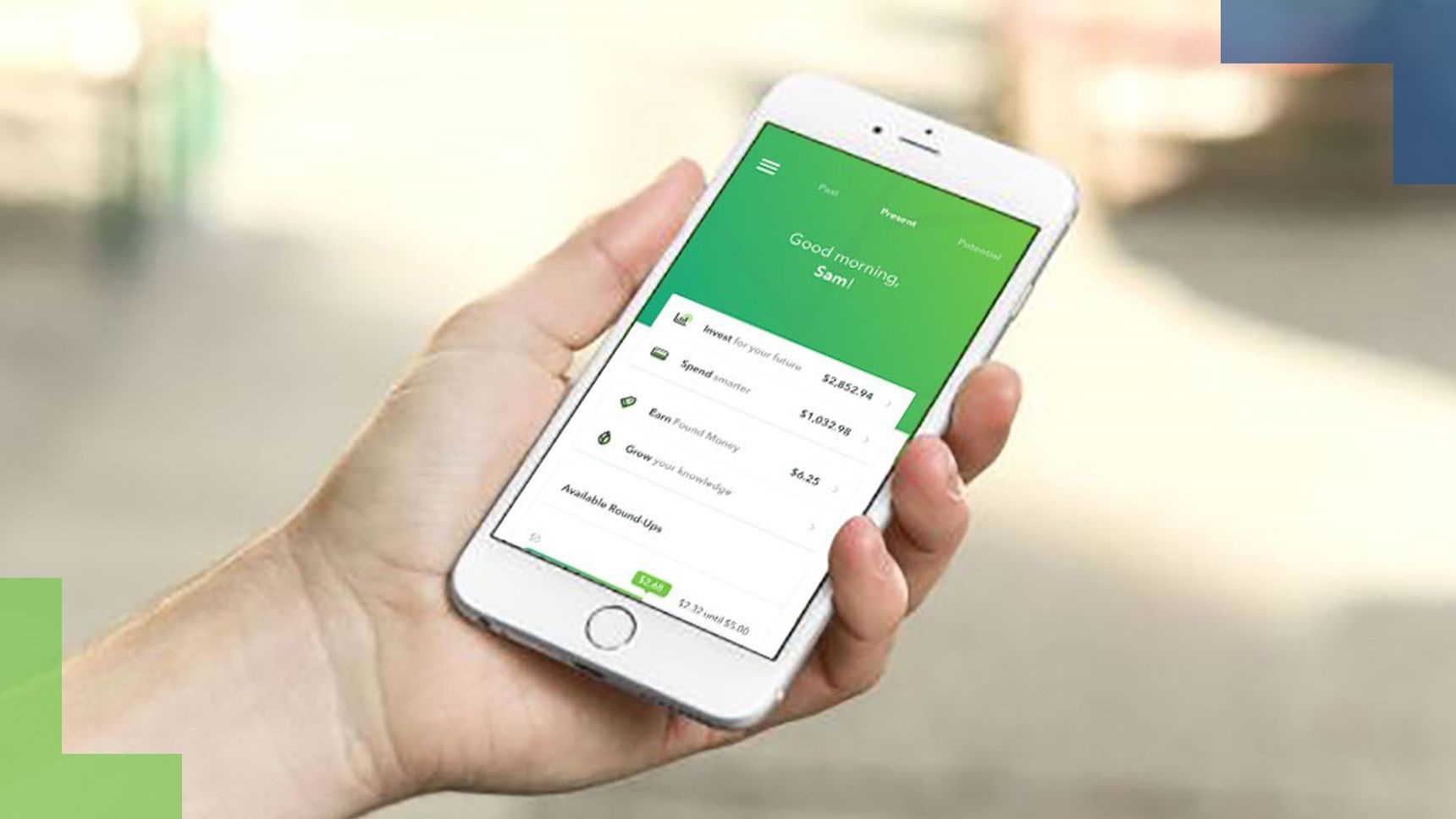 As a beginner in the stock market, you need an app that can help you to quickly understand how the market works. Acorns app is designed for the trading novice and helps you build your business in a simple but intuitive way. It enables you to save and invest shopping change by linking your debit/credit cards to your portfolio.
If you make regular purchases using your card and have been looking for an easy and convenient way to start saving and investing in the stock market, Acorns is the best stock trading app for you. Experienced investors like the app too because it helps them to automatically invest their money regardless of the investment capital available.
4. Robinhood: Best free stock trading app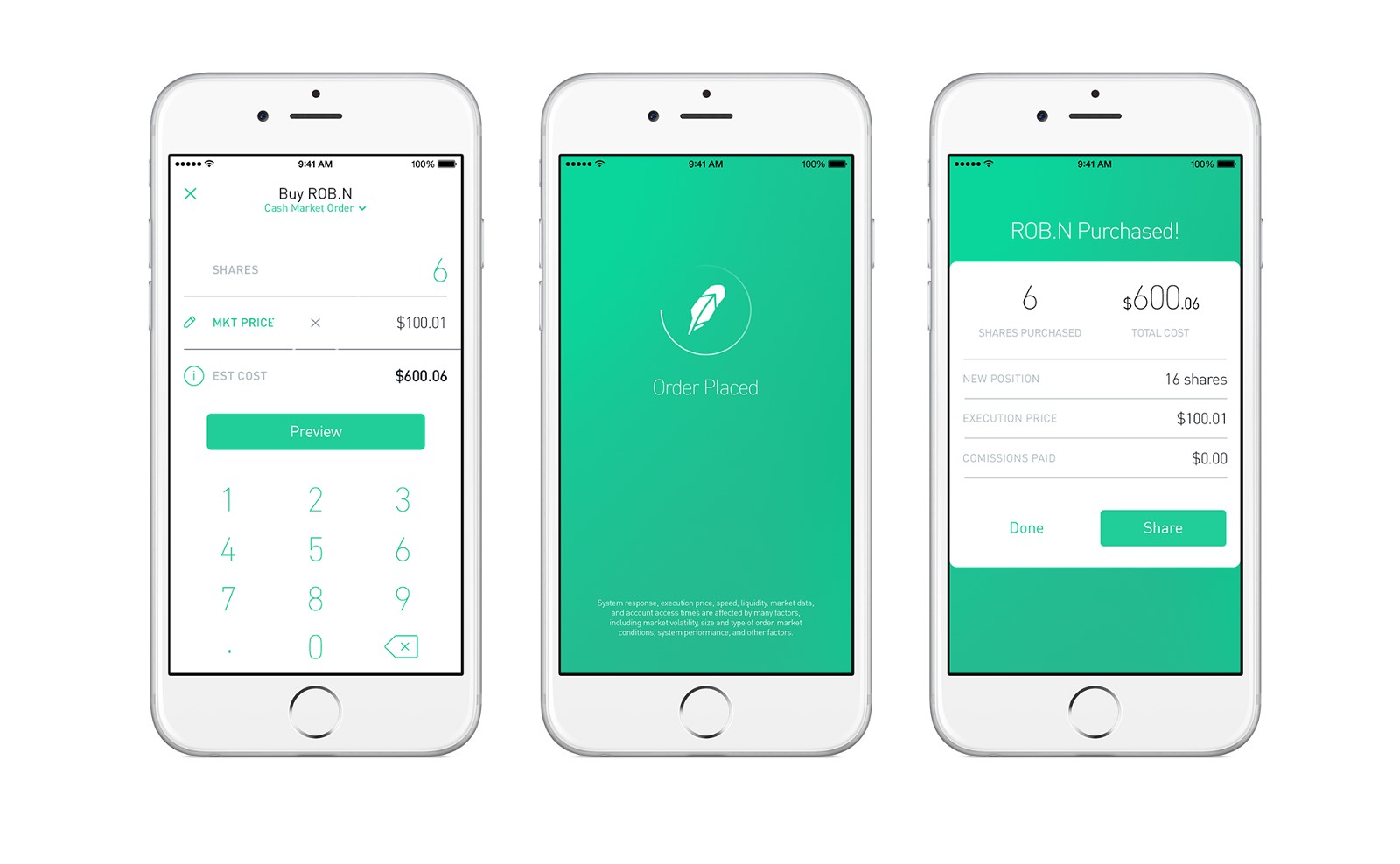 Robinhood is known as one of the most innovative companies in the online trading industry. It gives you access to stocks and ETFs. Recently, it added support for Bitcoin.
This stock trading app is among the easiest to use thanks to its user-friendly platform. You start the trading process by searching for a stock and entering the trade. No trade fees or commissions at all. If you want access to margin trading, upgrade to Robinhood Gold, which also allows you to trade for extended hours.
5. Fidelity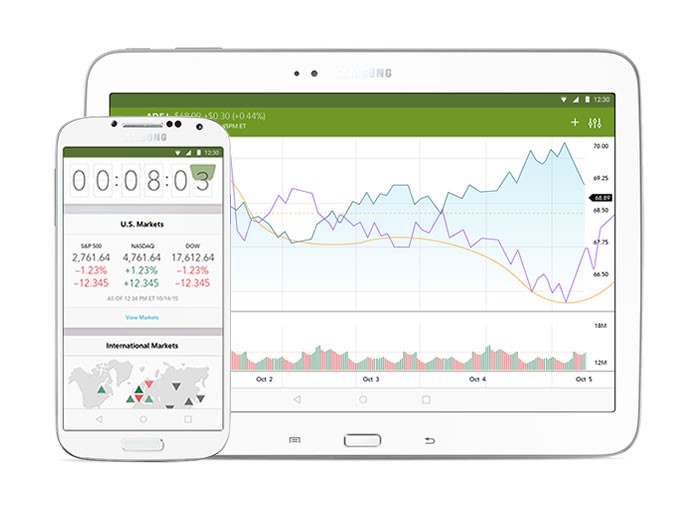 Most users of Fidelity love it for its excellent research and well as seamless operation on mobile devices. The app provides awesome trading features such as Trefis for stock valuation, and Recognia for technical events.
Fidelity is an award-winning trading app having received awards for Best for Beginners, Best for International Trading, Best for Penny Stocks, and Best for IRAs.
6. Merrill Edge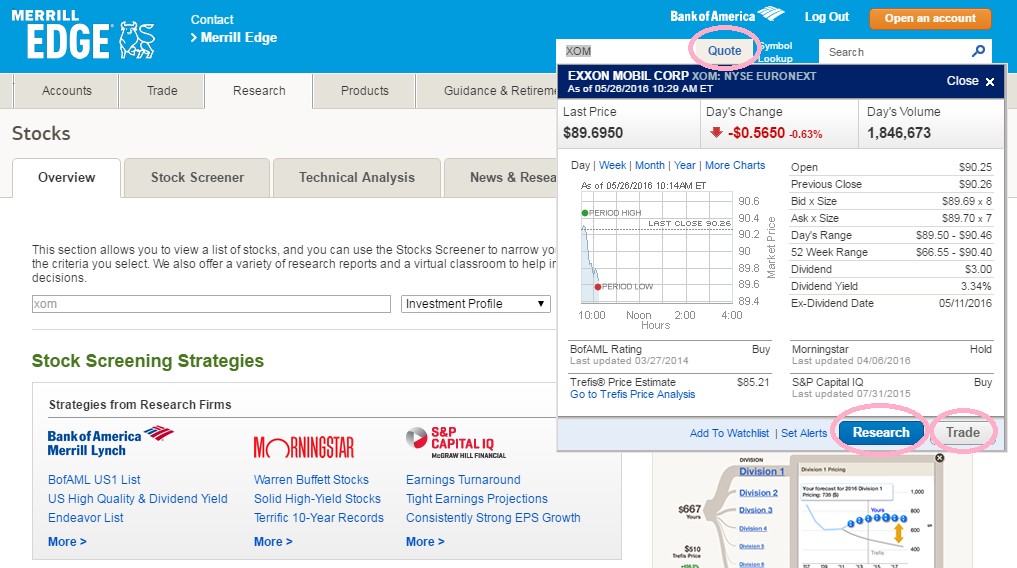 A subsidiary of Bank of America, Merrill Edge has developed the Merrill Edge stock trading app. The app links your brokerage and bank accounts, giving Bank of America customers an easy way to invest and divest in stocks at their convenience.
The best thing about this premium app is the wide variety of goal-setting and planning tools the app avails through your smart device. The company has partnered with Morningstar for provision of investing education. Whatever you need to trade stocks, in terms of basic to advanced education on investing, as well as a platform to actually trade, Merrill Edge has it.
7. Schwab Mobile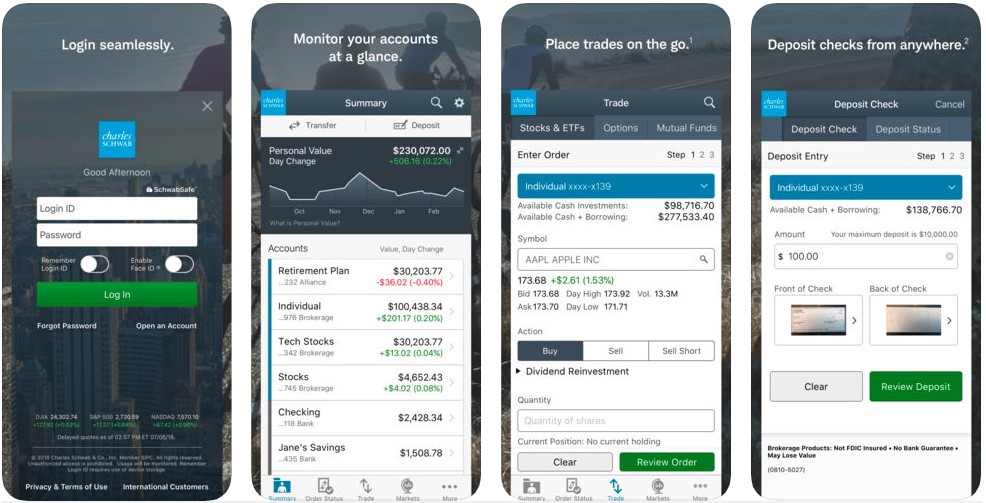 Schwab Mobile is a leading stock trading app whose users span all skill levels. It is simply designed to make it easy to use by first-time investors. Even with its simplistic design, the app features a number of highly advanced tools for experienced investors.
Schwab Mobile gives you exposure to not only stocks but also over 250 ETFs and 4000 mutual funds. You can rely on Schwab's cutting-edge industry research for your stock trading. The custom layouts, watch list, real-time quotes, and news and analyses are among the other features that make it a winning trading app.
The integration of the internet and financial systems has opened opportunities for just about anyone to make as much money as they can by participating in the global financial market. Today, many online entrepreneurs have successfully built multi-billion online empires by taking advantage of the opportunities financial technology has brought. Some were introduced to a forex trading platform and decided to try it out while others got interested in the stock market.
.
You have a real opportunity to make money on the go. A reliable smartphone or laptop computer and internet connection is all you need to build and manage your investment portfolio. Pick any of the above top stock trading apps that suits your needs and earn yourself a genuine income from the highly lucrative international financial market.