Multiple digital marketing agencies are available on the web, and new startups are increasing on a daily basis that is providing social media services web development, SEO, and much more. For your digital marketing agency to be successful and recognized, you need to showcase diverse skills from all spheres of the digital marketing world, plus timely handle client requests.
However, to boost your sales and effectively market all your techniques, you need smart tools that will make your life easier, providing analytic stats for strategic efficiency.
We have compiled the best tools that digital marketers will need for smooth and fast growth.
Buzzsumo
This is our favorite tool dealing with finding new and content. It aids in analyzing which topic and keywords are most searched for and popular through different forums and social media avenues such as Twitter, Facebook, Instagram, Reddit, etc.
The tool has released a question analyzer tool that helps in finding new queries available on social media platforms and online forums which deal with Q&A websites. This is an excellent method to conduct competitor analyses that will show how your brand is doing and ranking on the market.
.
Virtual Private Network
Digital marketing agencies and other IT companies face serious cyber threats, whether its a virus or an external malfunction derived from a hacking attempt. Digital marketers need to continually update themselves regarding online security breaches to understand its aesthetics and incorporate ways to fight them.
Unless they do this, their online presence can be in great danger, which is why all digital marketers should look for VPNs tools for securing online presence.
.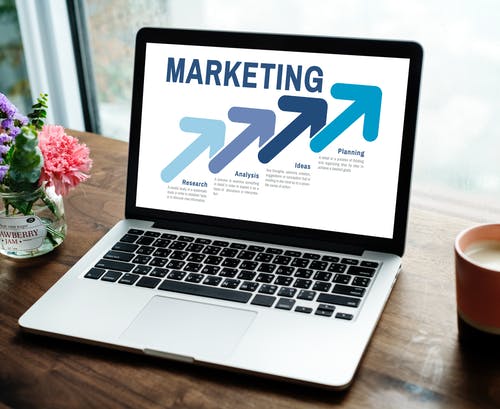 Google Keyword Planner
Google Keyword Planner is an all-rounder tool for all digital marketers, experienced and fresh grads together. There are very fewer services of Google that free, but Google Keyword Planner is a free software that lets you align all your keyword research for your blog. Multiple other
Let's say you have a category of technology, and while using this tool, you can find all the keyword ideas relating to your category. By using those ranked keywords in your blog, you can rank your site and receive lots of traffic. Further, in case you forget the searches you made, you can always export the information anywhere.
.
Google Analytics
Google Analytics is the best tool of all time for the growth of a website. It shows the traffic on your websites, geo locations, most ranked keywords bounce rates, visitor location, and much more. All the traffic through Google Analytics is presented in real-time and searches coming from which devices and sources. Looking at the information, it is possible to grow your traffic on the places that need to be worked on.
.
ManyChat
Multiple Chatbots are available on the internet that are useful, but 'ManyChats' is one of the most valuable by far. The service allows users to create a Messenger bot for marketing, which is quite easy and 100% free for all. The feature will help you with your clients and customers when you are present and in your absence as well as interacting with customers.
ManyChat is preferred because of its wireframe and user interface. They include a sophisticated drag and drop optionality that makes it enjoyable for the ChatBot. All you require is to connect on your social media platform and voila.
.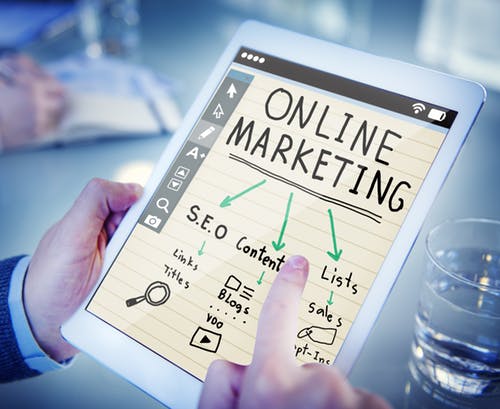 Slack
Slack is a superb cloud-based team communication platform where you can easily communicate with your team, no matter how big it is, create groups and different channels, review contracts, and much more. The network that is slack based on is its key selling point.
If you are in a big digital marketing agency or a small team, you can use Slack and customize its layout as you like. Along with group interaction, Slack is considered to be the best medium for offices, MNCs, and startups.
.
Buffer
For a digital marketer posting on social media can be a hassle because remembering posting times and being consistent to post in a prompt manner can be tricky. Buffer can solve this problem as its a tool made to handle and manage all social media accounts, postings, and scheduling. With buffer, you can easily schedule a specific post every day or multiple times a day without having to do it regularly on the spot.
You can manually select which social media channel to post on and even pick them all separately to post different things.
.
Bitly
Bitly is a tool that serves the tiniest function, but the end product is highly valued and useful. The feature is a URL link shortener which allows you to shorten the link of a URL, so it looks professional, less cluttered and does not compress the space for posting the content.
It's free for all, all you need to do is go on the bitly website and paste your link, the software will automatically shorten the link for you.
.
REVE Chat
This is a cloud-based live chat platform that provides multiple channels and support to all customers or visitors that are coming on the website, mobile, social media, and all messaging apps that boosts sales. REVE chat is a new platform that gives live customer engagement option with video chat giving users a two-way communication platform in real time.
Through the service, you can smoothly engage with your customers that is not present on other channels to deliver a substantial messaging experience. REVE also gives you the options to check visitor analytics, intelligent routing, and auto triggers. Further, the brand can engage with customers through Artificial Intelligence utilized ChatBots that automate customer support.
.
Conclusion
All these tools are tried and tested by hundreds of users and currently being used by individuals and organizations together. This is not the complete list, but all of the mentioned tools serve a unique purpose that fulfills all your company needs.
I hope these tools will aid you in achieving your goals and gives you the edge over other digital marketing individuals. But keep in mind digital marketing is a fast-changing field, and there is a chance that new, better, more advanced tools surface.