The internet is used everywhere. For everything. It's an incredible technology that has allowed millions- nay, billions, of people from across the globe to connect to each other at a rate once thought impossible. I feel like I've written these words dozens of times.
People on one side of the planet can instantaneously know about events happening on the other side of the planet. Through social media, I can follow the lives of thousands of people who will never meet each other in real life. It's an astounding mark of technological progression for humanity, that keeps improving every day.
And best of all, it's all free spins for everyone! At the amazingly low, low price of free, how can you say no? To help connect you, here are three great messenger apps so you can speak with whomever, wherever.
.
WhatsApp
WhatsApp was developed back in 2009, by the company WhatsApp Inc in Mountain View, California. WhatsApp Inc was founded by Brian Acton and Jan Koum, former employees of Yahoo, and by 2011 WhatsApp was one of the top twenty apps in Apples Appstore.
By February of 2013, Whatsapp had about 200 million active users and was valued around 1.5 billion dollars. By the end of 2013, Whatsapp boasted around 400 million active users. In 2014, Whatsapp was bought out by Facebook for about 19 billion dollars, and Sequoia Capital, who had invested in WhatsApp, received a 5000% return on their investment.
WhatsApp's UI is slick and intuitive right from the get-go.
Adding new people from your contacts is an easy enough thing, and communicating is even easier. You can see when was a person on last and whether or not, and what time, they've seen your message. The messaging system has only the features it needs- no more, no less. Text, files, and photos, emojis, gifs, and stickers are all that you can send.
You can mark a specific message as the one you're replying to (useful in groups), and forward messages to other people/groups. There's no crazy camera filters or any special gimmicks.
Whatsapp claims to be a messaging app and that's exactly what it is. And a damn good one too.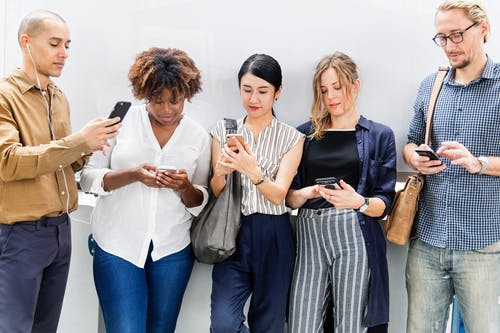 Telegram
Telegram was initially released back in 2013, by Telegram Messenger Inc.
It was launched by the brothers Nikolai and Pavel Durov, who had previously founded the Russian social network VK, but left when it was taken over by a Russian internet company. In October of 2013, the app had 100,000 daily users, but by 2014 that number had skyrocketed to 15 million daily users, and 35 million monthly users.
However, during the same year when a South Korean Government surveillance plan had been released, many of its citizens had switched to Telegram, vastly boosting those numbers. In 2018, Telegram reached 200 million monthly users.
Telegram is a messaging service where the account is tied to the user's phone number. Logging in uses a single-factor verification by sending an SMS message to your phone, which gives you a code to log in. Two-factor verification is also available, just not required by default (and I highly recommend turning it on anyway, for your own safety).
In terms of messaging features, Telegram offers a few unique incentives. First, are cloud-based messages. This is pretty similar to how most messaging works. A message is sent to a person or group, and the info is stored on a server somewhere. There are also channels, which people can subscribe to in order to receive messages from a person they're interested in following. Channels can be administrated by the channel admin or through the help of bots.
Most interestingly, however, is Telegram's "Secret Chats" feature. Secret Chats allow two people (not groups) to communicate, and these messages are only accessible from the devices involved in the chat. Not even Telegram themselves can access your messages, as these chats are not stored on their servers. If it's the privacy you're after, Telegram is the way to go.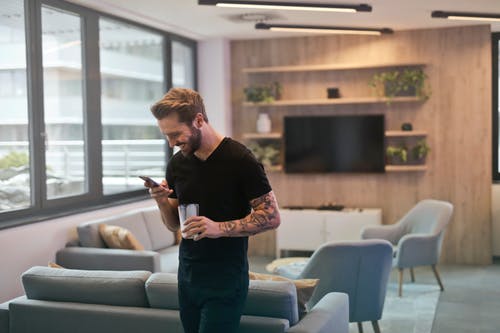 Parler
Parler was established in 2018 as an alternative to Twitter. It's founder and CEO is John Matze, is a strong advocate for Free Speech, and doesn't like the direction Facebook and Twitter have taken recently. Unlike Telegram and Whatsapp, Parler behaves much more like Twitter than anything else.
It's UI is clean and it works well, but it doesn't offer anything particularly unique. At rollout, it was so unstable it was nearly unusable, but it's since been patched and works far, far better. Its user base spiked considerably after several notable Trump associates joined up, including Senator Mike Lee and activist Candace Owens.
In May of 2019, Parler had about 100,000 users, but it's userbase doubled in June when 200,000 Saudis joined up as a means to avoid censorship from their government. Since it's so new, its user base is on the small side, and its English crowd is mostly right-leaning conservative types, so you might feel a bit alien on this site if you're not. Otherwise, if you're looking for a strong advocate of Free Speech as an alternative of Twitter, Parler is worth checking out!