If your company isn't hyper-focused on a mobile presence, then you're missing out on more than 60 percent of online traffic.
The devices that we hold in the palm of our hand contain more technological power than the spacecraft used in the Apollo Space Missions to the moon.
Think about that for a second.
The rectangular shaped piece of glass in the palm of your hand has more technological horsepower than an entire spacecraft that successfully took the first humans to the moon. Wow!
Okay, now that you're mind has been sufficiently blown, let's come back down out of orbit and look at how your business has to compete in today's mobile market.
These smartphones are doing a lot more than letting your teenager post pictures of their food to Instagram.
They're the key to tomorrow's customers. If your company isn't hyper-focused on a mobile presence, then you're missing out on more than 60 percent of online traffic.
More than 60 Percent of Website Traffic According to Google
In 2015 Google officially announced that more search queries were originating from mobile devices compared to traditional PC and Mac search queries.
Reaching for your iPhone when you have a question is just so much easier than firing up the computer or tabbing out of the program you have open on your desktop.
When we're away from home, experiencing the world, questions pop up. Where can I find a gas station? How tall is that mountain? What does that weird sounding company down the street do?
Our phones are always standing by, ready to help answer our questions.
Your customers are asking questions related to your product or service when they're away from their laptop. If they get into an accident, they're going to look up the number to call to file a claim.
If they're shopping, many consumers have admitted to "show rooming", or visiting a retailer to try a product before purchasing the item online for less.
Mobile Apps are Targeted and Intimate
While Google is a fantastic resource for getting answers to common questions, and the explosive growth in mobile search shows how important mobile answers have become, mobile apps take the connection to the next level.
When a potential customer is looking for a solution to a specific question or problem like write my essay for me, they're likely going to open an app related to that question or concern.
Looking for a date on Friday night? Why not try your luck on Tinder? But what if your desires are more refined than a simple hookup?
Mobile apps have become targeted for niche markets. For a mobile user looking for a potential long-term relationship with a partner that has a similar financial background, they might open an online millionaire dating app.
Companies that want to appeal to customers that feel financial success is important will pay some serious money in order to get their content in front of their target consumer.
Creating a mobile app for your brand or service is an excellent way to build a meaningful connection with your consumer.
It gives them access to your catalogue with the tap of a screen. Plus, once your app is open, you have total control over their user experience.
The difference between a mobile website and an app is huge. The ridiculous growth in new apps hitting the App Store is proof that consumers are connecting with their favorite brands in new, more meaningful ways.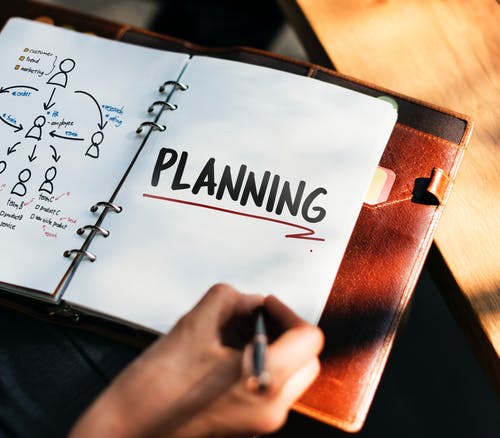 Mobile Engagement Take Many Forms
For your company to reach consumers, you need to be approachable. In a social setting, being approachable means focusing on body language and smiling a lot. In the mobile space, being approachable means providing multiple avenues for customers to communicate and establish a connection with you.
A customer traveling on public transportation isn't going to feel comfortable discussing their issue with your product via a phone call.
Are you able to connect with that customer via text?
Do you have an android app in development that will allow for real-time chat with your support team? What about a mobile ticketing system?
Email is dead. Customers don't want to send an email to a support department with the hope of hearing back in a couple of days.
Your customers have specific periods of free time to deal with tech support issues, or make an impulse buying decision. Don't let them down.
Build trust and establish a meaningful connection with your customer by being available on the communication channel they're most comfortable with.
Cover All Your Mobile Bases
Awesome! You've decided to build a mobile app. Wait, did you say a mobile app? You need mobile apps, plural. That's right, you'll need to make more than one.
Even though iPhone users generally spend more online than android users, you don't want to miss out on sales and engagements just because you're too cheap to build cross-platform mobile apps.
The focus of your company needs to be engaging with your customers; no matter where they are or how they want to engage.
Your mobile brand presence will allow you to interface with the majority of modern web traffic, and that's something to get excited about.