There are millions of iOS apps out there for iPhone/iPad users. Many are geared toward helping you save money on everyday items like groceries, fuel, fast food and coffee. The thing to remember about apps is that you need to do a little bit of research before jumping in and using them. There are a few reasons for this kind of cautious approach.
First, you can harm your phone by downloading an app that you don't know the source of. And sometimes apps that cost money don't deliver on the promises they make. Always check out a few user and expert reviews on any app before you put it on your device. Here are the top three apps for saving money on a regular basis:
.
Cellfire
Cellfire is a free grocery app that is simple to use and can help you rack up some big savings every time you buy items at your favorite food store, or any store for that matter. The way it works is really clever. You can save any number of grocery store "loyalty cards" into the app. That way, you'll never have to keep them on your key ring or in your wallet ever again.
You can also "clip" any online ads you find directly to the app. When you check out, show the clerk your phone and you'll get the loyalty savings as well as whatever coupons you added to the mix. Cellfire has been around for several years, costs nothing to download and works on any phone. Consumer review sites routinely place it at or near the top of every grocery app list.
.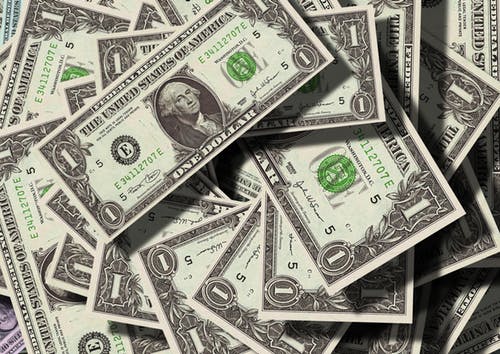 GasBuddy
Do you want to save some decent cash on gasoline purchases? GasBuddy is your friend. Not only can the app show you where the cheapest gas is in your area, it displays details about the service locations. For example, if you're near a Costco service station that shows up on the app as being the lowest-cost nearby fuel source, the app will also display the Costco gas hours and the price of fuel per gallon. GasBuddy is free to download and is the highest-rated fuel app currently on the market.
.
Fast Food
There's no single app in this category because you can choose your favorite fast-food restaurants and download their apps for free. Whether you're a fan of McDonald's, Wendy's, Chick-fil-A, Subway or any others, they all have discount apps. The beauty of these apps is that they all send you regular freebies like coffee, soft drinks, fries and even larger food items on a regular basis to keep your business.
When you use the apps to purchase via your phone, you usually get a small discount on anything you buy. If you eat out a lot at fast-food places it helps to get all their apps and save whenever you visit the drive-thru or indoor dining room. As an added bonus, most of the major restaurants that offer these apps will give you a big discount, or a free meal, just for downloading their app.