Here's everything you need to know about Hearing Impairment
Definitions
.
It is a total or partial deficit in perception that is evaluated by the degree of hearing loss in each ear.
.
People with this disability are distinguished between:
* Deaf: have a total or profound impairment.
* Hearing impaired: they have a partial impairment, i.e. they have a residual hearing which can be improved with the use of hearing aids (an electronic device that amplifies sounds).
.
The hearing impairment appears as invisible, as it has no obvious physical characteristics. It is notorious mainly for the use of the hearing aid and in people who have been born deaf or have acquired hearing loss at a very early age, for the way of speaking says boucle magnétique
.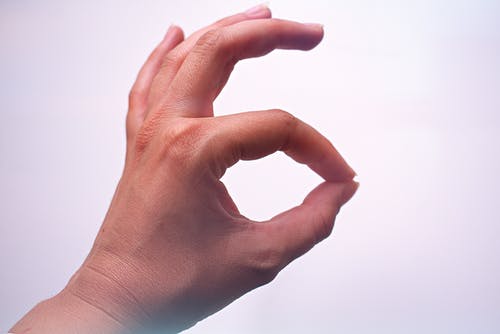 General characteristics
Sign language has its own grammatical structure and is based on gestures that refer to images of things, objects or concepts to express.
It is not a set of gestures that are disordered, incomplete, scarcely structured and/or limited to specific expressions.
It is not universal, each country has its own sign language and it even varies between provinces or regions.
If, on the other hand, it is a living language that changes with the use of each speaker and is in permanent growth before the emergence of new concepts through time.
In addition to the hands, sign language brings into play all bodily expression (gestures, movements, etc.).
It has the same complexity and speed as oral language.
It contains its own idiomatic twists (signs typical of the deaf community, of complex translation into the oral language and which are characterised by not necessarily having some type of modulation, as other signs do).
Their acquisition stages are very similar to those of hearing children in learning oral language.
.
Classification and causes
.
According to their origin, we can classify them in:
Genetic: they are hereditary
Acquired: disability is acquired during some stage of life
Congenital: these, in turn, are classified as prenatal, due to a disease acquired by the mother during pregnancy (measles or rubella); and peri natal, due to traumas of childbirth, prematurity, prolonged births and anoxias (lack of oxygen).
.
Hearing impairment is not necessarily accompanied by another disability, which dispels the myth that deaf people have a lower intellect. The age of onset of deafness is a factor to be taken into account, therefore it is divided into congenital, from birth to three years and after three years.
.
In people who acquire the disability after the age of three, they can remember the oral language, that is to say that their linguistic competence can be enriched from the accumulated experience. Another factor that will influence the acquisition of language and the development of their intellect is that deafness is not accompanied by another disorder or associated pathology.
.
Sign Language
It is a natural language of expression and gesture-spatial configuration and visual perception, thanks to which deaf people can establish a channel of communication with their social environment, either formed by other deaf individuals or by anyone who knows the sign language used.
.
While with oral language communication is established in a vocal-auditive channel, sign language is established through a gesture-viso-spatial channel. Its main characteristic is that it uses signs that are made with the hands, in combination with gestural and corporal expression. In these combinations, it is important to point out that the grammar and syntax of this language are expressed. On the other hand, the meaning will depend on the form that the hand or hands take when making the sign, the place where the sign is made, the movement and its speed, the orientation of the palm of the hand and the facial or corporal expression that accompanies the sign. Sign language is not a universal language, each country has its own system.