The way business is being conducted in the world today has received a tremendous change, thanks to the advances in technology. From supply chain management to marketing and to the end-user delivery, all processes have received the impact of technology. However, throughout the shift from paper to computer, there is one thing that has remained its importance. That is the signature. Either you do it handwritten or typed on a smartphone, attaching your signature to a document makes you legally bound to the agreement stated there. Today, the traditional way of appending signatures are giving way for electronic signatures. Most companies now use it and more and more applying for it every year. If you have also been considering going for an e-signature solution, here are some important factors you need to consider. Even if you are going to be getting a free e-signature solution, remember these few points.
#1: Does It Support Multiple Application?
An electronic signature solution should support multiple applications. Most of the e-signature systems out there allow you sign documents created with common applications like Adobe Acrobat or Microsoft Word but don't support other applications like ERP, AutoCAD and others. Since when signing on paper doesn't discriminate what type of document it is, your e-signature solution should also offer the same flexibility.
.
#2: Does It Allow Multiple Signatures?
It should be possible for more than one person to sign a document. Some solutions only allow just one person to sign a document and when it has been signed and sealed, it becomes impossible for any other person to add his or her signature. There are some instances where you will have some documents that need to be signed by more than one person. So your a-signature solution should allow signatories to edit and sign their portion of a document without stress.
.
#3: Is the Signature Going to Be Real or Just An Image?
Like what most signature solutions today do, where they take a digital copy of your signature and paste it on a document as a means of signing the document, your e-signature solution should do more than that. It should allow you to capture your signature by a stylus or your finger and not just take a digital copy of your signature and paste it on a document.
.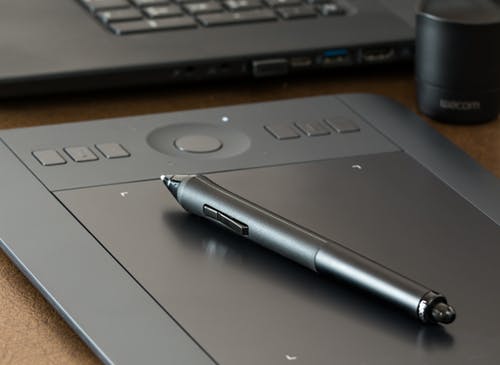 #4: Do You Need A 3rd Party Security Certificate?
Using a third-party to validate a transaction is not only used for ensuring the security of internet commerce. It is also used in the electronic signature world. But unfortunately, these 3rd party certificates do cost a lot in other to make them responsible for validating a picture of your signature on a document. And in most cases, you will have to pay after every two years.
.
#5: Do You Have To Keep Paying For The 3rd Party Certificate?
That is one unfortunate thing about the 3rd party certificate; it is not a one-time payment. You will have to be renewing your payment every year or every two years. This could amount to a big problem in the long run, especially if you stop using such an electronic signature solution. You may be charged for the period of inactivity. So when choosing your e-signature solution, ensure you ask to know the payment plan of your 3rd party certificate, if your solution comes with one.
.
#6: How Simple to Use Is The E-Signature Solution?
When using the conventional method of using papers, it is quick and super easy to sign documents. So also, in the paperless era, it should also not be a hassle when it comes to signing a document. It should not take more than 1-2 mouse clicks or 10 seconds to get a document signed, sealed and legally compliant. When using your e-signature solution, ensure you ask them for help in case you are facing any challenges that are making the process stressful and difficult.
.
#7: How Do You Know The Right Person Signed The Document?
This may not be something easy to tell on your own. You can't figure it out if the signature has been forged or PDF tampered with unless you make use of an advanced DTM that employs certain unique ways to verify this. This is not a question you should skip when choosing your e-signature solution provider. Ensure you carry out the necessary research and go with a provider that uses the technology that best meets your needs.