Along with sexual health concerns, erectile dysfunction is a huge nightmare for many men. Why are men with erectile dysfunction issues suffering in silence, one would ask. Despite the problem being common, it's a topic that men generally find embarrassing. In addition to this, not many men will admit to having performance issues even to a doctor, and it gets even worse when a man is in a relationship. The pressure and demands of satisfying their partner can get overwhelming. Men have turned to the most absurd of solutions all in the name of wanting to be macho. While some solutions may work, like those found on www.vigrxplus.reviews; oftentimes, the relief may be temporary and may leave the individual suffering from certain side effects. There are so many factors that contribute to ED, including genetics, unhealthy lifestyle habits, medications, and diseases such as diabetes, HBP, obesity, and heart disease. Other triggers include nervousness, anxiety, and depression. Since the advent of digital healthcare, most men are now owning up to their "problem" and becoming comfortable seeking help through online platforms. If you're therefore unable to sustain an erection through intercourse, or you have another male sexual health issue that's affecting your ability to please your partner, do not fret. You'll be interested to know that there is a new app that is specially developed to see your issues addressed. Here's everything you need to know about the new tech app "Roman", which delivers male enhancement pills to your door.

.
About Roman
We are living in another era. Gone are the days where men cowed over taboos and superstitions. Living in the information age has its perks. Men are now more aware of issues surrounding their reproductive health and are willing to try out different treatment options. That having been said, Roman is an app developed specifically to address the major issues surrounding men's reproductive health. Along with his colleagues, Rob Schutz, and Saman Rahmanian, the guy behind the inception of Roman was Zachariah Reitano of Get Roman. Developed for an online dysfunction medication company, this app allows men to receive ED treatment right from the comfort of their homes. What's more, the Roman app claims discretion. Your information and consultation services are safely guarded.

.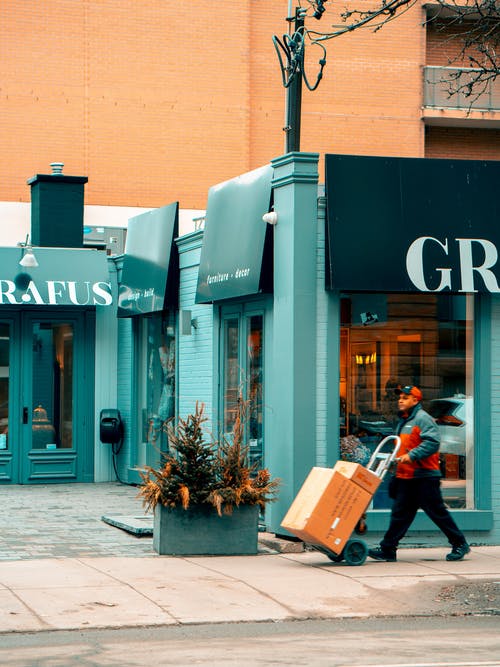 Getting Started
Before you get to use the Roman app, there is an eligibility test that must be passed. Requirements include a mobile device or desktop computer, driver's license, credit card, six months backdated blood pressure data, and you need to be at least 18 years of age.
To get started on the Roman app, at least currently, you need to be a resident of the following states: Florida, Michigan, California, Virginia, Washington, New York, Montana, and Pennsylvania. In addition to this, on the app, you'll be required to enter your personal information including your names, zip code, date of birth, gender, and email address.
Below are some few things you'll be expected to specify before using the app:

Whether you've used erectile dysfunction medication before
Whether you have other underlying medical conditions such as retinitis, low blood pressure, sexually transmitted diseases.
Whether you're using any medications
Specify your dosage preferences and shipping frequency.
Specify lifestyle habits or allergies
You must choose a feature of choice; pharmacy or third party company
After providing this information, you'll be asked to upload your photo and a copy of your driving license. This will then be followed by payment and later on, you'll receive a confirmation message indicating successful registration.
.
Why Use Roman?
As mentioned earlier, erectile dysfunction is a major problem affecting men. While this is the case, most men are suffering in silence. Factors such as ego, social-cultural factors, and stigma have been cited as some of the main factors discouraging men from seeking help. The best thing about using this ED cloud pharmacy is that you'll be attended by a vetted team of expert doctors who are well experienced in men's health. Other reasons Roman is increasingly gaining popularity include:

A holistic approach to men's sexual health
Discretion
Personalized care
Empowering information on men's sexual health
Comprehensive online doctor visits and follow up
It gets even better. You get to interact with a doctor on a one on one talk, who after diagnosing your problem, will prescribe you medication that is shipped right to your doorstep. The benefit of identifying erectile dysfunction in men, especially young men, is that it's easier to tackle it before it escalates to bigger problems. Erectile dysfunction can also be a sign of other underlying health conditions. This is because, to maintain an erection, various body functions must work in harmony. If you are, therefore, too shy to seek Roman might as well be your best bet to restore the spark in your relationship and better your overall well being.
.
Conditions Treated By Roman
Before enrolling in a treatment program, it's very important to have realistic expectations. Given the complex nature of the male reproductive system, not all treatments will work for everyone. In addition to this, we have different body compositions and this can impact the effectiveness of the medication. Apart from erectile dysfunction, those with other medical conditions can also seek treatment from the Roman app. These conditions include:

Premature ejaculation – premature ejaculation is a condition that affects men and happens when ejaculation occurs earlier than expected. Even though this may vary from region to region, the average man in good health lasts between 4-11 minutes before ejaculating or having an orgasm. Now you find that men with premature ejaculation may not last for a minute of intercourse. This problem is treatable, better yet, with the Roman app, you'll get the best prescription drugs to help jumpstart your bedroom affairs.

Cold sores – also known as oral herpes, these are painful sores localized around the lips. But with accurate information and personalized care from physicians at Roman, they'll help to provide you with the best medication.

Genital herpes – genital herpes is a sexually transmitted infection that causes painful ulcers around the genitals. It's a problem that affects both genders and is treatable.

Low testosterone – men in their late 30s may start feeling the effects of low testosterone. Testosterone is a male hormone produced by the testicles and helps to stimulate the production of sperm. Signs of low testosterone levels include low sex drive, poor erections, low sperm count, fatigue and hair loss. Roman offers testosterone support with prescription testosterone medication.
.
Products Offered By Roman
According to the guys behind it, Roman believes in providing a holistic approach to men's health. To do this, after doctor-patient consultations online, some patients may need medication to treat various conditions or overcome addictions. Roman has a line of products that can be ordered through the cloud app. These include:

treatment for premature ejaculation
medication for hair loss
treatment for erectile dysfunction
testosterone supplements
treatment for sexually transmitted infection
.
Product Prices
After your consultation with Roman, a physician may prescribe medication depending on the diagnosis. The major concern for most men out there is the cost of shipping. One thing to note is that shipping for the major states mentioned earlier is absolutely free. Before you can be prescribed any medication, the physicians will pass you through a rigorous questionnaire, all in trying to prove the entirety of your condition. Finally, you do not need to qualify for telemedicine to access information about your reproductive health with the tech app Roman. You have access to information that will help to provide you with insights on how to improve your health from the Roman website or app.