The holiday season is here, which means you may be searching for gifts for all the important people in your life. Most of us want to get meaningful gifts for our loved ones, but we're not sure where to begin. People who love music generally feel passionate about it, so that can be a good starting point to find the right gift for them. The following is a list of gift ideas to keep in mind if you have a music lover in your life.
..
Bone Conduction Headphones
Bone conduction headphones are a good gift idea for a music lover. If you haven't heard of them before, they transmit sound in a different way so they can protect hearing and reduce the risk of hearing loss that can be associated with the use of traditional headphones or earbuds. Bone conduction headphones work by conducting sound through skull bones, instead of directly through the ear canal, which is how they can protect hearing. If someone in your life uses headphones or earbuds frequently, these can be a great alternative. It's believed that using bone conduction headphones can help prevent some of the possible forms of hearing loss if they're used instead of a more direct, louder sound. Bone conduction headphones can also be safer to wear when exercising outdoors because since they don't cover the ears, it's easier to hear surrounding sounds such as car horns.
.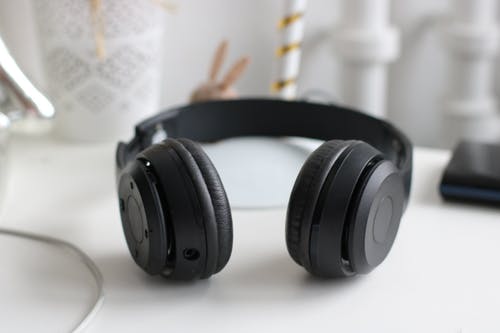 Bose SoundTouch
The Bose Wave SoundTouch Music System IV is a high-end gift for music lovers. It's available in black or gray, and it's sold with a 30-day risk-free trial. The Bose SoundTouch features the ability to stream music from services like Spotify and Deezer, and you can also access online radio stations through TuneIn or music you have stored on other devices. The sound fills the room it's in and works on your Wi-Fi network and also with Bluetooth devices. The speakers feature Waveguide technology and high-performance sound, and there is a free app you can use with the SoundTouch so that you can remotely control your music. The system is easy to set up in just a few minutes, and it's a compact system that can fit pretty much anywhere.
.
Sonos Wireless Speakers
Sonos speakers are battery-powerless speakers that are perfect for casual or more serious music lovers. There are many different versions of these speakers. There is the Move speaker, which is for both indoor and outdoor use. The One speaker is a smart speaker with built-in voice control, and the One SL is a microphone-free speaker. The Play 5 Sonos speaker is for high-fidelity sound, and the Sub speaker can be used for deep bass. With the Two Room Set, you can pair the speakers and add them to different rooms, or you can build a bigger set like the Surround Set.
.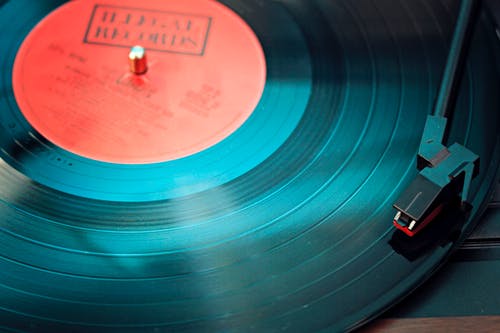 Vinyl Me, Please
Vinyl Me, Please is a shop and subscription service offering curated vinyl packages. It's a record-of-the-month club. According to the creators of Vinyl Me, Please, their mission is to help people enjoy music on a deeper level. If you get your loved one a subscription, they get new music every month, and they can discover new artists along the way. You can get your loved on a subscription to Vinyl Me, Please for $25 a month, starting price, with free shipping, and you can swap records or change tracks every month, with cancellation available at any time. The different available tracks from Vinyl Me, Please include the Classics, which is a package with deluxe edition vinyl, a listening notes booklet and exclusive store access. The most popular Track package is the Essentials, which covers a range of eras and genres. This track includes custom cocktail recipes each month and a collectible art print. The Rap & Hip-Hop track features the vinyl along with a street art stencil. This really is the gift that keeps on giving for music lovers.
.
Audio-Technica Direct-Drive Turntable
If your loved one needs something to play their vinyl on, consider the Audio-Technica AT-LP120XUSB Direct Drive Turntable, with both analog and USB functionality. This record player features fully manual operation, dynamic anti-skate control, and a quartz speed lock. You can convert vinyl records to digital audio files with the accompanying recordable software, and it includes a USB cable, as well as a detachable RCA output cable. This record player features a professional-grade anti-resonance die-cast aluminum platter and a felt mat.
.
Hans Zimmer Teaches Film Scoring Master Class
Why not let the music lover in your life learn from an expert? Masterclass offers the Hans Zimmer Teaches Film Scoring Class, and it's his first-ever online course. You can learn everything from collaborating to scoring from Hans Zimmer, and there are 31 exclusive video lessons available. Hans Zimmer is an Academy Award-winning composer with more than 150 films across genres. The course teaches how he approaches writing the story of each of his scores and how he works with directors. Students will also learn the number one rule for film composers according to Zimmer, and technical considerations such as how to create unique sound patterns.
.
This Is Your Brain on Music: The Science of Human Obsession
This is Your Brain on Music is Amazon's number one best-seller in the category of Physics of Acoustics & Sound. It is from neuroscientist Daniel J. Levitin, and it looks at the connection between music and the human brain. Levitin argues that music is fundamental to our species, and he integrates various examples and research from the likes of Mozart to Van Halen. The book covers how composers create the most pleasurable effects of music and why we are so emotionally attached to music.
These are some great gift ideas for music lovers of all kinds in your life, whether they like to play an instrument or just enjoy listening to music. They're available in different price ranges for any budget and can be a welcome surprise during the holidays.