When it comes to the digital world, whether it's for your personal use or business, security should be the number one priority for everyone. Cybersecurity solutions need to be reliable and updated frequently to give you the best security measures and processes needed to give your data all the protection you require against anything or anyone. You just have to pick the right one that will depend on the different factors that you need.
.
.
Which one is better?
So many people ask this question and wonder which cybersecurity software is better to invest in. You should start comparing some of the most common and famous software programs available yourself. Companies like Norton and McAfee offer security solutions and anti-virus software for home users and businesses, but people constantly debate on which one is best as a software. You need to make a McAfee versus Norton comparison to further understand what each of them brings to the table in regards to features, prices, user interface, protection techniques, ratings, and the effects they have on system speed. Once you've stated and studied everything, you will be able to determine which one is best for your needs and comes out on top and is worthy of your time and investment.
.
What are your goals and needs?
Before you choose a program, you need to know exactly what you need from it; you should figure out how many devices will need protection and what kind of protective security protocols would you want. An antivirus program is more than just something that prevents viruses, so you need to understand just how important your data is and what level of sophistication you require. You should start narrowing down everything and be specific with your needs, whether it's anti-malware features, firewalls, frequent scanning, and more. When you have your specifics, it will make it easier for you to choose a suitable software program.
.
Compatibility features
Another way for you to determine which cybersecurity software is best for you is by understanding the features that come with it, then you find out which program has the most useful ones for your needs. The program you choose should be able to cover a wide range of devices, whether it's computers, laptops, smartphones, and tablets. Also, each business works with specific database systems, which means you need a program that is compatible with Oracle, Hadoop, or SQL. Also, its compatibility with your servers and operating systems, whether it's Windows, Mac, or Linux. If you make a list of the features, you will be able to tell all the requirements needed; this makes the decision a lot easier for you to narrow down the perfect software for the job.
.
The software's capabilities
Now it's time to narrow down everything you need this software to have in its protective procedures, to ensure it is ideal for your cyber protection needs. The software should have identity protection protocols that protect your private data and personal information, notifying you whenever someone is impersonating you on the internet. It needs to have a strong firewall shield that guards you against several different cyber threats, giving you complete control of what's happening through a centralized hub. The program would be much more appealing if it has a way to manage your passwords efficiently and encrypt your data to keep it safe from possible ransomware attacks. Above all else, it must have a strong scanner that detects any vulnerability points or flaws that might be taken advantage of by hackers, so it can provide you with full-on security and new updates constantly.
.
Accessible and user-friendly interface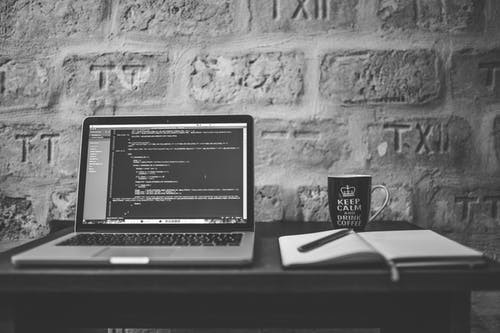 Another factor that can help with your decision is how the program functions on each device and whether you can control or monitor everything. The interface needs to be user-friendly and easy to use. If something an attack happens or a data breach occurs, then you'd need to fix the problem as quickly as possible. So, the program must guide you in how to do this by pointing out which parts of your system need updating, and which files need to be deleted permanently. A lot of software choices might be strong and capable of protecting you, but it does not offer any way to control the features or manually fix something; this makes a lot of people ignore programs like these and just go for the ones that are easier to manage.
.
All-inclusive protection
When you're reviewing each program, you should look for one that offers you a wide variety of protection services against most, if not all, threats available. A decent cybersecurity software should have numerous layers that protect your devices from different threats. These threats could include Trojans, Worms, Adware, Ransomware, Rootkits, Web threats, Network Attacks, and several viruses. This means that the program you choose should be reliable and capable of protecting you fully, minimizing any sort of damage involved in attacks and providing final and suitable solutions that work from the first time effectively. It just means that you invested correctly and you're getting your money's worth.
.
Customer reviews can help
If you still can't make a decision on which software to choose, then your best bet is to check online reviews from different people worldwide. They will give you specific details on each program and giving their opinions from personal experiences of using it. Check how they feel about the protective procedures the software implements, how the interface works when you try to take control, and how big of an impact does it have on your system's performance. If they provide feedback that it causes a lot of lag or slows down everything else in the system, then maybe it's not the right software for you. With enough research, you can make the right decision and get the perfect one for your needs.
.
Once you've chosen the right security software for protecting your devices and data, you would be one step closer to avoiding system breaches and unlawful hacks. Unfortunately, no one would ever succeed in fully eradicating the negative things in the digital world, but you can help in blocking most of it. The right software can be the best investment for you because of the great results that come with it.