One of the best things about the beginning of each year is that you get a fresh start on your health and fitness strategy. It's a time for reassessing and restructuring your regiment based on what has and hasn't worked in the past. Furthermore, you can also collect new tools to help you create new challenges, set important reminders, record your accomplishments, and reach your wellness goals.
With that in mind, here are the top 8 health apps to download in 2020:
.
1. Releaf
The Releaf app is designed to help you track the success of medical treatments using cannabis. However, if you are in a state where medical or recreational cannabis is not legal, you can also use it to track the success of CBD oil treatments. What is CBD oil? It is a product made with a cannabinoid found in marijuana and hemp plants that will not get you high but will provide many of the medicinal benefits that are associated with cannabis. With this app, you can identify the most effective products, dosing practices, and administration methods for your needs and goals. Track the product you're using, where you purchased it from, relatively how much you used, and why you're using it. You can also track symptom relief, side effects, and feelings. The more information you share with the app, the more intelligent the reports shared with you become. You can use the reports to help you plan your next purchase or treatment decision, or share them with your doctor, dispensary staff, friends and loved ones and more.
.
The app is available for Android and iOS devices for free.
.
2. My Possible Self
If you want to pay special attention to your mental health, you can use the Moments function in the My Possible Self app to monitor your feelings and recognize patterns in behavior or triggers. You can use the self-help modules to tackle your issues such as major life changes, anxiety, stress, or loss. When you first download the app, you will complete a self-assessment questionnaire and then the app will recommend a self-help nozzle for you. With the mood history feature, you can look back at how you've been feeling over time. You also have the option to add notes and photos to your nudes making it easier to express your thoughts and feelings every day. The app teaches you coping mechanisms to help handle situations that life may throw at you.
The app is available for Android and iOS devices for free. A premium version is available, billed monthly or annually.
.
3. Yes.Fit
Yes Fit is an app that is full of fun and motivating fitness challenges. You can choose from a variety of Virtual races to participate in. Beginners can choose with shorter events and manageable workouts and then worked their way up to longer than sand more difficult challenges. Your workouts are based on your own pace and time frames that fit your lifestyle, goals, and schedule. By syncing your activity from a device like a Fitbit to the yes fit app, your workouts are automatically recorded. You'll pay to participate in the events, and in exchange for your monetary investment, earn a reward once you complete your event. If you just want to keep yourself motivated and hold yourself accountable, you don't even have to perform any specific workouts, you can use your daily activities toward your mileage count. However, this approach will take you longer to reach goals and finish races.
.
4. P Tracker
For the women reading this, you'll appreciate this one. P Tracker is a period tracking app that allows you to track when your period starts and stops. Using your logs of dates, the app calculates the average of your past three months' menstrual cycles to predict the start date of your next period. You can also use it to track ovulation, fertile days, moods, and symptoms. If you're trying to conceive, and you can mark dates when you were intimate. Upgrading to the deluxe version allows you to share the information with your partner.
.
The app is available for Android and iOS devices for free.
.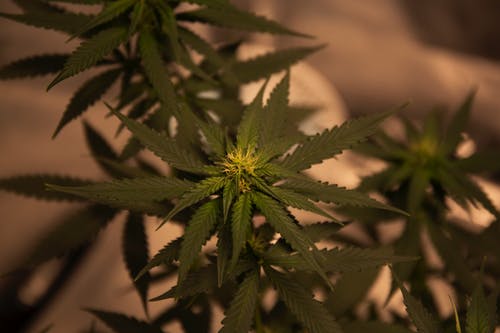 5. Drink Water Reminder
When you do a quick search for this in the Google Play app store, there are tons to choose from. Because not all of them are created equally, make sure you're downloading the one from Leap Fitness Group. When you first set it up, you'll provide your gender, weight, wake up time, and bedtime. This provides you with a daily amount of water to aim for every day. You can create a custom glass size or use one of the pre-programmed options. After you log a drink, it will schedule a reminder for you so that you remember to keep drinking your water. Many of us are chronically dehydrated, and not getting enough water can cause a number of issues. If you live in hot and humid environments, you need to drink more water, and if you're active, you need to drink more than the average person. This app allows you to add adjustments to account for your activity level and environmental factors, too,
.
6. iTrackBites
iTrackBites is a food tracker and a weight loss plan in one. There are six personalized weight loss plans to choose from based on the Weight Watchers programs. During setup, you'll enter information about you and iTrackBites recommends a personalized weight loss plan and it's been proven to show results based on your body type and goals. You'll track your food and with consistent tracking along with support from the iTrackBites community, you'll reach your weight-loss goals. It has a barcode scanner and voice integration to make tracking your food easy along with a recipe database. A premium version of the app is available that unlocks additional features.
.
The app is available for both Android and iOS devices.
.
7. Calm
If you want to improve sleep quality and start meditating to help reduce stress and anxiety, Calm is the app for you. You can start each day with the Daily Calm which is a unique 10-minute meditation. You can use the free service, or upgrade to a premium account for $60 a year to access more meditations and sleep tracks. Calm isn't just for reducing anxiety and stress, you can use it to improve performance, increase your happiness, build self-esteem, and even develop gratitude.
Calm is available for Android and iOS devices for free.
.
8. My Affirmations - Self Motivation
Affirmations are phrases aimed to affect your conscious and subconscious mind. They are meant to be repeated multiple times per day as a statement of truth that you wish to absorb into your life. My Affirmation - Self Motivation app helps you to accelerate in all areas of your life with confidence and positivity. It includes several affirmations from different categories such as physical health, success, relationships, happiness, self-esteem, and confidence. You can change existing affirmation text, category, and folders. The premium version, which is available for a one-time payment of a couple of dollars allows you to change the background image and voice recording so that you can hear yourself saying the affirmations. Hearing the affirmations in your own voice is thought to make them more effective. It's also possible to set affirmation reminder times and to turn on and off the reminder. You can choose to use multiple affirmations at a time. The app also includes an affirmation of the day.
.
Using any or all of these apps can greatly improve your overall well-being. And because all of them are available for Android and iOS, it shouldn't matter which device you are using.