Try these 15 effective hair salon marketing ideas that will surely spread the word about your salon. You will be surprised that most of these ideas are simple to do yet effective in driving customers to your shop. With dedication, focus, and a reliable hair salon marketing & appointment management software like the SalonLife, you will achieve a dramatic improvement in sales, customer retention, and an increased brand recognition.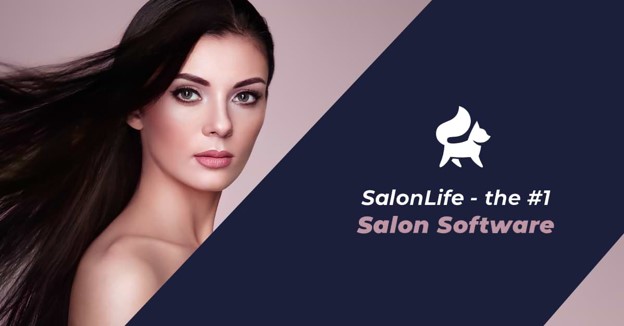 Have A Powerful Salon Software – An effective beauty salon software is the key to holding a professional image in the eyes of your clients. SalonLife appointment scheduling software will allow your clients to quickly and easily schedule appointments. It allows you to maintain a very personal relationship with your clients without spending a lot of time on manual interaction. Appointment management and inventory management allows you to invest more time in proving an exceptional service.
Facebook and Youtube – The most effective means of getting online presence today is through Facebook and YouTube. You can start your beauty salon marketing strategy by setting up an account with Facebook and posting interesting and content-rich videos with the intention of getting viral and be known to as many people as possible.
Google – Whenever someone wants to know the best salon in their area, the first thing they do is Google it. Having a strong presence in search engines gives your salon a strong advantage. Getting listed in Google My Business. Working out to improve your search rankings in google, whether through Google Ads or through organic means can also help your salon be on top of search results. Marketing1776 SEO company offers small business seo services that are designed to increase your search engine visibility and guarantee that your prospects will find your beauty salon when they search Google.
Yelp – Make sure to get listed on Yelp. Aside from Facebook, Yelp is another website that people often look at to look for trusted establishments. Aside from being included in the Yelp directory. It allows people to send feedback and give your salon a star rating in which other potential visitors can see.
Managing Reviews – Google, Facebook and Yelp all allow customers to leave feedback and star ratings on your salon. One of the best salon advertising ideas is to make customers leave positive feedback and five-star ratings to your salon. How can you make customers do that? By providing them with excellent customer service.
Tie-Up with Complementary Businesses – Partnering with businesses that offers service in conjunction with what you have will create a win-win situation for both of your businesses and the customers. The tie-up can make customers visit both of your businesses and at the same time save money on bundle deals that offers both of your businesses' products and services.
Rewards Program – If you want to make customers come back to your salon, provide them with incentives to do so. A rewards programs, one that gives redeemable points on each service they acquire, is a great way to make customers to patronize your salon, especially if a particular number of points mean a free salon treatment of their choice.
Promos – No one can resist promotions. Be creative in using promotions in your hair salon marketing plan. Whether it be a rainy-day promotion, a winter promotion, monthly promos, anything that could make customers and potential customers feel that they are getting good deals through discounts and freebies, go for it.
Referral Incentives – Use your customers as your beauty salon marketing agents. Provide them with incentives for the people they refer to your salon. It could be a discount on their next visit whenever they refer someone, or free salon treatment whenever they reach a certain number of referrals. The possibilities are endless. Most of the time, people use products that are told to them by their friends or neighbors.
Use the Power of Sharing – Sharing has never been so easy nowadays. So, share as much as you can. Be it promotions, events that your salon is involved with, or customer feedbacks, share it. You can share it on Facebook, on your salon's own page, or to the Facebook groups your salon belongs to.
On-Store Gimmicks – Use your store as a beauty salon marketing tool. Hold contests or parties and invite as much influential people as you can so that they could go to their social media and share the events happening at your place to their thousands of followers.
Gift Certificates – Encourage clients to avail of your salon's gift certificate by giving them discounts or putting value on each gift certificate they purchase. Have a strong gift certificate campaign specially during the holiday season. When they give the certificates to their friends and families, they too would have a reason to come back to your salon.
Holiday Promotions – Do not miss out on holidays. Have something special during Christmas, or during valentines day. Have a little something for memorable occasions as well such as weddings and proms. An extra service or discount during these events provide a positive outlook to the customers.
Leads – Gather as much names, numbers, and email addresses as you can. Be it as simple as "leave your business card on the fishbowl and get a chance to win a free treatment", or have a form filled out during events, as long as you get their contact details, it's perfect. Gather the names and emails and have an email of SMS blast regarding your promotions.
Flyers and Business Cards – Be sure to introduce your business everywhere you go. Whenever there is an opportunity, hand out your business card and flyers. Create an eye-catching leaflet and a savvy business card that shows potential customers that your salon has prestige written all over it.
Having the Best Salon Software for Marketing and More, SalonLife!
The Salonlife salon software is a well-rounded app that aids in efficient salon operations, inventory management, and marketing. It has an easy online salon booking software service for customers and has the appointment management system that aids salon employee with client organization and time management.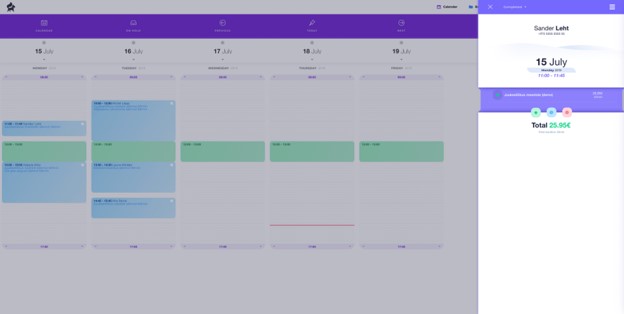 The SalonLife software can also be integrated to Facebook so that it can provide clients with notification for their upcoming appointments and if promotions are available. It also provides the salon with the perfect marketing strategy to ensure growth and profitability. Check out SalonLife & sign-up for a free trial to explore all of its features.
Be sure to share, repost and link to this blog post to help other beauty salons grow.