Overview
The county seat of Orange County in North Carolina is none other than Hillsborough. Though the name was shortened to Hillsboro and back throughout the years, the city has retained its original spelling. The city is no ordinary small town. Hillsborough stays true to its southern roots—with a charming architecture spanning at least three centuries, scenic beauty, lively arts, and a vibrant culture scene. It is best known as the home of the Occoneechee Speedway, which remains to be the only remaining pioneer track in the nation.
When to Visit
On the third Saturday of May, the whole city celebrates Hog Day—a fete of barbeque, music, and more than 100 arts and craft vendors. More than 35,000 fairgoers attend the merry event. Hillsborough's summer marks the start of a celebration called the Last Friday. On the last Friday of each month, hundreds of artists and bands plan on jamming sessions in the city's downtown area.
.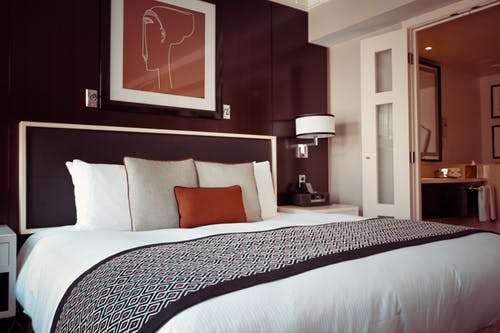 Best Hotel Accommodations
Free continental breakfast, a 24-hour coffee station, and a fitness center are offered in Holiday Inn Express, which has 7 elusive suites. The Inn at Tear Drop along King Street has 6 rooms, typical of an old-fashioned bed and breakfast. Built as early as 1769, the inn is furnished with lovely antiques and features a small but lovely garden. Around 55 rooms and 65 campsites are offered in Southern Country Inn, which also features a pool and free continental breakfast. Other options include the Webb House Bed and Breakfast Inn, the Southern Country Inn, and Microtel. Book your Hillsborough Hotels with Reservations.com.
.
Tourist Attractions
Operated by the Orange County Visitors Center, the Alexander Dickson House is a fine example of a late-eighteenth century Quaker-plan homestead. It was transferred from its primary location outside the city to the heart of Hillsborough's historic district. The Alliance for Historic Hillsborough and Orange County Visitors' Center serves as an excellent starting point for exploring the city. Ayr Mount was once a Federal-era plantation house in 1815. It was furnished and restored with fine art and period antiques. Tourists can participate in guided tours or stroll the mile-long poet's walk. The Burwell School Historic Site offers guided tours around formal gardens, brick houses, music buildings, and structures dating from the early 19th century. A premier destination to all tourists, the ENO gallery has fine crafts, sculptures, and paintings. The First Baptist Church features a free-standing Romanesque towers and a courthouse building established in the 1790's.
.
Shopping
If you're looking for a fine souvenir to take home, Hillsborough has several jewelries in store. North Carolina's gem is known for its original and unique handmade jewelry. Variants of sterling silver and gold can be found in Callaway Jewelry and Spiral Studio's gallery. Other handmade products are also available in Dallas Pridgen Jewelry, found along Churton Street. South of the street is home of to the Shops at Daniel Boone, which features a blacksmith shop, 30 antique stores, and several other businesses. Downtown Hillsborough has crafts, antique, and specialty shops. Situated right in the heart of the city;s Historic District, Downtown has all the quirky clothes and accessories you would love to take home. Retail shopping in anchor stores of Home Depot and Wal-Mart can be done in Hampton Pointe. Stores such as Dollar Tree and Lowe's Foods can be found in Hillsborough Commons, while crafts, flowers, and locally grown produce are sold under a beautiful sheltered tent in the Eno River Farmer's Market.