How to Protect Your Passwords With Password Managers?
Money, as a basic measure of value, now is not and can not completely be replaced by digital money because its good features created through history and are not easily replaced by some surrogate, which was designed and created that monitors current technological developments. Delays in the development of technological protection payments have led to an increased percentage of theft and forgery occurrence, but the percentage is now almost insignificant compared to the traffic generated. Services offer customers access to their accounts, review of most of the recent transactions, transfer funds, pay, review of interest rates, contracts and submit different requests. Consumer protection is difficult because of the development of services and the legal regulations regarding their services.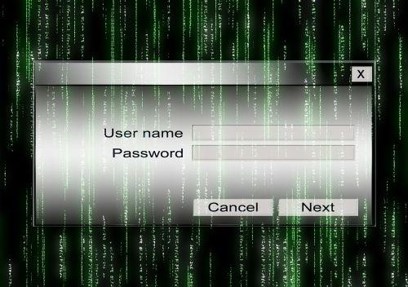 People rely on their memories to manage their passwords and feel like they are protecting against other people's attacks, even when they create passwords that meet or exceed the enforced restrictions imposed by password policies, their passwords are still not very complicated. Passwords for websites rated as less important were shorter, and for least important websites, passwords were lower case only. However, people self-report that they are trying to use stronger passwords for more sensitive accounts. Adding a number or symbol to a password they already use elsewhere will make it stronger and more secure. In addition to creating passwords that are easy to remember, people cope with authentication requirements on many different systems reusing passwords. This is a very common practice.
People who have more accounts report it more they reuse passwords across accounts. "Good" passwords are those that are remembered and consistent with the password policy, as a "resource" to which they return over and over again when creating passwords for new accounts. About reusing passwords for infrequently used accounts because these accounts had less "security needs".
.
People categorize accounts and use the same password again for accounts that are similar to each other. People say they use passwords again more about low-value accounts and avoid password re-use for high-value accounts for safety. It indicates that people's beliefs are and intentions may be inconsistent with their actual reuse of passwords for all account categories. Because of the lower level accounts can be easier to compromise, such reuse is a risky security practice. In understanding reuse, it is important to note password managers. Using a password manager makes it easy for people to use different passwords on each website because passwords need not be remembered; they are being guarded instead of computers. All subjects can use a password manager. When people forget their password, it often happens that guess the passwords they know they used. We can learn a lot about what passwords people think are appropriate for a website by looking at the password they make wrong to assume.
.
For more important computer services, you might want to consider using a password manager to store all your different passwords and protect them with a very strong, complex, and long master password. One of those password managers is Keeper Password Manager & Digital Vault. It provides you, and your business with dark web protection, cloud-based vault, encrypted chat services, and much more; for a comprehensive review of this tool, proceed to this link. There are many technical solutions to the market. If the password manager is poorly designed or proves to be vulnerable, all your passwords are also at risk. If that device gets lost, your only hope is your brain. Moreover, what about the risk of losing control? Some solutions, push your passwords into the cloud.
.
Ultimately, your choice is about the balance between convenience and risk. While early password management applications were restricted to desktops and their browsers, current implementations offer mobile password management applications that can be synchronized across the cloud to ensure that the password database is accessible on all users' devices.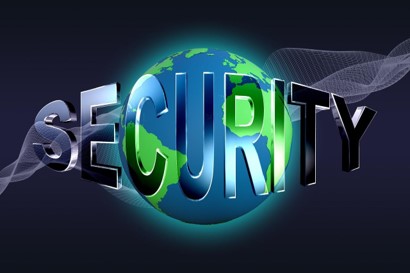 The security problem is becoming more pronounced and is being fueled by the widespread use of Internet networks and wireless mobile communications. These are different e-commerce perspectives: communication, business process, service process, and online perspective.
.
- Communication Perspective - Sharing Information, Products, Services.
- Business Process Perspective - Application of Technology in Transactions.
- Service Perspective - Allows you to reduce costs while increasing the speed and quality of service delivery.
- Online perspective - Buy and sell products and information online.
It is very important to have strong and complex passwords to maintain system security. Please use a combination of numbers, letters (a combination of upper and lower case letters, lowercase letters) and some special character (semicolon, colon, question mark, etc.) with a password. Hackers use certain tools. There are programs on the Internet where you can check the strength of your password. Use complex and secure passwords.
.
In addition to the usability advantages offered by reduced memory requirements, many password managers also provide great deployment advantages over direct password replacement. Password managers can act transparently as a mediator between the user and the service to which they provide the password, without requiring code changes or alternative authentication capabilities by the end service. The details of password manager implementations may vary, but at the end of the logon process, authenticated services will always receive a password.
.
The inclusion of passwords as the dominant authentication mechanism in the last few decades has created major psychological barriers that resist the adoption of radically different authentication technologies. Immediate password replacement will cost education and support, which can be expensive for small providers or free services. Password managers retain most of their knowledge of password authentication - usernames and passwords. Their biggest drawback is, often depending on implementation details, often limited security improvements.
.
Technology is evolving very rapidly and our lives seem undoubtedly much easier. The Internet has become the basis of any communication, while trade via the Internet was more prominent in society. Reasons for switching to this mode of buying lower cost, simpler procurement of goods and services, better management of storing goods, greater opportunities for marketing, better customer service. This kind of business is changing as it changed the Internet. In the beginning, the company used the Internet only for your presentation, but today it is no longer enough.